TMSM's Adventures in Florida Living ~ The Surreal Life
Happy Wednesday! It's time for our weekly chat session! As usual, we've been busy, so let's go!

Well, it's been extremely rainy here. Storms every single day. It's been cutting in on my Disney time, and that's a bummer. With the kids being back at school now, we only have the weekends to squeeze in family time at the parks, and that just hasn't happened. We tried to go to the Studios on Saturday, but the parking lot is all a mess, and we had to enter twice because the signs had people actually leaving through the other entrance instead of pointing where to park. They are expanding the lot, it's huge, but confusing during construction. During the parking lot fiasco it started pouring down rain again, so we decided to leave. There is a lot of construction happening everywhere across Walt Disney World, so many things are in the works, I'm excited for it all to be done. So, another weekend with no Disney… I don't remember the last time we had the kids at the parks. We are going for sure on Friday though, rain or shine, because there's another media night for Mickey's Not So Scary Halloween Party. They opened a Spirit Halloween around the corner from our house so we went to check it out. They have a ton of Disney costumes if you are looking for them, including Hocus Pocus and Nightmare Before Christmas. I actually bought a costume, Sarah Sanderson, but being that I'm the only female in my house, we probably can't do a group costume. I may be a lone witch if I decide to wear it on Friday. We shall see. Either way, I'm really happy to be going again and that we are able to bring the boys this time!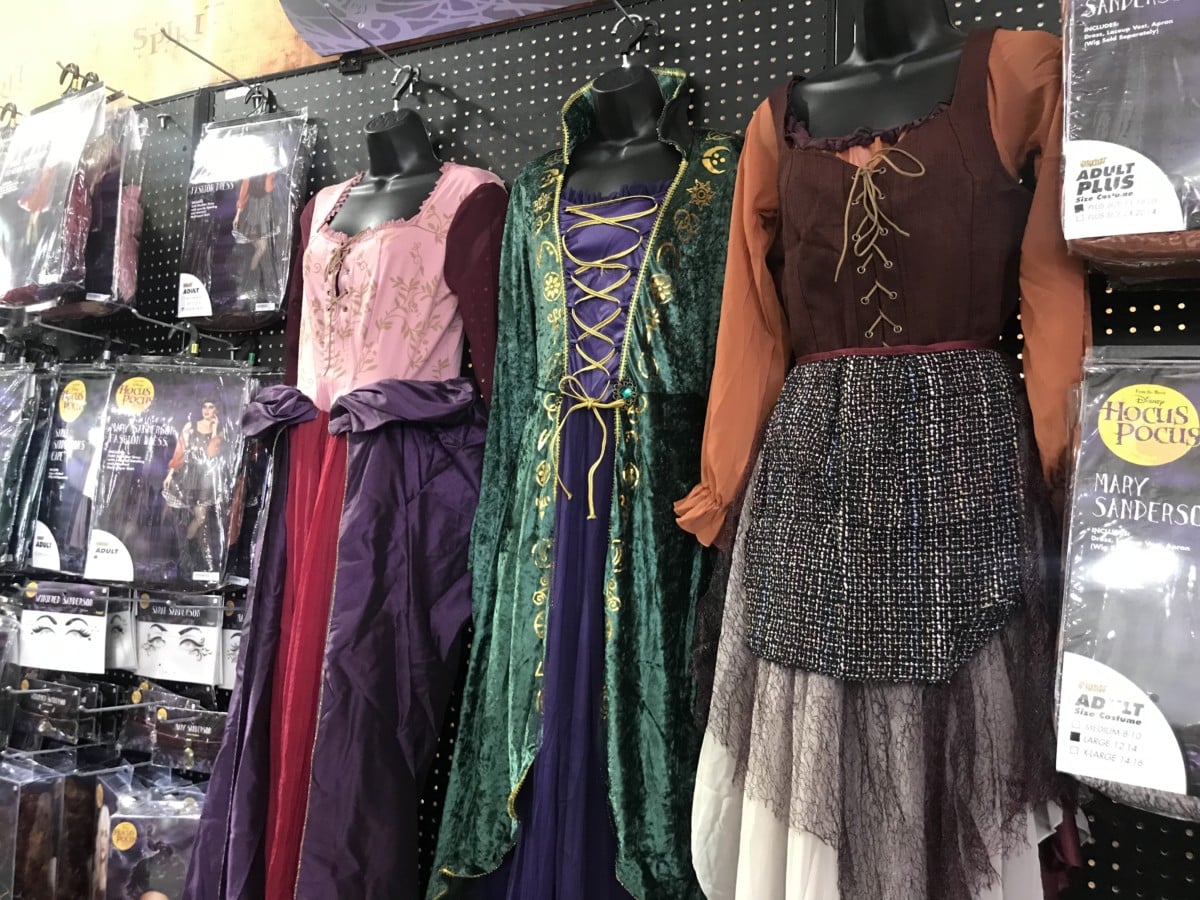 Monday was pretty darn busy. Disney invited us to a ribbon cutting ceremony at Disney Springs for their new 4 Rivers Cantina Barbacoa Food Truck. Yeah, say that five times fast, I had to make sure I got the name right for my review. The food truck is on the Marketplace side, which is nice. The food offerings are fun…. taco cones and Nutella nachos are two examples. I think it will be a great addition! Monday evening, my friend and staff member Susanne, came to town to help co-host TMSM Weekly Live. She was in Florida for work, but wanted to come by to do the show and visit, and I was happy to have her here. Doing the weekly shows are so much fun, and having someone else from our staff participate was awesome. We of course had fun. After the show was done we stayed up to visit for awhile, and she left early the next day. Fast visit, but a good one! I'll post the link to the show on the bottom of the page. Also, we are giving away Maleficent ears next Monday night, details are towards the end of the show! Subscribe to our YouTube page to enter!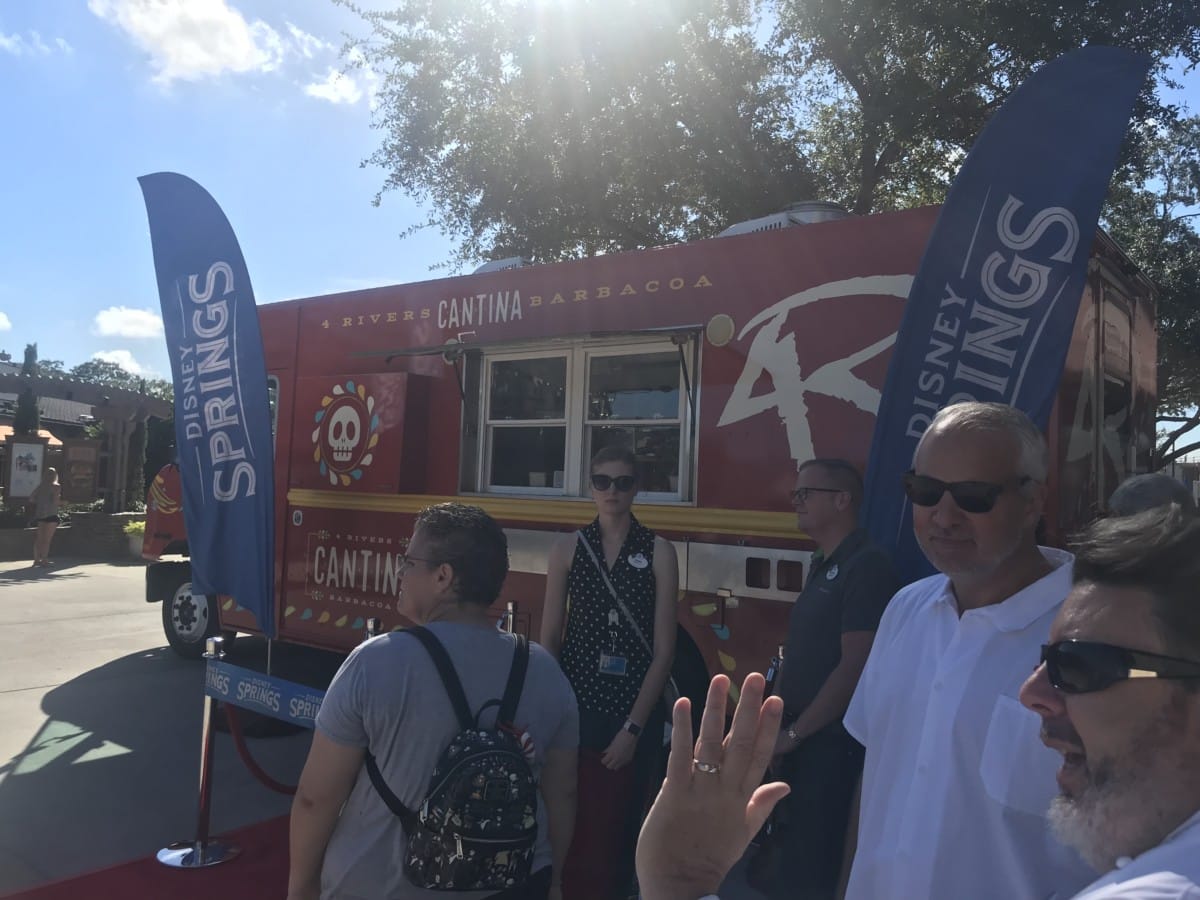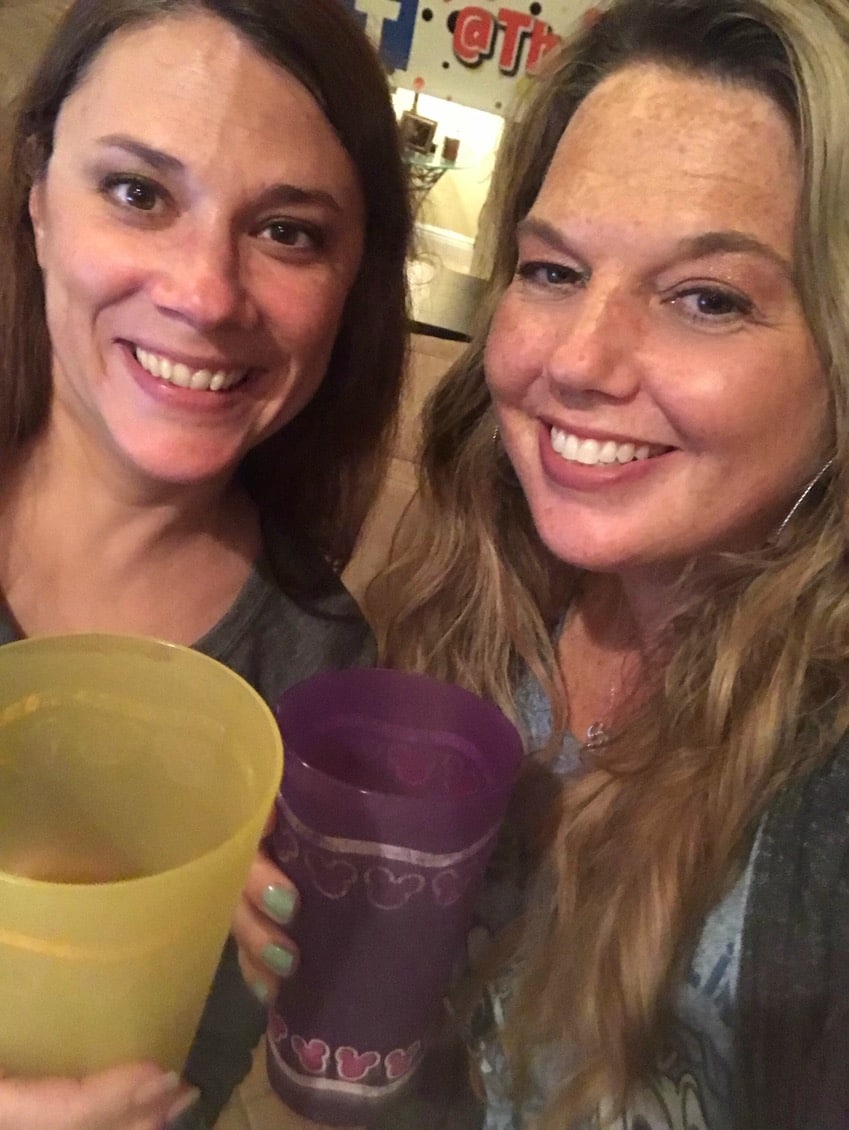 As if things haven't been crazy enough, booking opened this week for our TMSM Fan Cruise which is happening next September. It's still surreal to think that we are actually doing a meet up on the Disney Dream. That's an idea we have talked about for years, and now David's DVC Rentals is making it happen. I'm so thankful. There are already people booking too, so it's going to be a great time, I'm so excited. Speaking of meet ups, this year the festivities are at Epcot on December 8th if you happened to have missed the info. There are event tabs on our Facebook page for both, so make sure you join them if you're interested. Epcot's Food and Wine Fest starts tomorrow, so I'll do my best to get you guys the latest info from the scene! We have to divide and conquer though, because there is an opening ceremony for the new Chicken Guy restaurant tomorrow at Disney Springs too. Scott is taking Disney Springs, I'm going Epcot! I've also been recording my radio segments to send over to the station. I'm getting better at it, I get all nerved up just to do a recording from home. I hate screwing up so of course I'm hard on myself and redo it a few times before sending it. It's just surreal…. all of it. This is my crazy life. There is always something going on! I wouldn't change it though, I got this, I just have to remind myself that I do. Well, that's it for this week. I have work to catch up on, but we will chat again next Wednesday. Until then, wishing you lots of love, blessings and pixie dust. See ya real soon! ~M
This weeks show talks all about the cruise, Food and Wine which starts tomorrow, plus has info for the giveaway!
Michele Atwood is the Owner/Editor of The Main Street Mouse and it's subsidiaries and author of the book "Moving to Main Street U.S.A." Michele also contributes Disney news to the Joe Kelley Morning Show on 96.5 WDBO in Orlando. She and her family made the move from Michigan to the Orlando area to pursue their Disney dreams. Michele is a life long Disney fan, and has two sons who have followed suit, each going on their first Disney trip before their first birthday's. Part of the goal Michele has for The Main Street Mouse is not only to keep members informed, but to create somewhat of a Disney Family by relating to others through personal experiences and opinions. Also, Michele is making it a priority to share stories of inspiration and hope to other Disney Fans in an effort to share the Magic and hopefully make a difference in the lives of others.