Ways to Beat the Heat on your Disney Vacation!
Re-post! It's been so hot here in Florida, when you factor in the heat index, we're over 100 degrees! Take care, stay hydrated, and check out these tips!
It's August already, and boy oh boy, is it ever HOT here in sunny Orlando Florida. The temps are already in the 80's when you get out of bed in the morning, and the heat rises as the day goes on. One complaint, if you will, that I hear from readers is that it's just "too hot" at Disney in the Summer months. Well, yes, it's hot alright…. but what can we do? I had asked our Main Streeters for some suggestions on beating the heat at Disney, and here's what they had to say~

Denise Marie Amalfitano~ Go to the park early, do your rides and go back to your hotel either before or after an early lunch. Hit the pools and then a quick nap in your beautiful air-conditioned room!! Then go back to the park later for early dinner, stay and close the park. We try to choose each park that has extra magical hours at night and you get to stay longer. It's still hot, but at least you don't have the hot sun blazing down on you. Even if it's hot, enjoy…at least you're in WDW!!
Michelle Perkins~ I like the cooling neck wear not the towels but the ones filled with the jelly. Also going to a water park, you don't even realize it's hot!
Jennifer Lee-Otte~ I use peppermint oil behind my ears and back of my neck. It cools you down and smells great!
Kyra von Christierson~ WATER!!!! Drinking water helps SO much!!! The amount of people I see suffering from dehydration is insane. I know I also just cut off a ton of my hair- it's about chin length now and is SO much cooler!!!
Sarah Hurlbutt~ For adults you can take a baby aspirin before heading out. It thins your blood a little and will keep you cooler and stop the 'flushing'.
Crystal Waugh-Poplin~ Epcot.. Lots of indoor air conditioning rides and meet and greets.

Holly Bernard Franklin~ Dole Whip!
Margaret Wever~ My daughter got me hooked on the misting fan bottles. We get a new one each trip. She uses it a lot at home too. Until the fan breaks. Putting hair up inside hat or baseball cap helps too.
Amanda Cress~ I like to put ice under my hair. It sounds weird, but it melts down my head and cools me off.
Phil Kirton~ Cooling towels!
Jayne May~ We picked up a couple of personal fans from Brookstone. They are better than the water bottle ones in the parks and take battery. And bonus too use them in the air conditioned stores for extra cool blast.
Nicole Nachreiner~ Don't just hydrate in parks, make sure to hydrate throughout night and in your room. Even when relaxing drinks lots of water will help you beat the heat.
Judy Kern~ My solution? Go in October when its cooler!
These are all great tips! My own personal addition to the list is to wear sundresses, they're much cooler than shorts! Also, if you're wearing said sundress, try biker shorts underneath to prevent the dreaded "chub rub" on those hot days. No shame in that game! Baby powder helps keep you cool too, and don't forget your sunblock! I hope you found these tips helpful. If you have ideas on beating the heat while at Disney, tell us about it, you could be in a future article. Until then, stay cool Main Streeters! ~M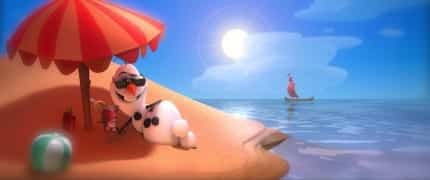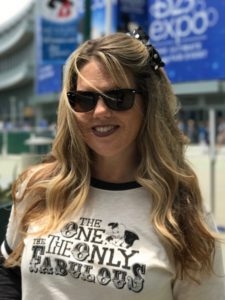 Michele Atwood is the Owner/Editor of The Main Street Mouse and it's subsidiaries and author of the book "Moving to Main Street U.S.A." Michele also contributes Disney news to the Joe Kelley Morning Show on 96.5 WDBO in Orlando. She and her family made the move from Michigan to the Orlando area to pursue their Disney dreams. Michele is a life long Disney fan, and has two sons who have followed suit, each going on their first Disney trip before their first birthday's. Part of the goal Michele has for The Main Street Mouse is not only to keep members informed, but to create somewhat of a Disney Family by relating to others through personal experiences and opinions. Also, Michele is making it a priority to share stories of inspiration and hope to other Disney Fans in an effort to share the Magic and hopefully make a difference in the lives of others.

~ I enjoy writing personal perspective blogs, doing TMSM Meet Ups for our readers, and keeping the constant interaction going with others, sharing the Disney Magic to people when they can't be at their Happy Place.