TMSM's Adventures in Florida Living ~ It's Raining Again
Happy Wednesday Everyone! I hope you're doing well and are ready to chat! It's that time!
Well…. it's been raining here in Central Florida. A lot. Like, every single day. I know some will say, it's Florida and that's what you get. While that's true, it has just been a ridiculous amount lately, storms almost every single day. Speaking of storms, let's talk about Typhoon Lagoon and our day this past Saturday!

If you recall, we had a media event at the beginning of the summer for the new H2O Glow Nights. Saturday, they had another event which meant spending the entire day at the park, then waiting for Glow Nights to start that evening. When we got to the park, the lot was packed, and they had people parking up on the grass. It was a hot day so I wasn't too surprised. By the time we checked in and had lunch, it was time for the presentation regarding the food and such for the event. I could see the clouds rolling in but we were still holding out hope. After the presentation we went to the wave pool with the kids for a bit, then the rain started. It was a cold rain, oddly. We were already in the pool so we stayed put until the warnings came and lighting was in the area. Being that we were there for a work trip, we couldn't just leave so we found a place to sit, or at least tried. It rained, and rained, and rained…. you get the idea. It didn't let up. It's amazing to see how empty the park gets, it looked deserted. It was like we had the park to ourselves. We sat in the rain until after 7:00 and finally gave up, the kids were freezing, I was too, it was time to throw in the beach towel. Typhoon Lagoon is a beautiful park, I was sure to grab a few photos before we left, since the park was so still. We made the best of it, sometimes you have no choice! It was good regardless.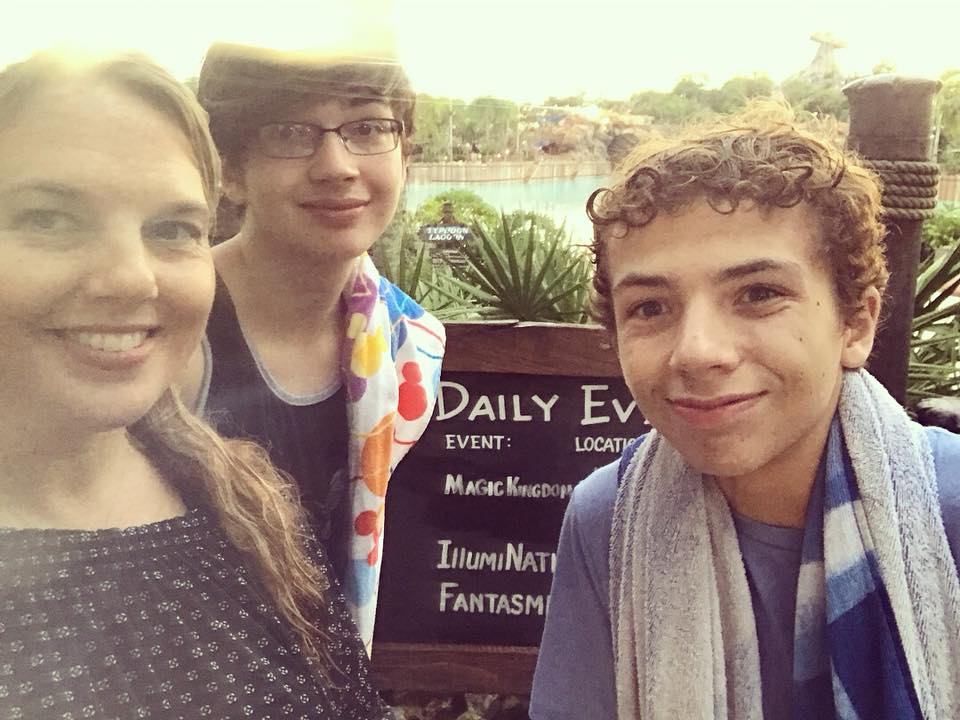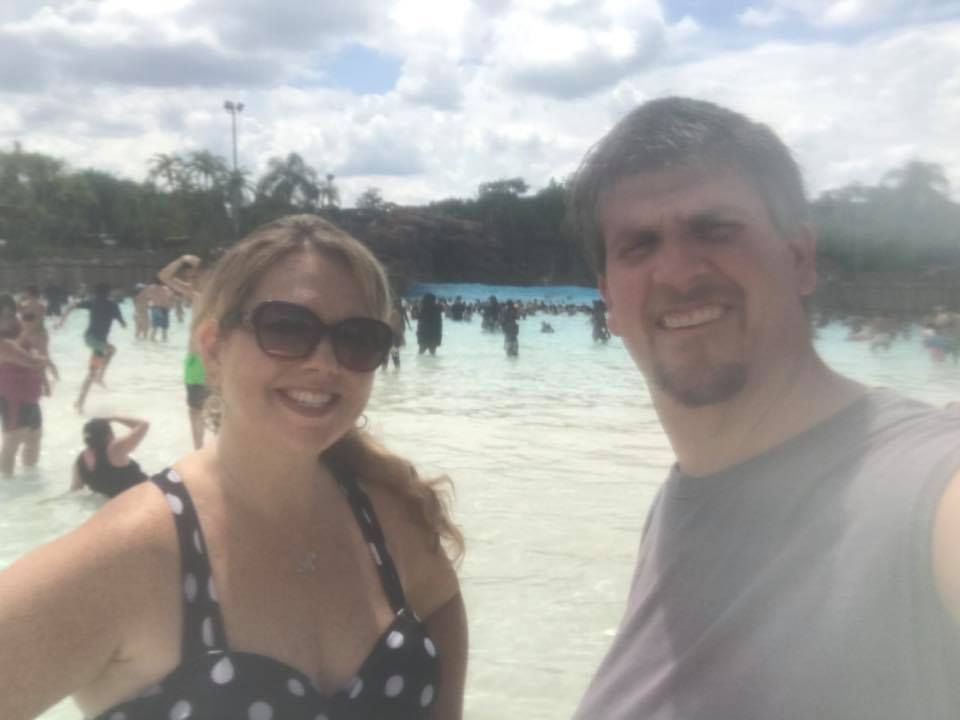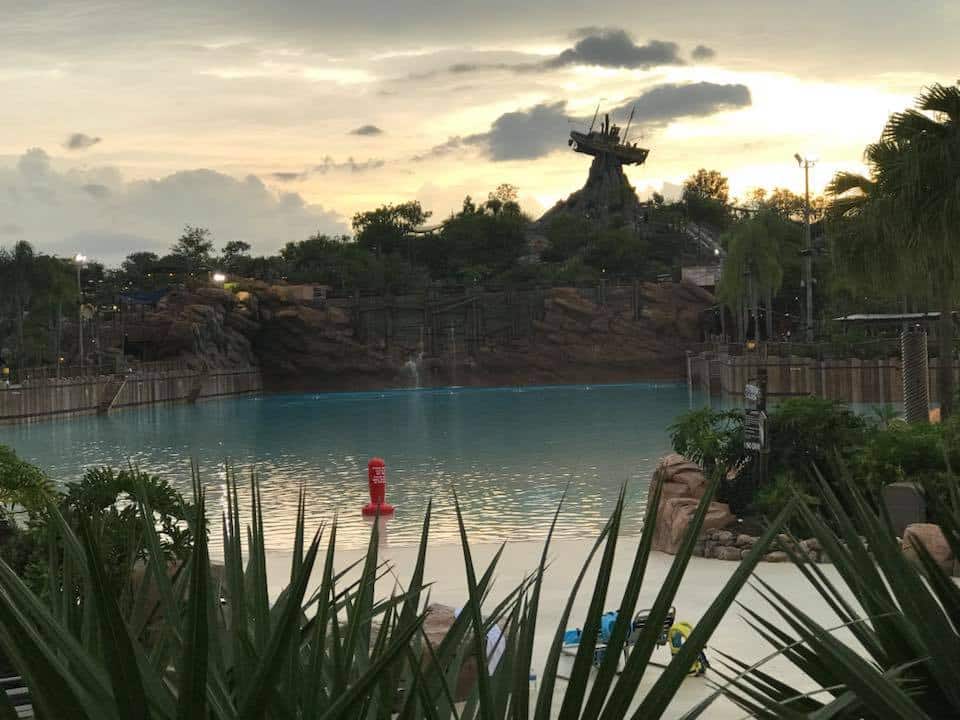 Sadly, we haven't gotten in too much Disney time. Between the rain and being busy, it's been hard to plan time out. The boys start school on August 13, so I'm hoping to make some plans. I can't believe that their summer break is almost over, I hate that. I always miss them when they go back to school, I'm one of those parents I guess, I don't look forward to them being in school. The kids are growing up so fast, and it seems like back to school time is always a huge reminder of that. Where does the time go? They're still my babies even though one is taller than me and the other is almost there too. My mom always said that no matter how big your kids get they'll always be your babies. So true! Part of the reason we haven't had much free time is because we're still getting things rolling with our new clothing venture, Lost Princess Apparel. It's going great, but oh so time consuming, it's a lot of work. We always have so many projects going at once, but it's becoming a normal way of life for us. Always working. Last night we were invited to a retirement party for a fellow blogger in the community, Deb Wills of All Ears Net. Deb is a pioneer in this business, she blazed the trail for so many of us, and now she's taking her time to enjoy retirement. It's well deserved. She and I were talking last night about being a "content creator" and site owner and how tiring it can be. It's not all fun and Mickey bars, it's a lot of work. More than most know. She's ready to do other things, have some time to travel and such, and I can't blame her a bit. So well deserved, and I wish her much happiness and relaxation. Maybe that will be me one day? Ready to retire. Either that or since I'm always a glutton for punishment, I'll probably keep going until I can't any longer. I'm so stubborn, it wouldn't surprise me…. I'm smiling as I type this. Time will tell. On that note, I need to get back to other work so that's it for this week. As always thank you for following along with us the way you do, I love you for that. Until next time, wishing you blessings and pixie dust! See ya real soon! ~M
Michele Atwood is the Owner/Editor of The Main Street Mouse and it's subsidiaries and author of the book "Moving to Main Street U.S.A." Michele also contributes Disney news to the Joe Kelley Morning Show on 96.5 WDBO in Orlando. She and her family made the move from Michigan to the Orlando area to pursue their Disney dreams. Michele is a life long Disney fan, and has two sons who have followed suit, each going on their first Disney trip before their first birthday's. Part of the goal Michele has for The Main Street Mouse is not only to keep members informed, but to create somewhat of a Disney Family by relating to others through personal experiences and opinions. Also, Michele is making it a priority to share stories of inspiration and hope to other Disney Fans in an effort to share the Magic and hopefully make a difference in the lives of others.