TMSM's Adventures in Florida Living ~ Let's Do This! #megacon
It's Wednesday, and I hope you're all doing great so far this week.  We're good, busy, but good! Let's catch up!
The weather here in central Florida has been rainy for a week and a half, it's been quite a bummer.  The sun did come out today, which was great, but rain is in the forecast for the rest of the long weekend.  Fun stuff.  I'm really missing Disney, we haven't gone to a park in weeks, we've been swamped and haven't had the time.  Today however, was preview number 3 of Toy Story Land.  I've been so fortunate to have been able to see the progress of the new area over the past few months. It's exciting.  In just over a month, the big media weekend will be in full swing, and opening day of Toy Story Land will be here.  Keep watching our social media channels and blogs for full coverage, you know I'll have the full scoop!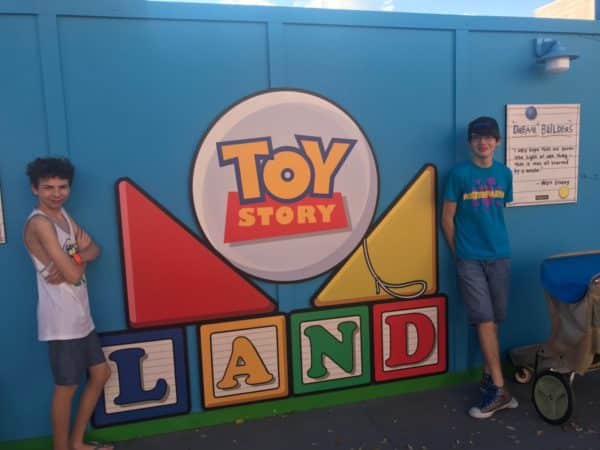 The event that's been occupying my entire week though is MegaCon Orlando. We have covered conventions many times through media contacts, but this time is different. This year we have our own booth. Scary, huh? MegaCon is a HUGE event, they're expecting roughly 100,000 people to attend this year. I've never worked an event that big. So, our week has been filled with preparations, it has been tiring and the convention doesn't even start till tomorrow. Our booth will have free TMSM swag and candy, copies of my book Moving to Main Street USA, and a large stock of Disney Lularoe leggings and shirts. I'm optimistic for a successful show, if I can actually get some sleep and stop worrying in the middle of the night. Don't you hate insomnia? It has thrown me off for weeks now, and it surely isn't a good time for that now. I know it will all come together, but it wouldn't be like me if I didn't worry. Please follow along on social media all weekend long for coverage from the Orange County Convention Center! If you're attending the convention, we're in booth 690, stop by and say hello!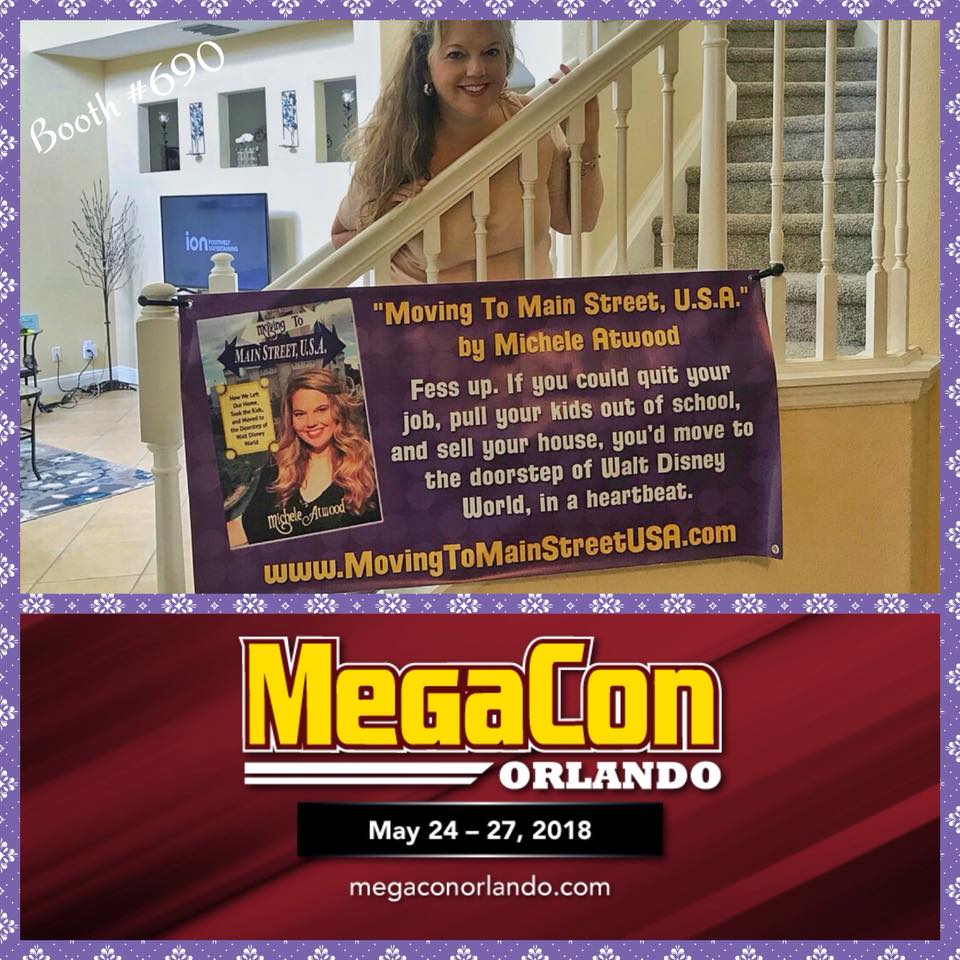 In addition to MegaCon this weekend, Sunday evening is Galactic Nights at Hollywood Studios. We have the convention all during the day, then we have to pack up our booth, go home and unload then head to the Studios. I'm tired just thinking about it. The life we live here is unconventional to say the least. Work hours never really have limits, and when duty calls you try your best to get it together and go. It sure beats my job in finance that I had years ago. Never in a million years did I think I'd have a media type of job, but I'm so thankful for it. Oh, before I wrap things up and get back to work, I wanted to talk about our show, TMSM Weekly Live. Monday night was so much fun, the show covered topics like booze at the Magic Kingdom, Mickey's Very Merry Christmas Party and more…. plus random silliness mixed in. The weekly live feeds have been so great to do, I wish we would have started sooner. I'll link this weeks show below so you can watch. Please don't forget to subscribe to our YouTube channel, we're adding new content all the time! Well, that's it for this week. A special Happy Birthday goes out to my little bug, Aidan, who has his birthday on Friday. The kids are growing up far too fast! Thank you all so very much for supporting our efforts and following along the way you do, it's appreciated. I hope to see some of you at MegaCon Orlando this weekend, or in Birmingham Alabama at Magic City Con in two weeks! Busy stuff! Until next time, sending you lots of love, blessings and pixie dust! See ya real soon! ~M
Michele Atwood is the Owner/Editor of The Main Street Mouse and it's subsidiaries and author of the book "Moving to Main Street U.S.A." Michele also contributes Disney news to the Joe Kelley Morning Show on 96.5 WDBO in Orlando. She and her family made the move from Michigan to the Orlando area to pursue their Disney dreams. Michele is a life long Disney fan, and has two sons who have followed suit, each going on their first Disney trip before their first birthday's. Part of the goal Michele has for The Main Street Mouse is not only to keep members informed, but to create somewhat of a Disney Family by relating to others through personal experiences and opinions. Also, Michele is making it a priority to share stories of inspiration and hope to other Disney Fans in an effort to share the Magic and hopefully make a difference in the lives of others.