Breaking news!
Today during the Festival of Fantasy Parade at Disney's Magic Kingdom, the dragon caught fire just as it was crossing the bridge to the hub area. A Cast Member from the Magic Kingdom sent us the photo below.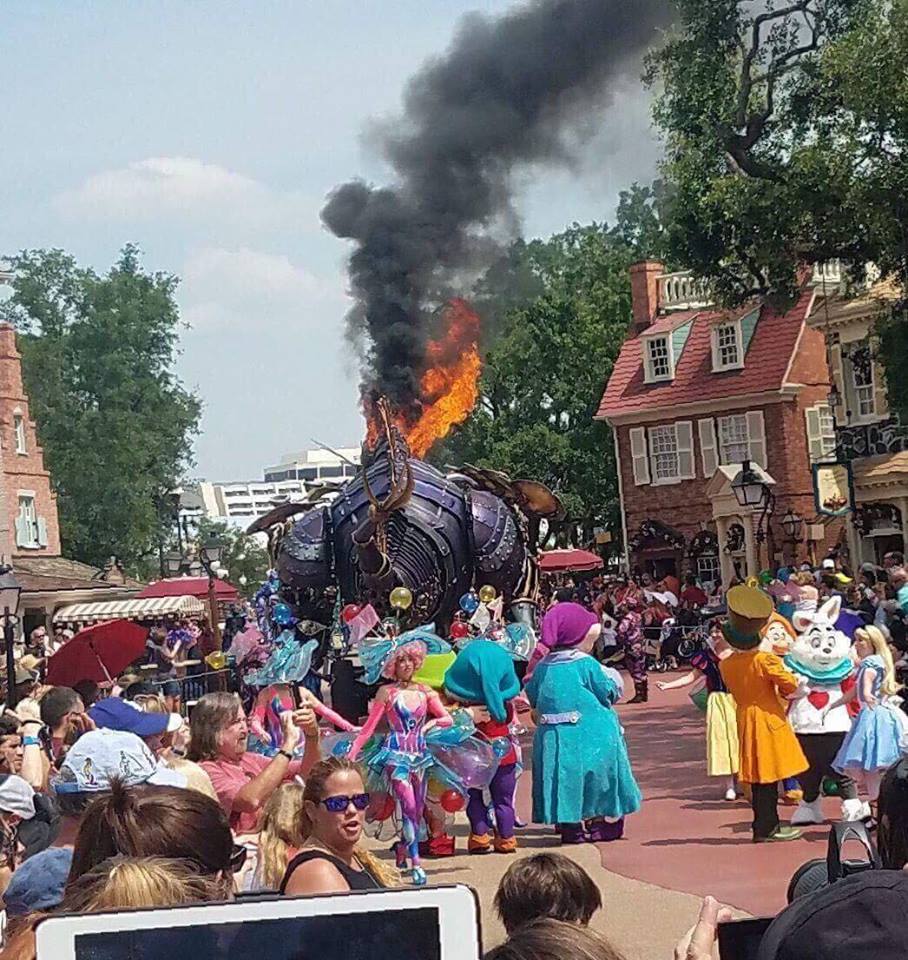 From the word on the scene, oil started leaking from the head of the dragon and it caught fire. Although this was a scary experience for on lookers, as far as we know, no one was hurt. Stay tuned to TMSM for more info as we hear.
**Please note that we do NOT know the original owner of this photo, just that it was a cast member and they said we could use it. Thank you to who sent it in.