TMSM's Adventures in Florida Living ~ Birthday Magic & Reflection
Happy Wednesday Everyone, and Happy Valentine's Day!  This weeks update is full of magic with some real talk mixed in and I can't wait to share it with you! Let's get chatting!
On Saturday, we went to Animal Kingdom for their family media day.  It was packed full of people, as media from all over was there.  We were given Fastpasses and were sure to use them for the rides in Pandora. As locals, it's hard to get Fastpasses for Flight of Passage and the Na'vi River Journey, so that was exciting for us, and we got to ride Flight of Passage with some friends too. We also ate at the walk up in Pandora, which was fantastic. All in all a great day! It's been hot here, well maybe more humid, but I can't complain. I'm hearing from my family back home in Michigan that it's been cold and snowy. I miss my family, but not that part! I keep telling them they need to come visit, it's nicer down here in Florida for sure! Speaking of nice…

My birthday was yesterday, and I had no clue originally how we would celebrate it. On Monday afternoon, my husband and kids had me get in the car to head off for an early birthday surprise. Surprise? Usually I'm in the know on everything, but this time I surely was not. Once we started driving I quickly figured out we were heading to Disney, but for what I didn't know. Dinner maybe? We pulled into the parking lot at the Grand Floridian and that was the surprise, we were staying there for the night! In the three and a half years that we've lived here, we've never stayed on Disney property because we live so close by, so this was indeed a surprise. Our room was absolutely beautiful, the kids were so excited too. Once we checked in, we walked around a bit then had dinner at 1900 Park Fare. The food is so good there and the boys love it because of the Step Sisters! I love it too. After dinner we took the monorail over to the Poly to watch the water parade. The Magic Kingdom was closed for a private event so we couldn't go there. Can you imagine, renting out the Magic Kingdom for the evening? How fun! We had a lot of fun too though, it was a much needed night away!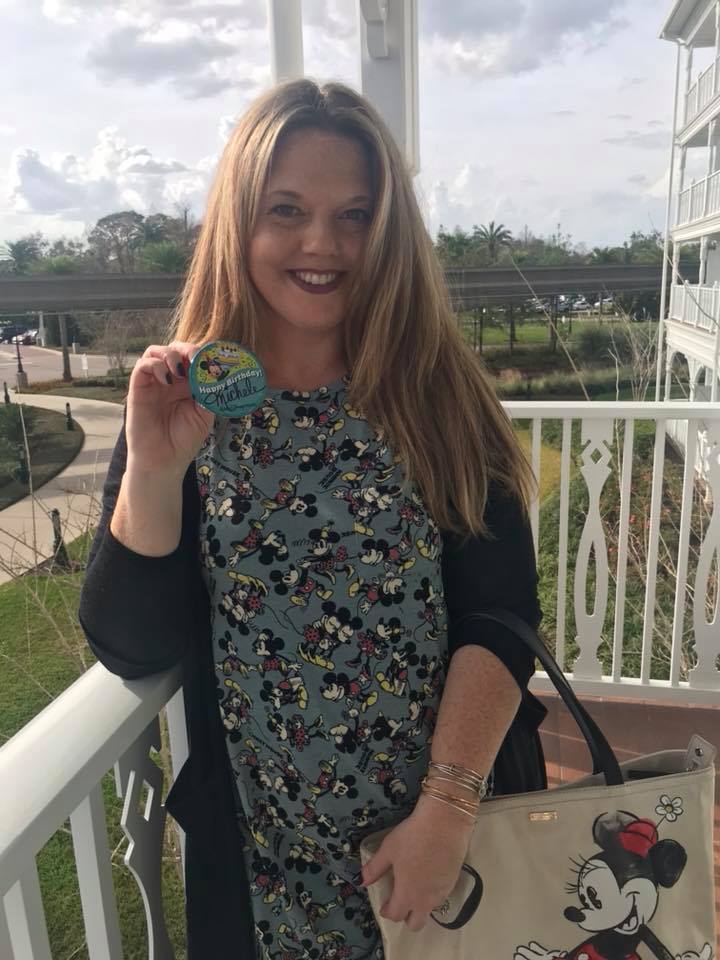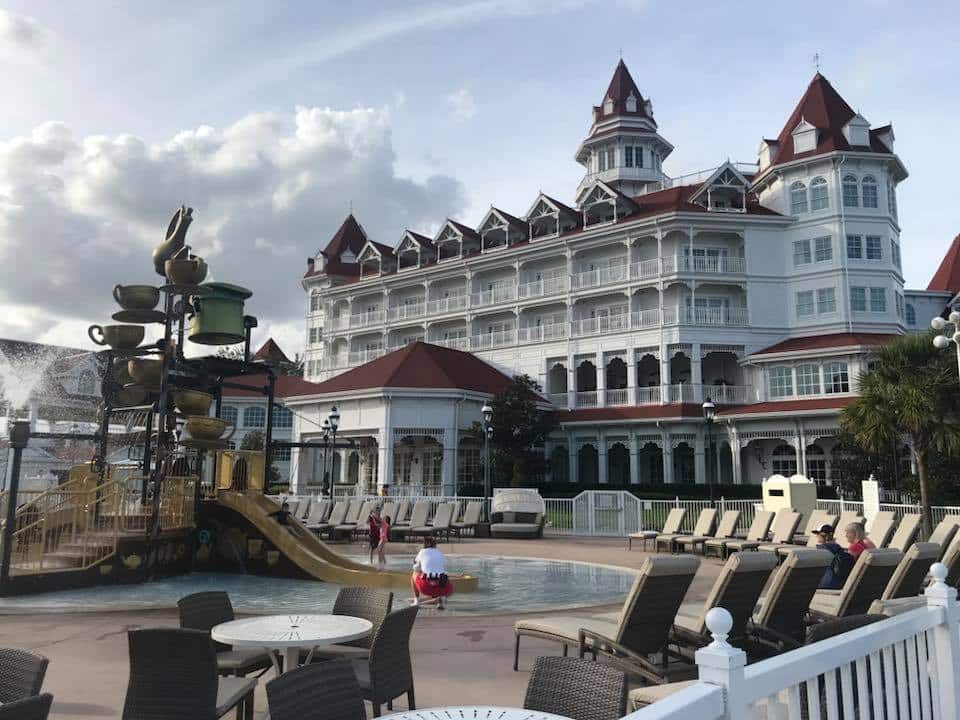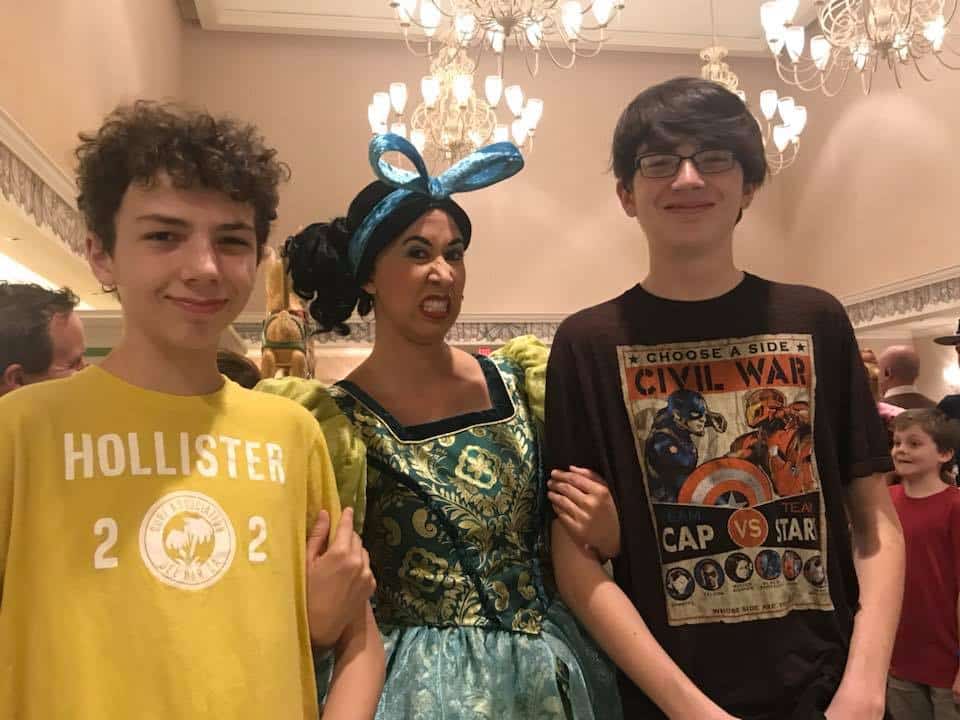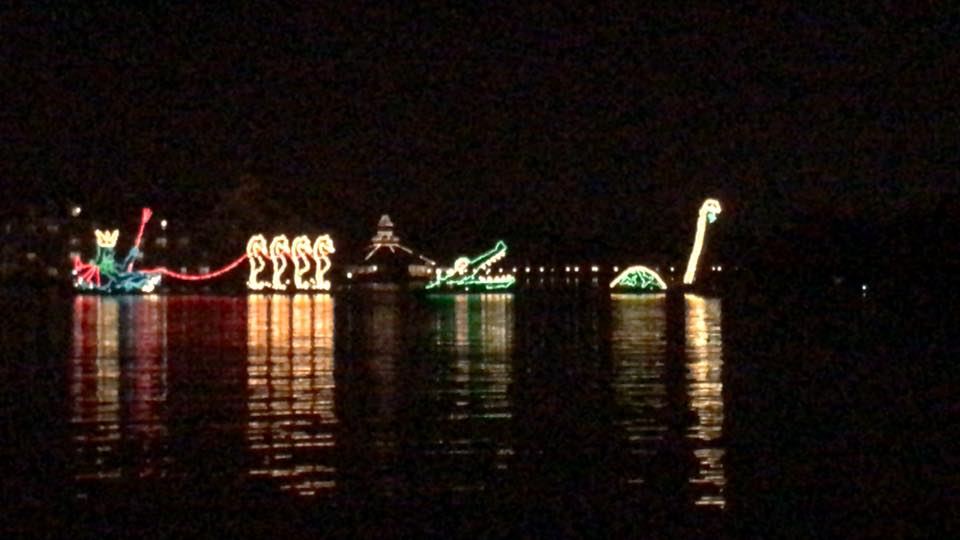 The next morning, I woke up to many awesome birthday messages online and on my phone. I talked to my mom first thing, she is always my first call of the day on my birthday, it's tradition. After talking to my parents my Grandma called, then we had to get ready to go to breakfast. We started our day at Trails End to eat. If you've never taken the boat ride to the campgrounds, you really should. It's so nice. The food at Trails End is always so good too, it's a favorite of ours. After breakfast we took the boat back to the Magic Kingdom to spend the day. That's my favorite park, so it's fitting. The weather was pretty warm and the park was SO crowded. I haven't seen crowds like that on a Tuesday since the summertime, it was packed. We had fastpasses so it wasn't bad. You learn to roll with the punches when the crowds are high, and we still had a great day. At the end of the day, we had dinner at Tony's restaurant and watched the fireworks, then headed out. I'm so thankful to my husband and kids for pulling off such a wonderful surprise for me, they're the best truly. I'm a lucky girl.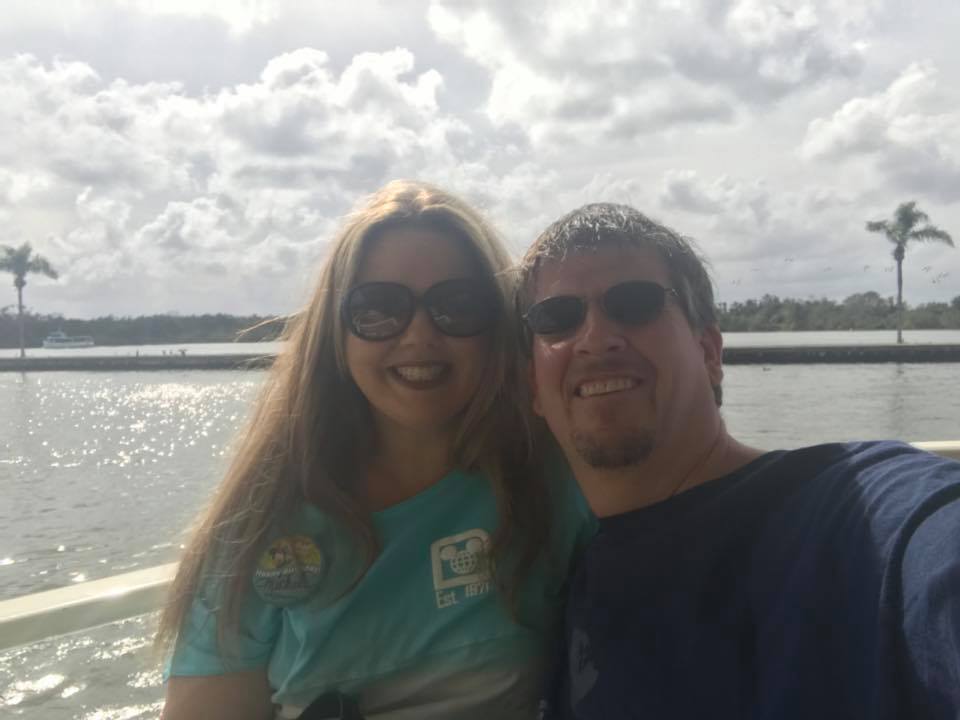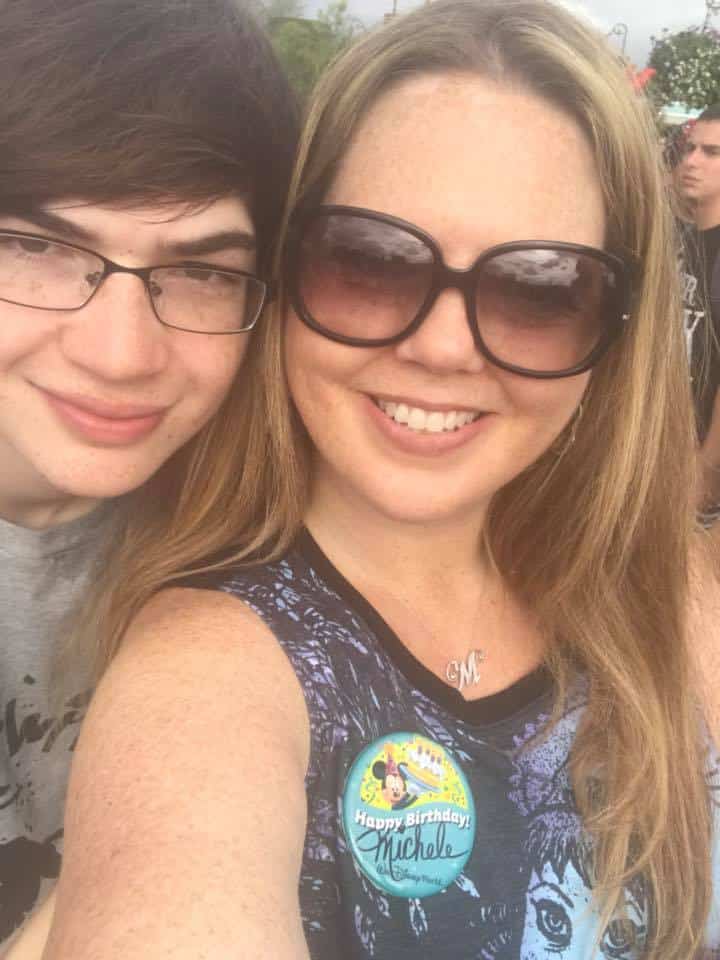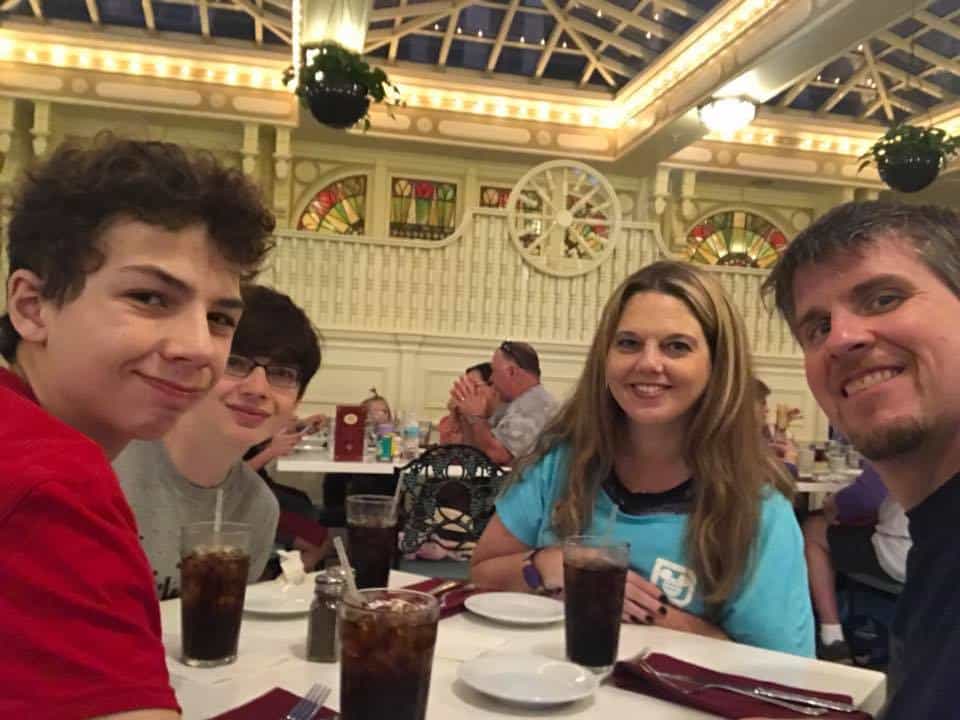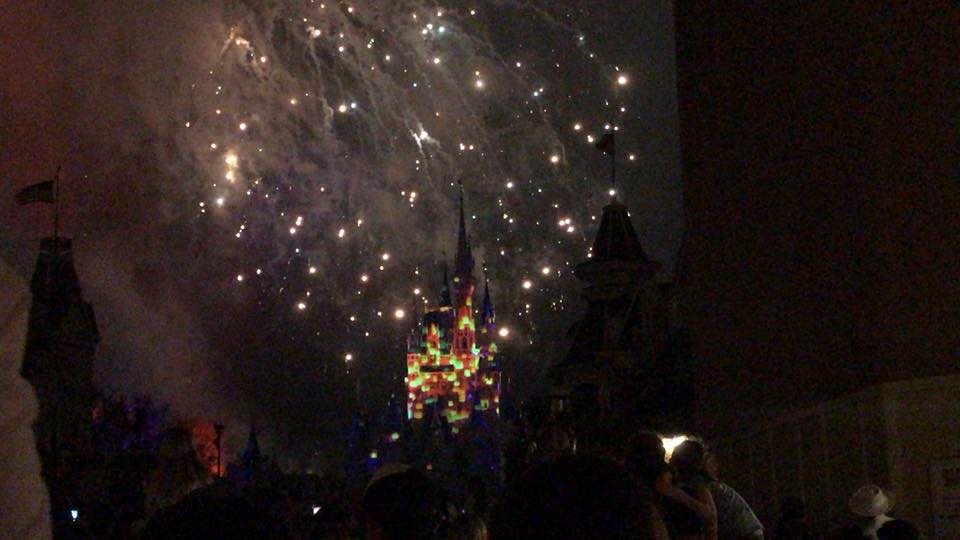 There's something about spending your birthday at a Disney Park. I never experienced that until we moved here, and it's magical. Now, time for some "real" talk like I usually try to work in here and there. Sometimes holidays are still hard, even birthdays. Granted, I've been away from family for a few birthdays now, it still stings to not see my family and friends back home. I'm very sentimental and my husband and sons know this, so they do a great job at keeping me busy. Disney always helps too. Also, even though I haven't really talked about it, our family had another sad loss just before Christmas. I have good days and bad, and I do my best to focus on the positive and not the negative. Last week I had a few moments that I just had to let it out, but that's normal. Keeping busy helps. But you know what else helps? Counting blessings instead of focusing on problems. For example, last Friday I had a "day" so to speak, just a rough one. When we were driving, we saw a homeless man on the side of the road asking for money or food. Scott felt compelled to help him somehow, so we turned the car around and gave him money. The boys asked how do we know what will happen after that. Well, we don't, but we give with a good heart and say a prayer for him. When I think of the "problems" I may complain about, I almost feel guilty. Or when I see friends gripe about what they call "first world problems" I'm reminded of the fact that someone somewhere will always have it worse. Always. Yep, bad things happen, but we either learn from them or let them define us. I choose to learn, or at least work on it. On the grand scale of life, as long as I have food on the table for my kids, a roof over our head, and people who love us (with some Disney in the mix)… I'm blessed beyond belief. To those of your who took time out of your day to wish me a happy birthday, from the bottom of my heart, THANK YOU. All of you are a blessing to my family and I as well, and I'm grateful. On that note…. that's it for tonight. Thanks for reading and thanks for being part of my crazy Disney "world" every week! Until next time, sending you Valentine Greetings and pixie dust! See ya real soon! ~M
Michele Atwood is the Owner/Editor of The Main Street Mouse and it's subsidiaries and author of the book "Moving to Main Street U.S.A." Michele also contributes Disney news to the Joe Kelley Morning Show on 96.5 WDBO in Orlando. She and her family made the move from Michigan to the Orlando area to pursue their Disney dreams. Michele is a life long Disney fan, and has two sons who have followed suit, each going on their first Disney trip before their first birthday's. Part of the goal Michele has for The Main Street Mouse is not only to keep members informed, but to create somewhat of a Disney Family by relating to others through personal experiences and opinions. Also, Michele is making it a priority to share stories of inspiration and hope to other Disney Fans in an effort to share the Magic and hopefully make a difference in the lives of others.