A New Buca di Beppo is Now Open Near Walt Disney World in Celebration Florida!
One question that I get from readers a lot, is where can they go for lunch or dinner that's close to Disney property? If you're one of those people who would like to venture out a little while staying at the Walt Disney World Resort, then here's a solution for you. The popular Italian restaurant Buca di Beppo just opened a new location, close to World Drive in Celebration Florida. It's conveniently located just outside of Disney property, and is a place that I highly recommend. We had dinner there last night, and the service and food was nothing short of magical, it was great. Take a look at some of the delicious food we had below!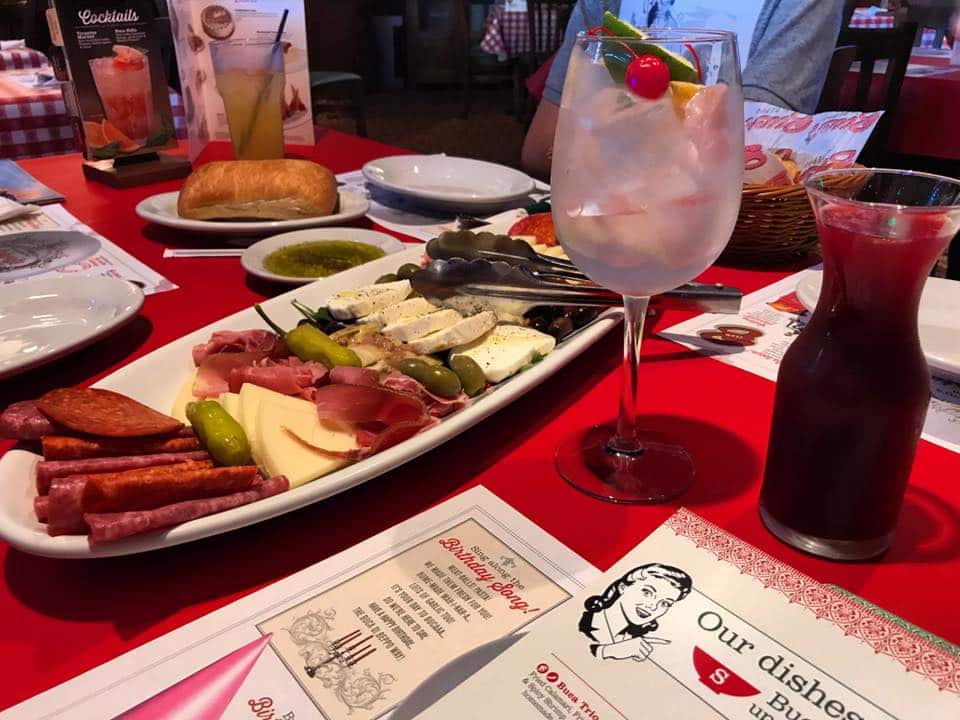 We started our meal off with a fully loaded antipasto platter, complete with amazing meats, cheeses, olives, artichoke hearts and more. They also give you a side of bread to enjoy with your tray of goodies. Our server (who was great by the way) also brought us a fresh loaf of bread with olive oil for dipping, it was so good! As for drinks, I tried a glass of their red sangria, which is made with exclusive wine that you can only find at Buca di Beppo! The sangria also comes in a white wine base if you'd prefer. Very refreshing!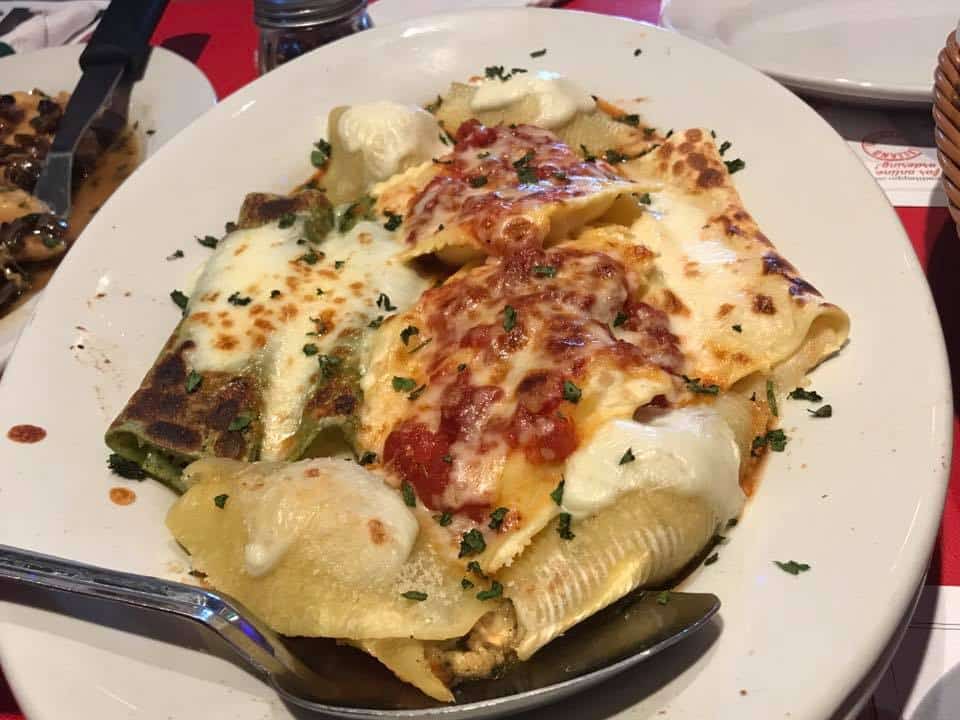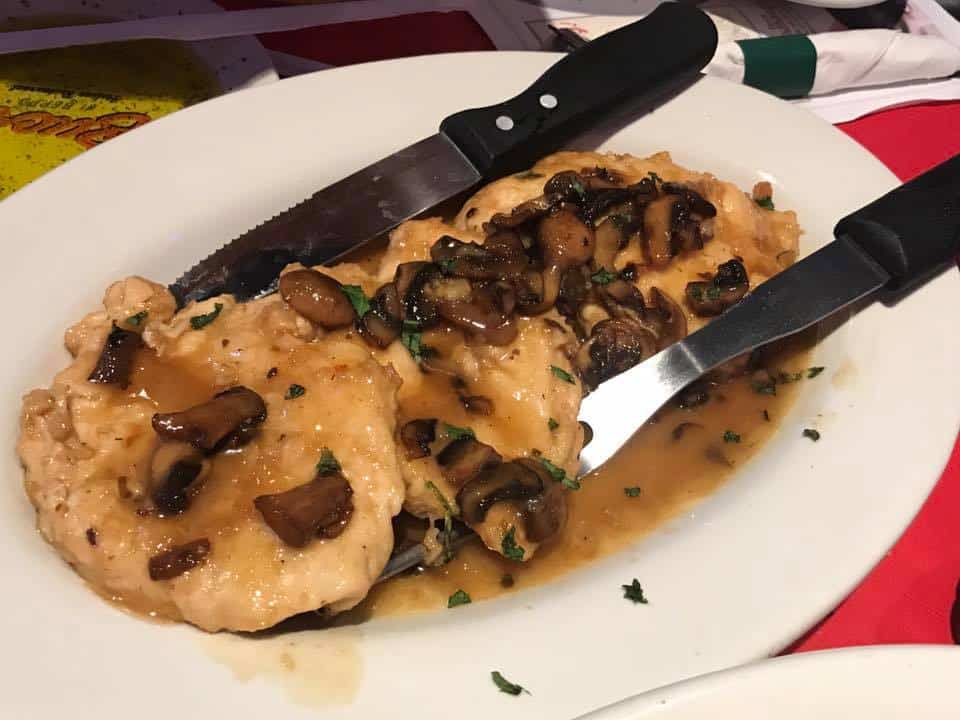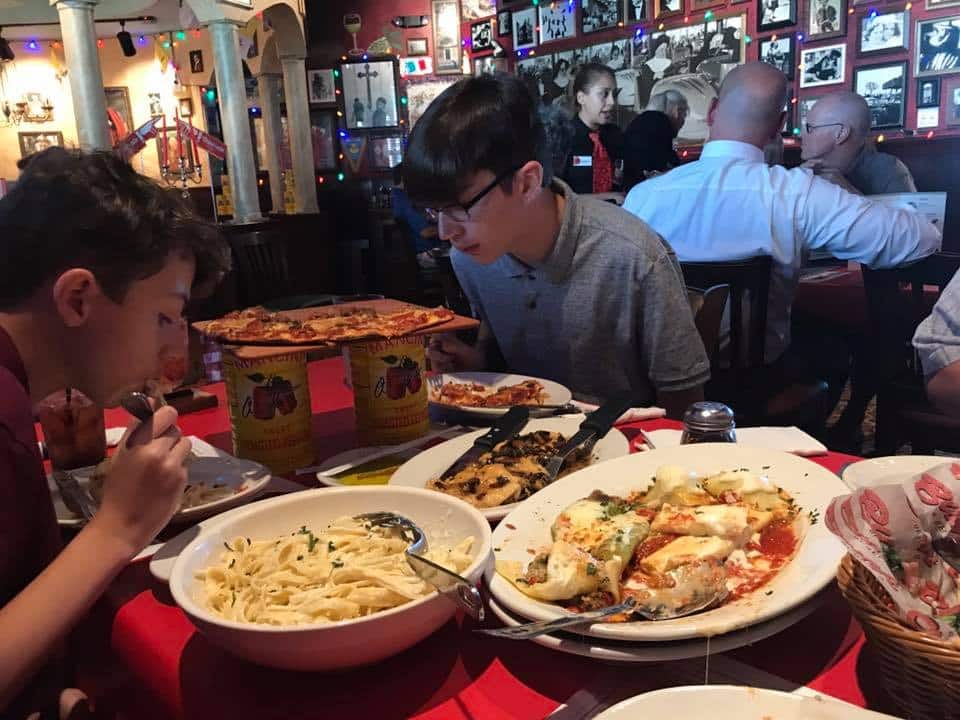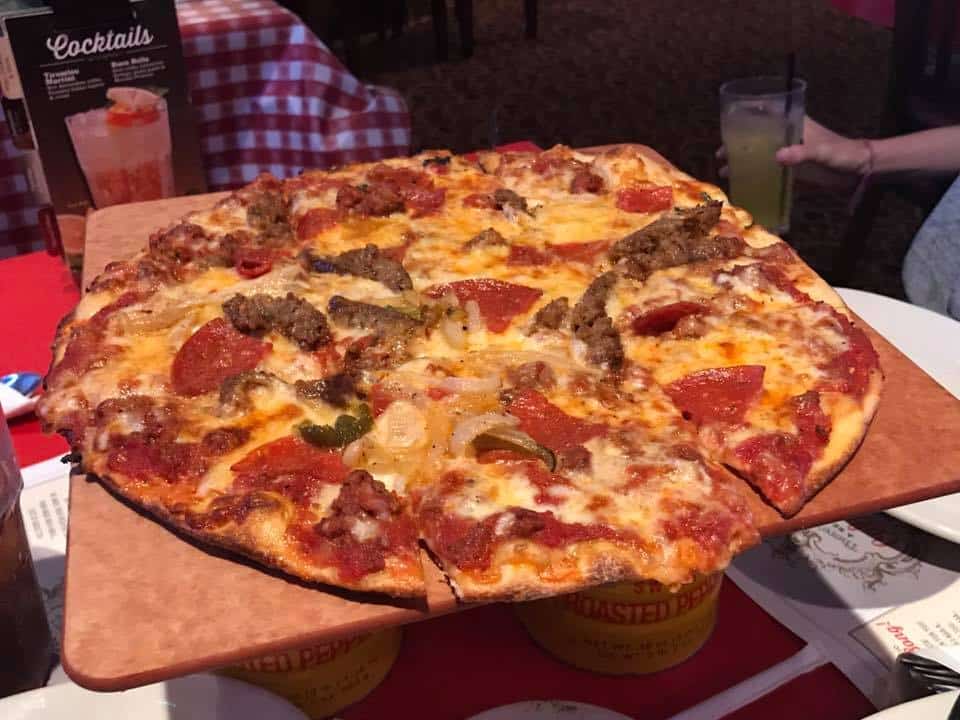 For our main course, we chose a variety of dishes to try. Buca di Beppo serves their entrees family style, and there's plenty of food to go around. We ordered the chicken marsala, which is marinated in a sweet marsala wine sauce with mushrooms and is lightly breaded. I can't say enough good things about it. Next up, Quattro al Forn, which is a combo plate of Cheese Manicotti, Chicken Cannelloni, Cheese Ravioli & Stuffed Shells. This was a hit with my boys, they loved it. We also tried the Fettuccine Alfredo, and the Supremo Italiano Pizza which is topped with spicy Italian sausage, pepperoni, red & green bell peppers, yellow onions, mozzarella, provolone & meat sauce. So good, all of it! I know this seems like a lot of food, but your server will box up the leftovers nicely, so you can have this amazing food a second day. But wait, there's more!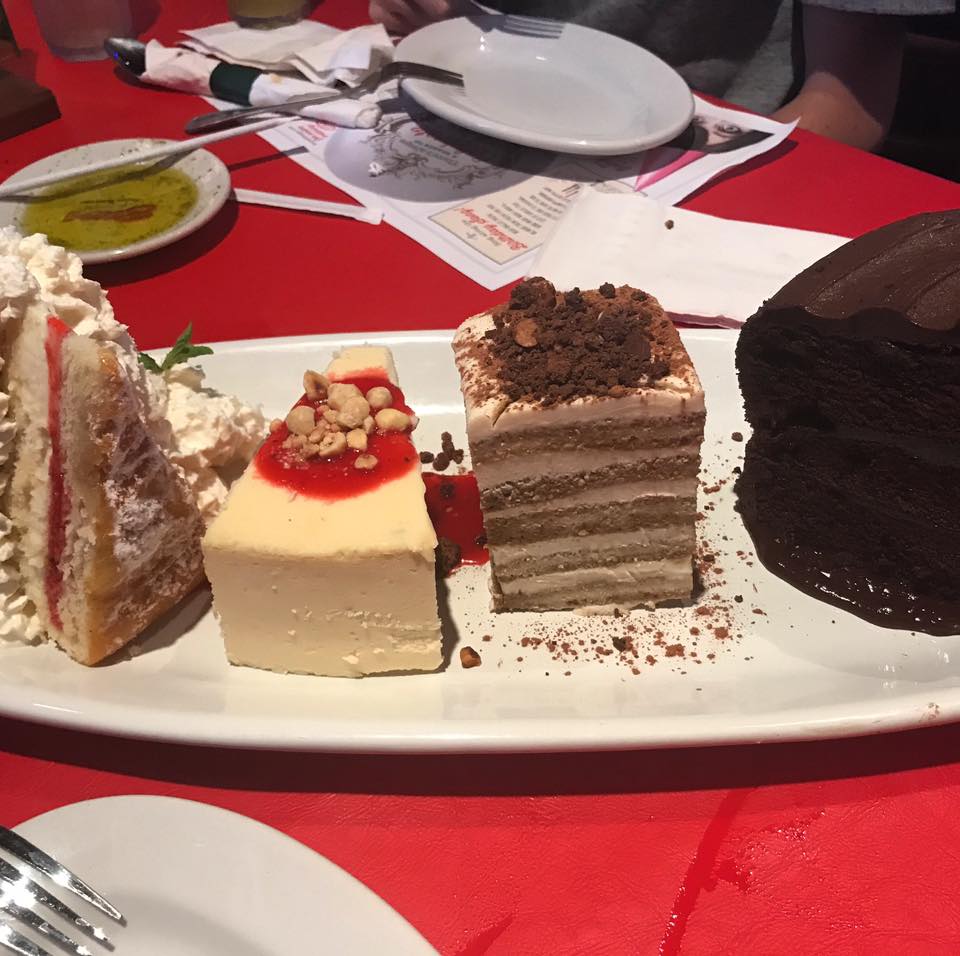 If you thought dinner sounded awesome, then you'll love what Buca di Beppo offers for dessert! We had the Dolce Platter, pictured above. This includes Tiramisu, Double Dark Chocolate Cake, Homemade Cheesecake & Italian Crème Cake. All of the desserts are made in house daily, except the chocolate cake. As full as we were from dinner, we each tried a bite of these various desserts, and were so pleased. Honestly, this is some of the best dessert I've ever had, the tiramisu especially. Outstanding!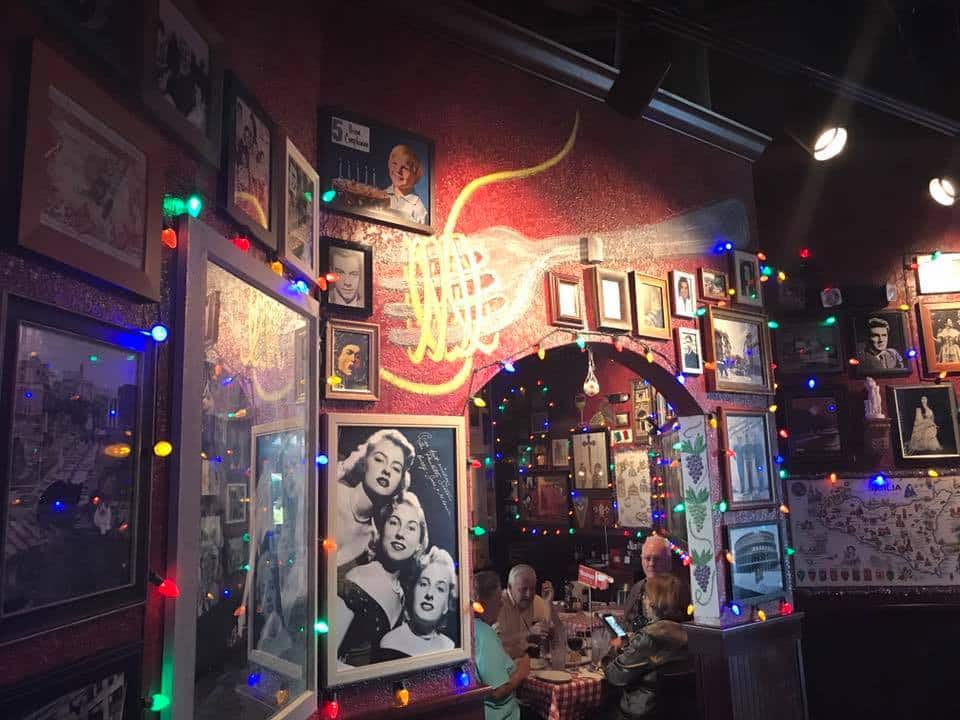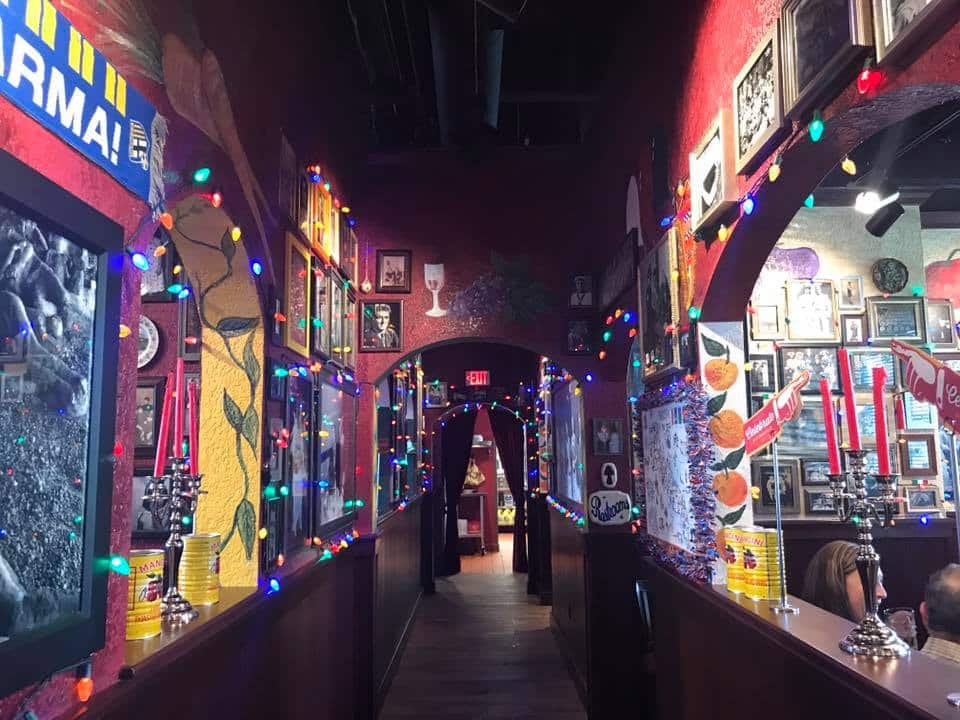 The atmosphere at the Buca di Beppo in Celebration really gives you that at home feeling, especially for me. It's designed to look like an Italian basement, with the decorations and Christmas lights on the wall. My dad's side of the family is Italian, and it reminded me of my own grandparents basement, lights and all. I love it. Each room has a different theme, it's festive and fun.  We had such a great experience here, and I can't wait to go back.
So, if you're looking for someplace to eat that's close to the Walt Disney World Resort, and don't want to venture too far, I highly recommend the new Buca di Beppo in Celebration. Also, they take reservations for Thanksgiving and Christmas time, so keep that in mind as well. It's home cooked comfort food that's sure to please every member in your party. To find out more, you can contact or visit~
Buca di Beppo, Celebration
6282 W Irlo Bronson Memorial Hwy, Celebration, FL 34747
Phone:(321) 219-2822
https://locations.bucadibeppo.com/us/fl/celebration/6282-w-irlo-bronson-memorial-hwy