I'm still on the road traveling home from the D23 Expo, so I'm sharing this blog instead of updating you on the past week.  I'll do an update blog once we're home, I promise it's coming! Thanks so much! ~M
Happy Wednesday Everyone! It's time for our weekly chat, and this week I'm doing it a little differently. I commonly get asked questions about our family relocating to Florida, so I thought I'd touch on that a little and give you a bit inside perspective!

I've been writing these Wednesday evening blogs since May of 2014. I knew before that, that we were pretty much going to take the leap and move to Florida, but I had to come to terms with that before telling everyone. The blogs started out as "Moving to Main Street" then switched to Florida Living. I thought documenting our adventure would be helpful, not just for me, but for those curious about making such a drastic move. Making that decision was SO not easy. I kept asking my kids, are you SURE you want to move to Florida? I didn't want to do anything that would totally upset their world, their happiness comes before mine. They were more convinced than I was, which is strange. I was the hold out vote on the move, believe it or not. Everyone was telling me it was the right thing to do, but I was paralyzed by fear. I had many talks with my older son, sitting in his room with him, asking him his thoughts and telling him I just wanted them to be happy. Telling my family and friends we were leaving was hard, but to my surprise, they all told me to give it a go because of TMSM. We had to try.
Packing up a house to move across the country was stressful to say the least. How much do you bring? What will you really need? Do people decorate the same in the South? Well, first, no, people don't decorate the same down here. I actually left quite a bit behind, which is still in my garage in Michigan! What about the cost of living? It's SO much more expensive to live in Florida, instead of Michigan. Double the price on everything, it's insane. If you're considering moving down here, have extra bucks in the bank, you're going to need it! Everything in Florida for the home requires a deposit, like the gas company for example. Our nest egg we had for moving was basically gone in two weeks because of all the fees. I don't think I realized what all I was getting myself into. Sure, we were broke and scared, but we lived closer to Disney World, so there was a silver lining.
I remember vividly… One evening, one of our first trips to the Magic Kingdom after moving, it was hot and miserable there. It was midnight and we were still dying of heat. I wasn't used to that. We stayed at the MK till closing. When I got back to the house, I went outside to put my feet in the pool to cool off. Before I knew it, there I was, floating in the pool, in my clothes, at 2:00 in the morning. Why? I don't know. Maybe because I could. I looked up at the stars and thanked God for giving me the strength to make some changes, and hoped that things would somehow get easier. They did. It took time though. That first summer felt like an extended vacation, we had fun. We didn't have much, but we had each other. Once school started, fun time was over and it was time to get into a routine. Change is hard, you know? But you'd be surprised what you can do if you just jump in with both feet, like the pool at 2 am on a humid evening.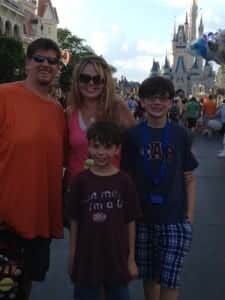 I'm finding it hard to believe, that June was three years since making the move. It's finally feeling like "home" here in Florida, but I miss my real home still. The hardest part is being away from family and friends. If I could scoop them all up and move them here with me I would. We have no one down here, no family, and that stinks. Thank God for social media, I can keep up with everyone on Facebook and share pics of the kids and such. One of the fun parts of living down here, is taking family and friends to Disney when they come to visit. I get to show them the "World" through my eyes, and hopefully make them understand why I love it so much. It's been a joy. My parents hadn't been to Disney in years, and they got to go last Fall. My friend Michelle had NEVER been to Disney in her life, and I got to introduce her to Mickey Mouse and see her happy tears. I've had the privilege of meeting TMSM followers that I probably would never have gotten to meet if I were still in Michigan. I also got to finally meet and hug my staff, the people who have supported me for almost 6 years. Those parts are a total blessing. So you see, there are good aspects of it all too.
I still have days that I struggle. There is still doubt and second thoughts on what in the heck we are doing down here. This is NOT like me, I don't do change. Or maybe it IS me, just a side of me that I didn't know was there. Every day is something new, and I just roll with it. People have told me I need to write a book about all of this, and maybe someday I will, but in the meantime, I can share my journey with all of you each week. Thanks for reading and being part of my life. Thanks for letting me share my thoughts and experiences with you. It's fun, and I hope you enjoy it too. Until next week…… sending you lots of love, blessings and pixie dust! See ya real soon! ~M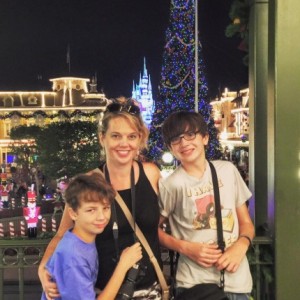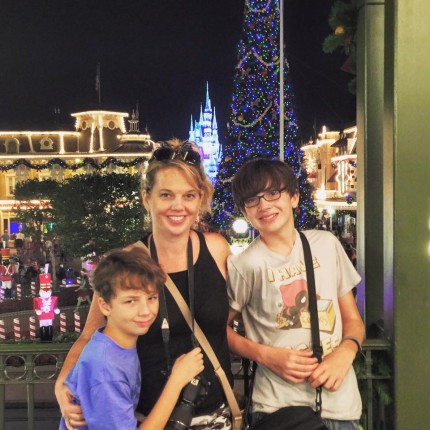 P.S. A special thank you to ALL of you who wished me a Happy Birthday last weekend! I read each and every message, and thank you from the bottom of my heart!