TMSM's Adventures in Florida Living ~ Covering a lot of Disney Ground!
Happy Wednesday Everyone! I hope you all had a great week, and a lovely Valentine's Day! Things have been good here, just busy. Between Disney Happenings, and my birthday, I've been a busy girl! Let's jump right in, as we have a lot of ground to cover this week!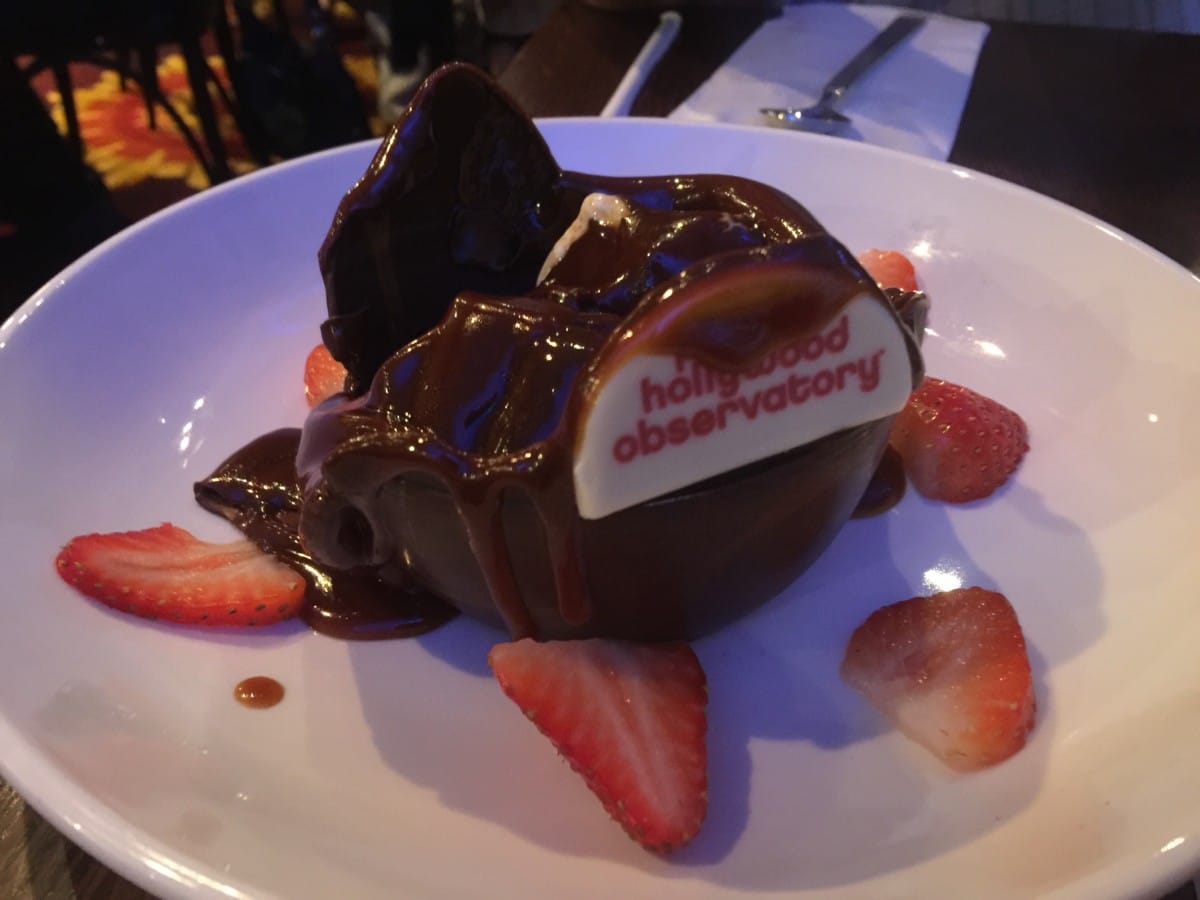 Some of you may have already read, that we were invited to the new Planet Hollywood Observatory at Disney Springs last Thursday night. I believe it's been open about two weeks now. Anyway, they asked us to come out to do a review, and I'm really glad that we went. The atmosphere was great, the food was too, and we had a really fun evening. When we get asked to do media events, I usually get nerved up or have reservations about them. But this time, it was just us, the staff there treated us wonderfully, and I was very thankful. They made us feel pretty special, and that doesn't happen too often. Awesome experience, I highly recommend you trying it out, but save room for dessert! So good! (I'll attach the video at the bottom of the page)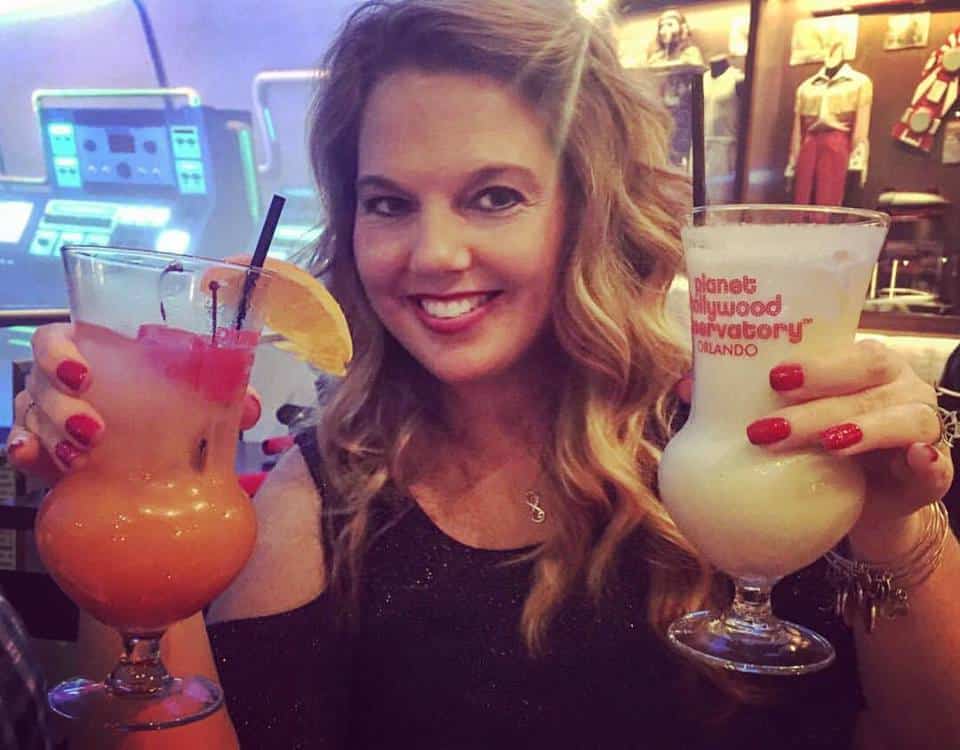 Friday, we learned that there was a soft opening for the much anticipated Rivers of Light show over at Animal Kingdom. We had scored FastPasses for that evening, and headed over to get coverage. I knew the show was coming soon, but hadn't really seen any spoilers. There was a decent size crowd there that night, but not like I thought it would be. The opening date technically isn't until this weekend, so maybe that was why. Anyway, the show was beautiful, the visuals were great, and so was the music. Ugh, the music. Speaking of, we loaded the full show on our YouTube channel right from the park, and it got flagged for copyright. Come to find out, the production company doing the music flagged everyone for it, it couldn't be shown as is, and no one had the full show out. After some tweaking, we finally got the show properly loaded, I'll post that video below too. Honestly, I was really impressed with Rivers of Light, and it's something you really need to see in person. We're going to go back on Friday to check it out again!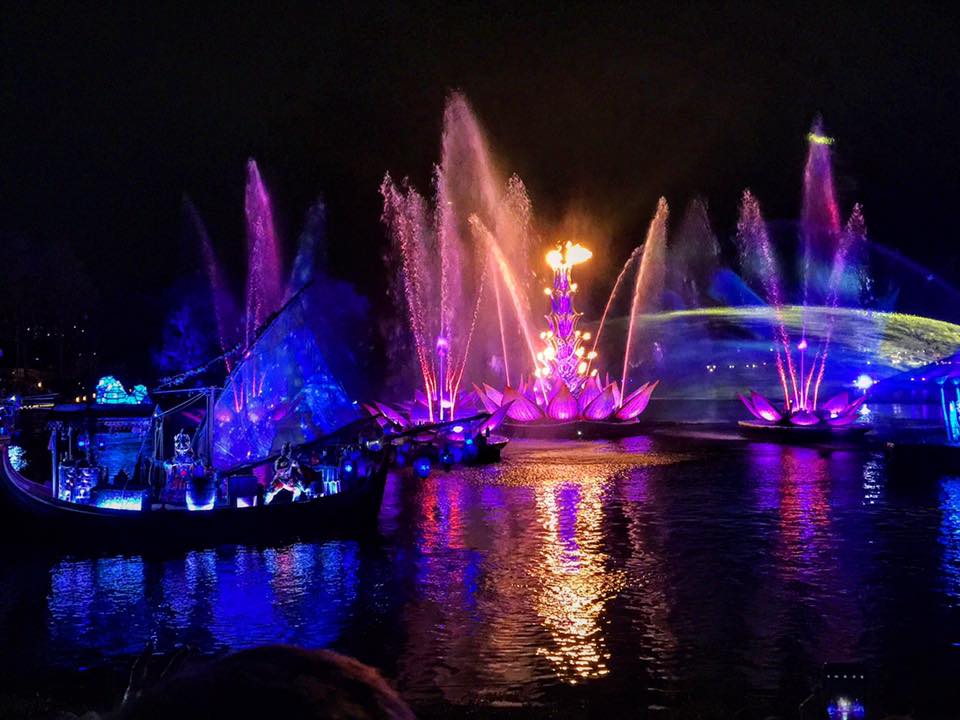 On Saturday, my hubby and kids said they wanted to kick off my birthday a little early, so they took me over to the Magic Kingdom, in time for the Festival of Fantasy Parade. My actual birthday wasn't until Monday, but I guess I can't argue with additional celebrating. Once we got inside, there were friends there waiting, they got together to plan a surprise for me. How nice is that? I'm still not used to being away from home on special days, whether it's holidays or birthdays, so the extra company was welcomed. We had a fun time, went on some rides, met talking Mickey, watched Wishes, ate at Pecos Bills…. Oh, we had ice cream too! All in all, it was a great day, and I'm thankful for them coming out to spend time with us for my birthday!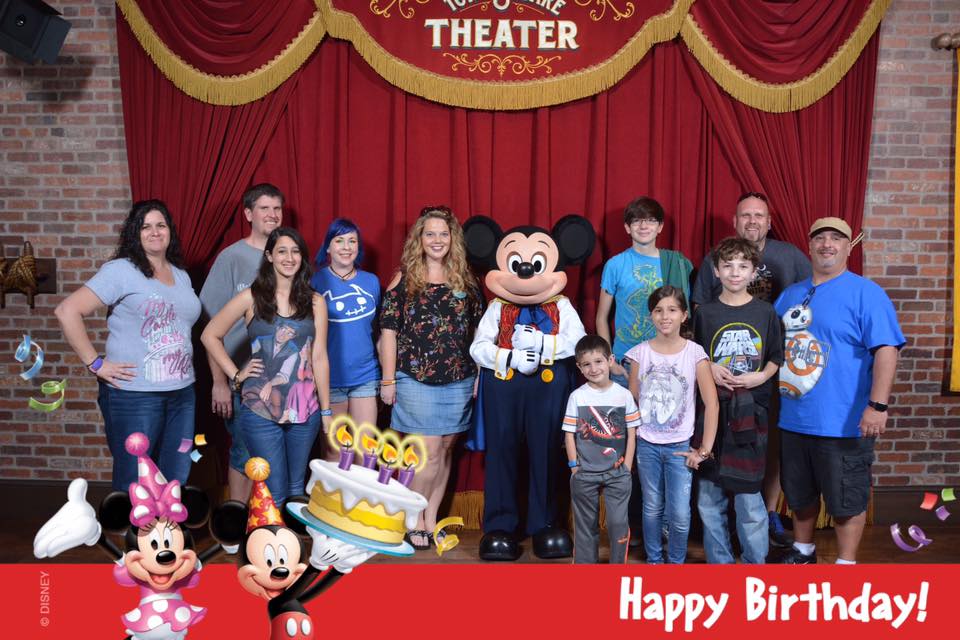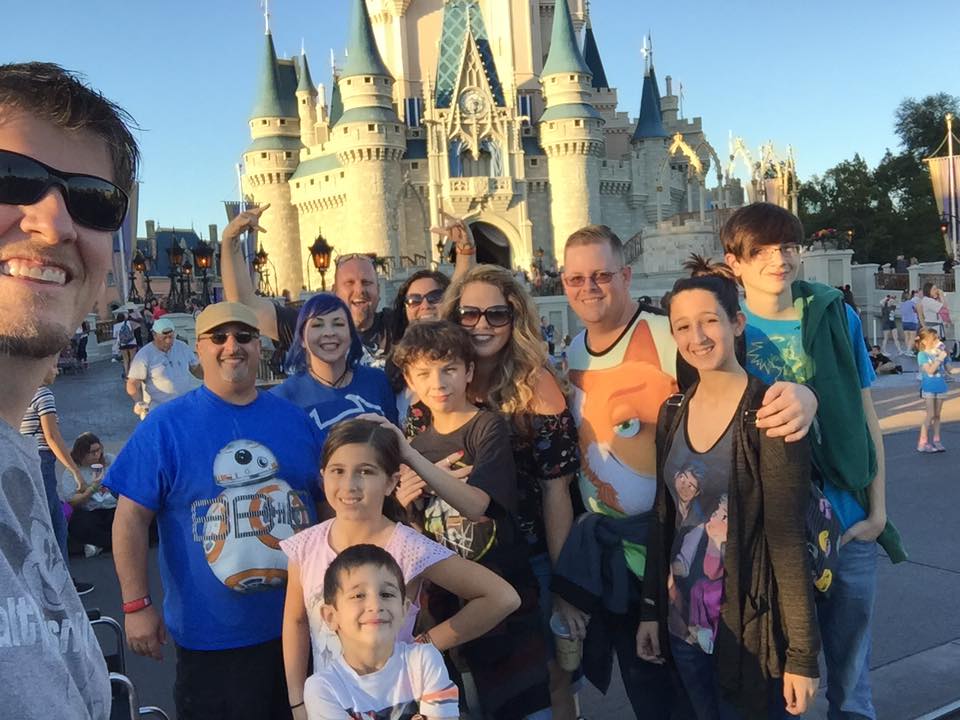 Sunday, the birthday/Disney fun continued, as we headed over to Hollywood Studios for a few hours. The weather has been sunny and mild here, so it was nice to be out and walk around a bit. We wanted to go check out the new Beauty and the Beast preview inside One Man's Dream, so we just made a day out of it. I don't know if you've ever done the Frozen sing along, but it's really great. We made a FP for it, and our favorite Arendelle Historian was working. He was on a roll that night, we were just tearing up from laughing so hard. He's the best. Even my older son, who hates Frozen, loves going in to see that show. Funny stuff. After having a Darth Vader Cupcake, we left around dinner time. The Walking Dead was back after their break so I wanted to be home for that. Plus, I was a bit tired, that's the 4th Disney day in a row, the kids were tired too. Not complaining though, it was fun!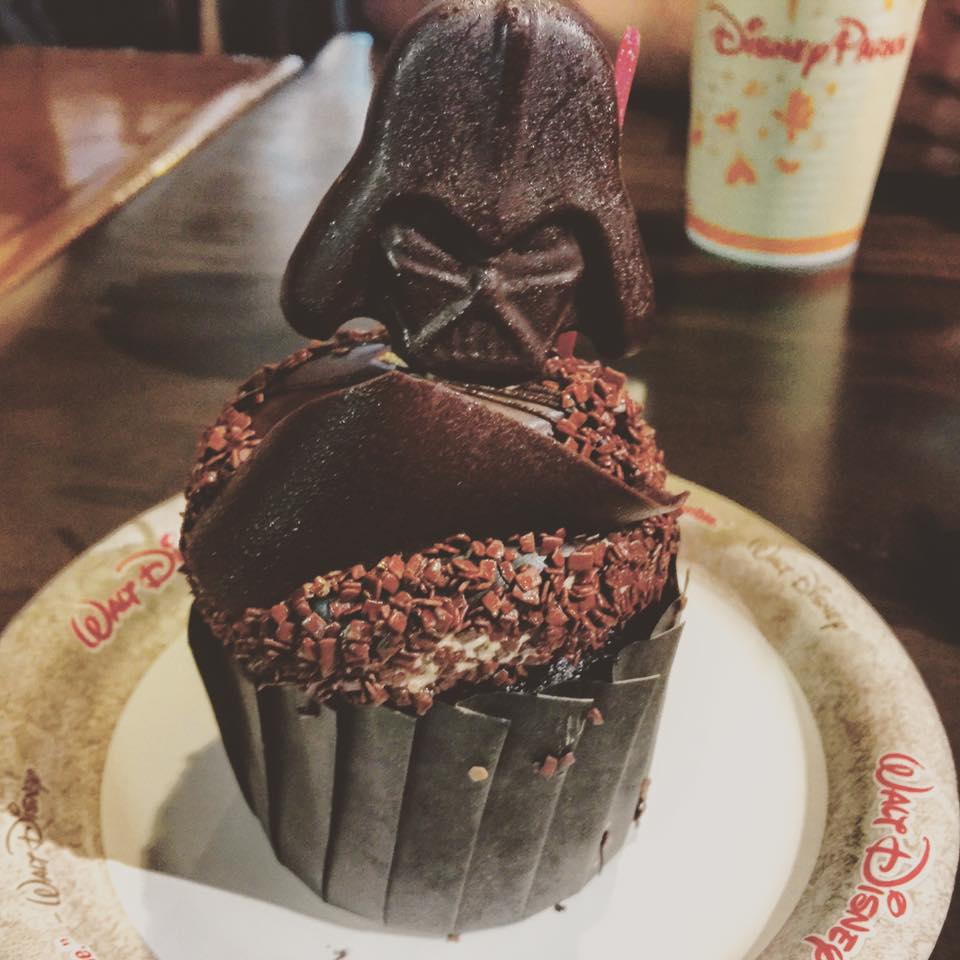 Well, we're finally to Monday, and it was my birthday. Yes, I got to celebrate the full weekend, but the day was here. I knew what the plans were this time though, no surprises! We went over to Trails End at the Ft. Wilderness Campground for breakfast. Trails End is one of our favorites at Disney, plus it's cheaper than most and you can use your AP discount! Breakfast was good as usual, and I got a birthday strawberry shortcake from our server. The Cast Member checking people in actually follows TMSM, so I got to talk to her for a few, and of course thank her for reading. I love being able to meet our readers, it's awesome. After breakfast, we went to the Magic Kingdom, I got to wear my birthday button which is always fun. After we got inside, I started to not feel so well, so Scott insisted we go over to first aid to make sure I was ok. I'm telling you, they do a great job at Disney's first aid stations. The nurse who took care of me was so nice, she kept me back there till I was better, and I was able to go about my day. I was thankful for that. So, once I was back at it, we went to the Haunted Mansion, did some browsing, watched the parade again, and had a citrus swirl. Truth be told, I wasn't feeling 100%, I think I was just run down from being on the go, and caught a cold or some sort of bug. I stuck it out for as long as I could so the boys wouldn't worry, then we headed out later in the afternoon. The boat ride back to the campground was beautiful, we grabbed some food and went home. All in all, it was a great birthday weekend, and I'm truly blessed for the family and friends that I have who helped make it that way.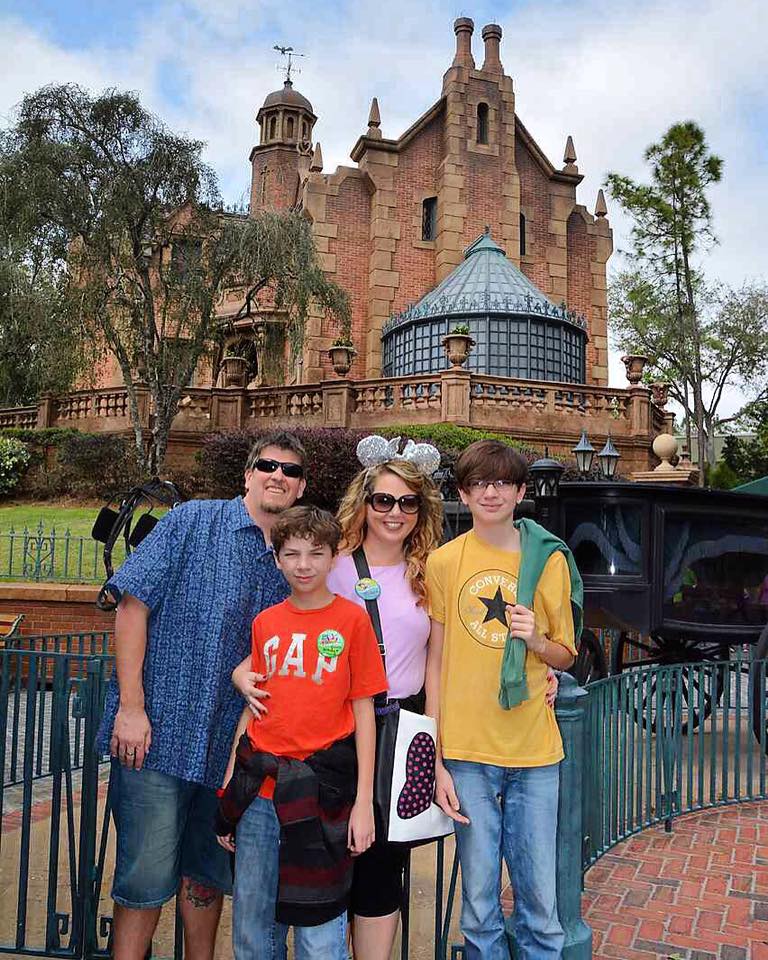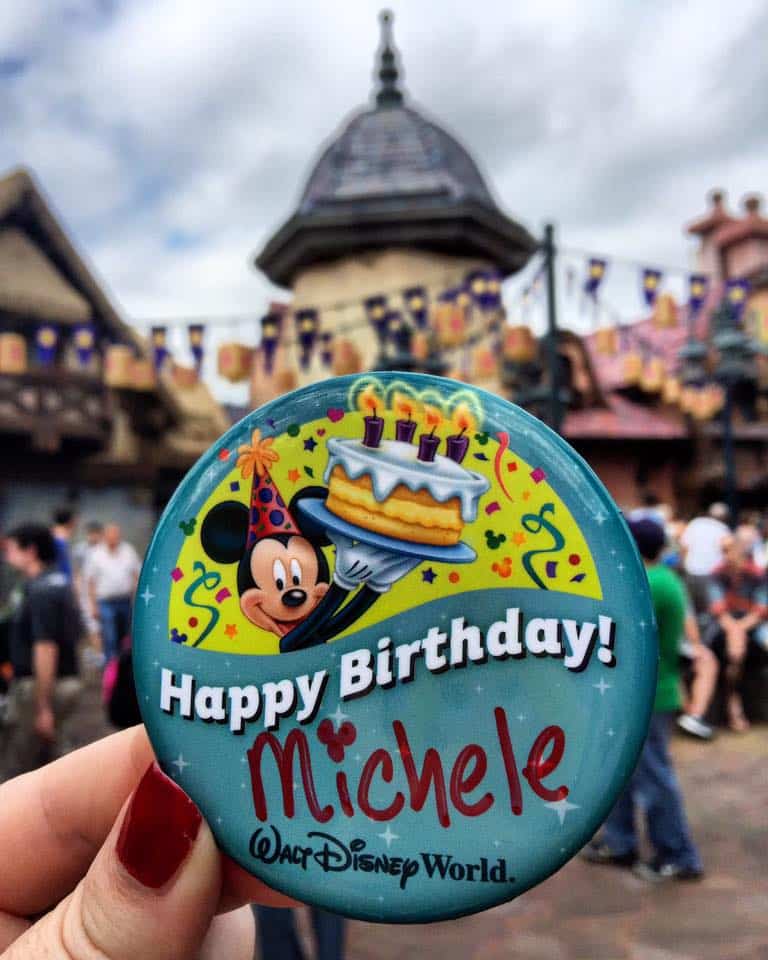 Valentine's Day, I was still sick, so we stayed home, which was fine. Sometimes we need to listen to what our bodies are trying to tell us, and mine was saying SLOW DOWN. So I listened. Still not feeling well, but I need to get better for the weekend. There is always something going on, so I hate being down for the count. But you know me, you can't keep me down for long, and next week when we talk, I will have more to tell you about! Thank you all so much for keeping up with us every week. Also, a special thank you to everyone who sent me birthday messages, I read each one, and appreciate the sentiments from the bottom of my heart. Love you all! Till next week, wishing you lots of hugs, blessings and pixie dust! See ya real soon! ~M