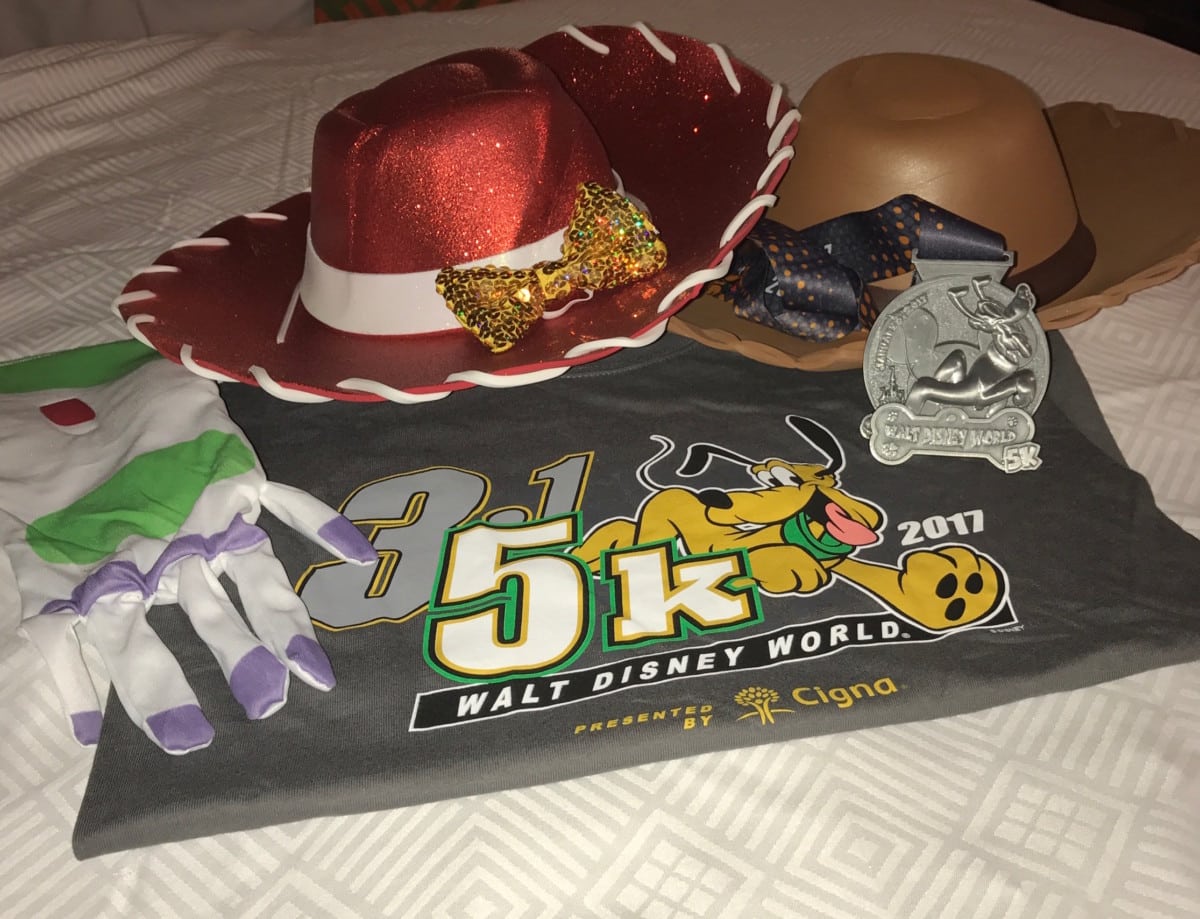 By TMSM Racing Disney Guest Blogger Catie Neal
So I recently completed what would have been my 4th official 48.6 miles at WDW – aka, the Dopey Challenge. However, Mother Nature had a few other ideas in mind and we ended the weekend with completing 35.5 miles instead! Yet, my mom, brother and I chose to make the best of the entire situation. So here is how the entire memorable weekend went down!
We arrived to Disney on Wednesday, January 4th and went straight to the expo. With this being my 5th Marathon Weekend Expo in a row, I was completely taken aback by how outrageously crowded the expo was. I was used to parking what feels like forever and a year away (but hey – you're there to run, what are a few extra steps in the process?) but what completely amazed me was the LINE to ENTER the expo!
My mom, brother, and I headed straight into the Field House to pick up our race packets and shirts. As you may know by now, runDisney requires a photo to be taken of all challenge athletes at the expo. So we got our lovely mug shots taken with our bibs and then collected our Dopey Challenge shirts. I was pretty pleased with the shirts this year. They were fun colors and the design was really cool. It had both the race name (i.e. 5k, 10k, half, marathon, etc.) on it as well as the mile distance (3.1, 6.2, 13.1, etc.). All race shirts also have the park or parks that you run through down the sleeve. I always find that a pretty cool design feature of the shirts on this weekend. And since the weather was predicted to drop considerably in temperature throughout the weekend, the fact that they are long-sleeved t-shirts was a HUGE positive!
Next, my brother and I split up from our mom to go pick up our race retreat wrist bands. At this point, the line to enter the expo was backed up to the soccer fields, so Mom agreed to get in line to wait that out while we chased down where the race retreat booth was located. Well, it took Ross and I a long time to track it down, in fact we actually had walked past it 3 times before we even realized it. We also asked 4 different volunteers and none could seem to find it with us until the 5th volunteer finally got us turned in the right direction. Unbeknownst to us, during the amount of time we were hunting down these wristbands, the expo line was actually moving extremely fast and our mother was almost up to the door. So Ross and I took off at a brisk pace to catch back up to Mom to enter into the Jostens Center.
We stopped by some of our favorite vendors as we made our way back to the runDisney Official Merchandise Store. By the time we entered in there, (only about 2 hours after the expo had opened) we found quite a bit of the Dopey merchandise had already been picked over, yet we were able to obtain some stuff for Ross since this was going to be his first Dopey Challenge. We wandered through the expo for a bit collecting the last little odds and ends that we knew we needed to pick up to complete our outfits. After this, we headed back to our hotel, checked in, and then headed to Magic Kingdom to celebrate the kick off of Marathon Weekend. We had a reservation at one of our favorite places to carb load – Tony's Town Square Restaurant. After dinner we headed back to the hotel to prep for our 5k.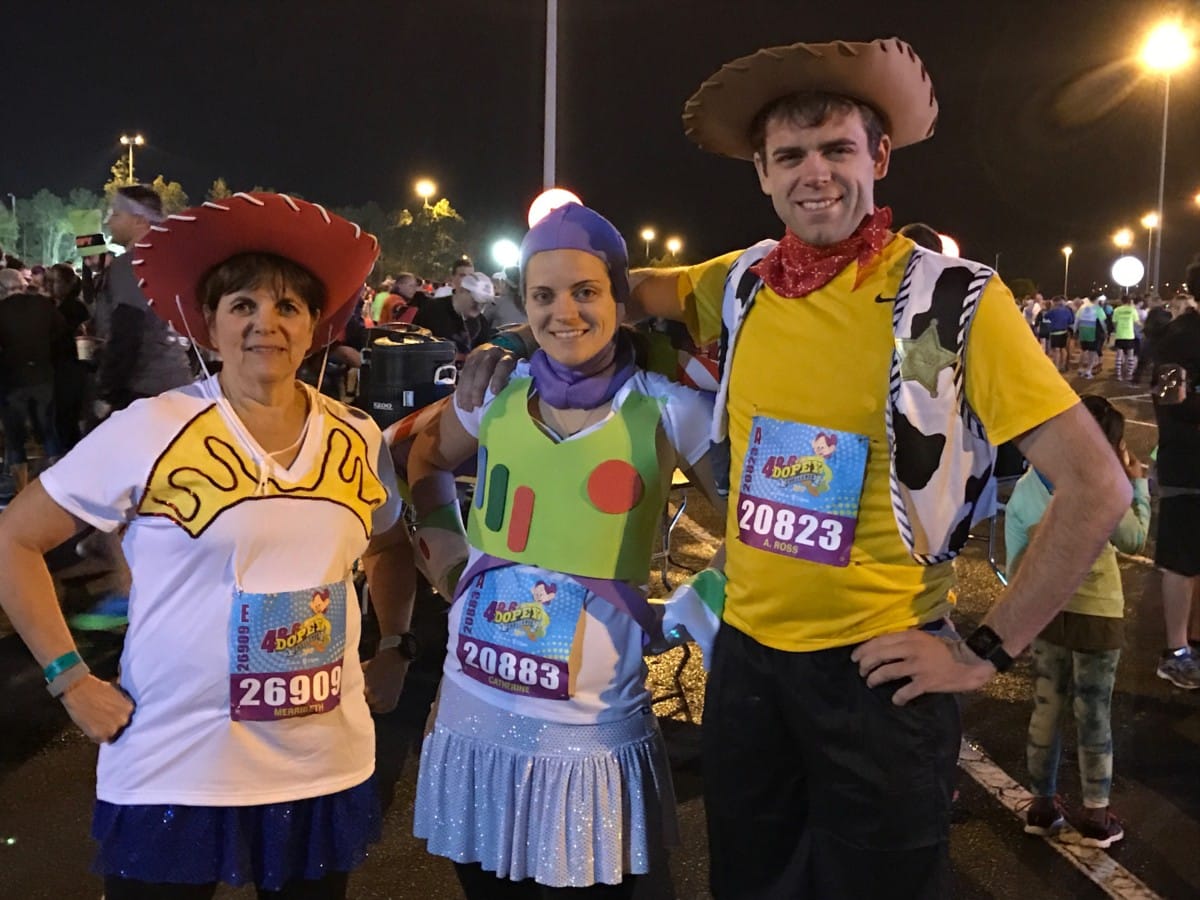 Day 2 of marathon weekend started our running events. First up, Pluto's 5K. Now, in my world, no runDisney event is complete without a fabulous costume. Mom and I typically start planning out costumes a few weeks out; however, since we had run Wine & Dine recently and then had Christmas, we ended up throwing together some costumes pretty last minute. As in, we were finishing up 5K costumes the night before. Yet, I think they turned out pretty fantastic. Since we were a group of 3 – we chose costumes that would be fun for a group of 3. For the 5K, we chose some pretty iconic Pixar characters – Buzz, Woody & Jessie.
Our alarms went off around 4 am and we got up to get ready for the race that started at 6 am. We got in costume, grabbed a quick snack and some water from our hotel room and then piled into our rental car to head to the start line. Side bar – we typically take race transportation provided by runDisney for the larger events, but we have found that for the 5K and the 10K it isn't unreasonable for us to drive ourselves to the start line since the road closures don't typically affect the overall traffic pattern of WDW. Once we arrive at the start village, Mom, Ross, and I chased down a runDisney photographer to grab a quick picture of us. We also then had our ritual pre-race FaceTime with our Dad who stayed home. (Especially during this weekend, we have found it really isn't fun for a non-runner to be there. However, Dad is an awesome cheerleader and fan so he likes to take part by "being there" via technology!) We had our quick potty break then headed into our corral. Since the 5K is always advertised as being a "fun run" I really enjoy getting to run that race with my mom. Therefore, Ross and I moved back to Mom's corral to run the race with her.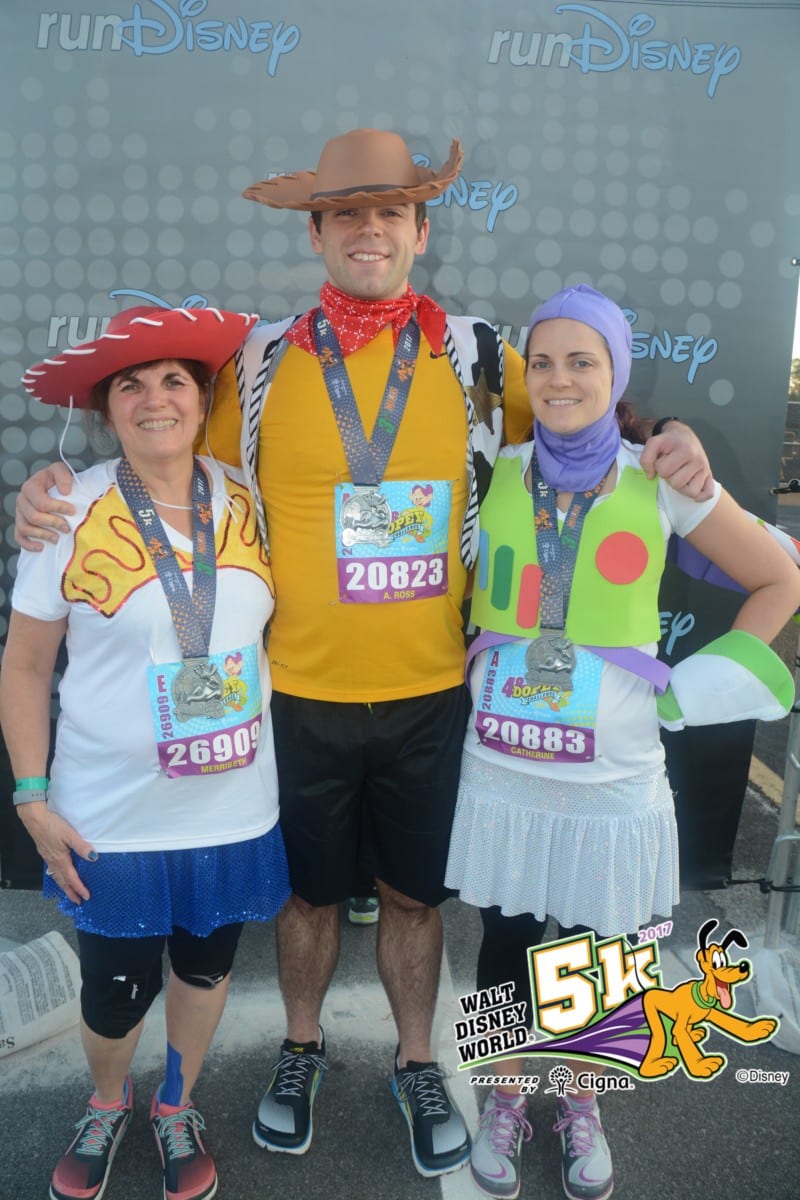 So this weekend started a new plan by runDisney to get runners out of the corrals in a quicker, more efficient manner. They still had everyone corralled by pace, but they then separated each corral into smaller "waves" that would then break off and start in 2 minute increments. I did notice it got runners out of the staging area faster, but there was one HUGE drawback. There were only fireworks at the start to the A corral. It was such a bummer to me! I understand that it would be seriously unrealistic to have fireworks for each wave, but they still could have had fireworks for each larger corral. It actually made it pretty difficult to figure out where we were in the corral process without the fireworks. When I run in a race in a corral separate from my mom, I use the fireworks to figure out when she has started. I'm hoping that runDisney will try to figure out a way to get the fireworks added back on to each large corral. People pay a lot of money to come run their first 5K at Disney and get the magical experience and the lack of fireworks just made it feel kind of "meh."
After we got our "Runners, Set, Go!" for our wave, Mom, Ross and I took off with thousands of our friends through the usual EPCOT 5K course. The first mile is still rather bland with only 1 character stop, but inside EPCOT they did a great job of having out characters. And I was really pleased that the characters they had out coordinated with the country that they were in. There were Vikings outside of Norway, Minnie was dressed in her Italian finest in Italy, Donald was dressed in his Canadian gear outside of Canada. Goofy was hanging out in Future World in a space suit. So huge props to runDisney for changing up the character experience – but it still doesn't make up for the lack of fireworks!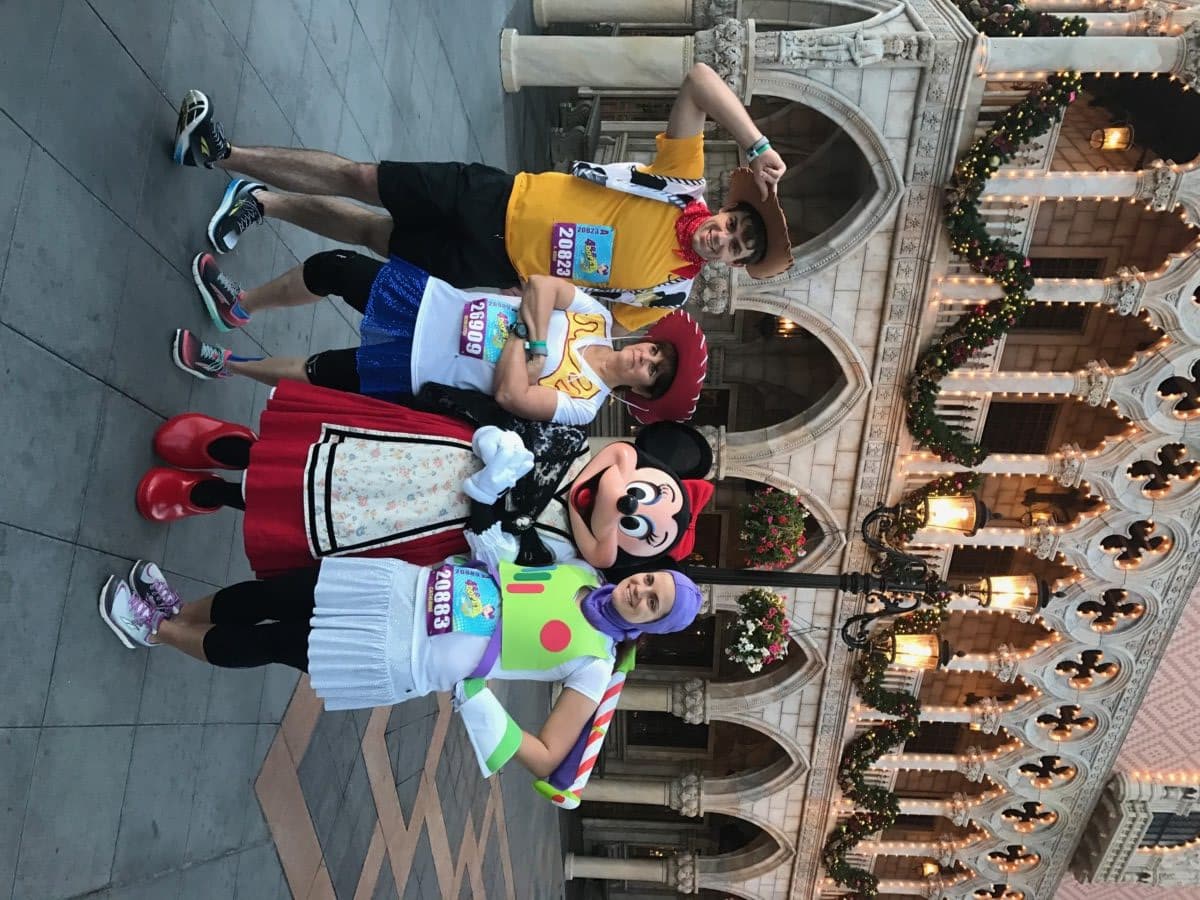 The lines were incredibly long for characters this year, so we only stopped for a professional picture with Italian Minnie, but we still had a blast. We got a lot of shout outs for our cute costumes! We looped through World Showcase and Future World and exited EPCOT by Spaceship Earth and headed out to the finish line. We crossed the line and got our new bling. Here is another area where runDisney has really upped their game. The 5K medals are now actually metal! I find this a big thing because it really makes people feel accomplished when they get out there and our rewarded with a medal for their hard work. For many, walking that 5K course would have been impossible maybe months before, so having something in their hands to signify all that hard work is just awesome!
After we crossed the finish line, we had to book it back to our car and head to our breakfast reservation at O'hana. And yes, we went there in costume and with our medals on. We did remove our bibs prior to breakfast just to make sure they would still be intact for the race the next day. We then headed off to go explore in WDW and prep for the next day – the 10K.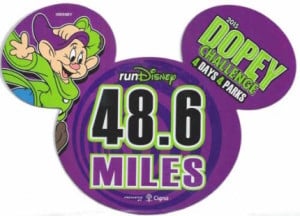 TMSM is very excited to publish the "Racing Disney" runDisney series by Addie Clark and Catie Neal. Please keep an eye out for more of their amazing and informative articles! If you missed of the articles in this series make sure you check them athttps://www.themainstreetmouse.com/tag/racing-disney/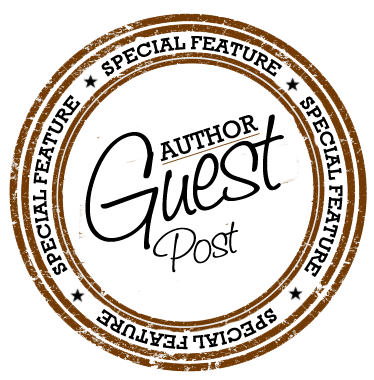 Latest posts by Guest Blog
(see all)