Remembering Carrie Fisher
On December 23rd, while having dinner, we saw the news that Carrie Fisher had suffered a heart attack while on a flight from London to Los Angeles.  She had just finished up filming for Episode VIII and was returning home.  The news was shocking to hear and instantly my mind went back to all her iconic scenes from the Star Wars Universe and praying she would be ok.  The evening continued and I found myself checking over and over on social media for updates.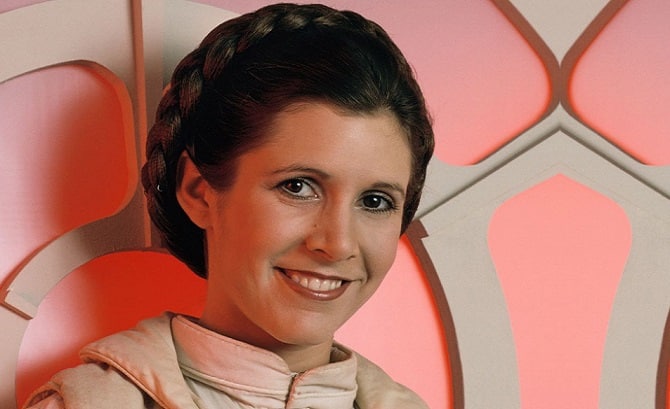 Carrie Fisher, the daughter of singer Eddie Fisher and actress Debbie Reynolds was born on October 21, 1956.   She was best known for her portrayal of Princess Leia Organa of the Star Wars franchise.  She was a feminist hero to woman everywhere.  We saw her first in the original 1977 film, giving something to the little blue and white droid, shooting at Stormtroopers that just boarded her ship and getting stunned and taken to one of the biggest villains in film history, Darth Vader.  Standing in front of Darth Vader, she stood with her head held high, not backing down and taking her place as a leader in the Rebellion.  Her trademarked cinnamon buns became a fashion accessory that were carried all through pop culture.  To this day, the Fox show Scream Queens stars Carrie's daughter Billie who wears earmuffs on the show paying homage to her mother's look in the first Star Wars film.
Everyone knows Princess Leia and her role in Star Wars,  Carrie Fisher brought life to the character George Lucas created.  When you saw Carrie Fisher, most saw her as the Princess of Star Wars.  She continued to act over the years appearing in many films such as When Harry Met Sally, The Blues Brothers and The Burbs to name just a few.  She even appeared in Kevin Smith's film, Jay and Silent Bob Strike Back playing a Nun.
Carrie Fisher's suffered from bipolar disorder and also had her addictions to cocaine and prescription medication.  She was never shy to talk about her problems.  In 1985, after months of sobriety, she accidentally overdosed on a combination of prescription medication and sleeping pills. She was rushed to the hospital, creating the turn of events that led to much of the material in her novel and screenplay, Postcards from the Edge.  By her speaking of taboo issues, she did a lot of good to help others. In 2016, Harvard College gave Fisher its Annual Outstanding Lifetime Achievement Award in Cultural Humanism, noting that "her forthright activism and outspokenness about addiction, mental illness, and agnosticism have advanced public discourse on these issues with creativity and empathy.  She became an inspiration and a voice to so many who dealt with the same issues that she did.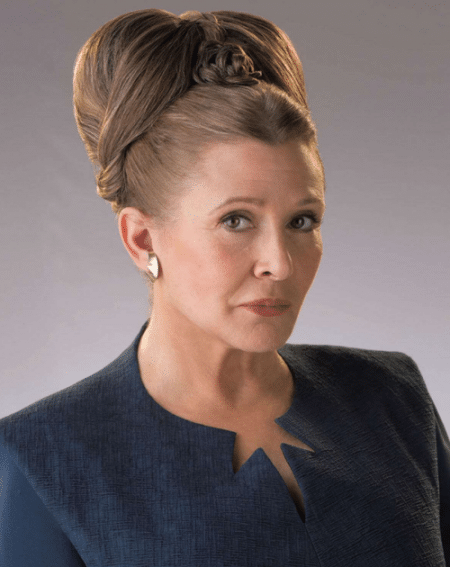 When the news of her passing broke on December 27th, I felt my eyes tearing up my heart hurting.  Being a lifelong Star Wars fan, Carrie Fisher became a part of my life.  She was such an inspiration to all, showing that just because she was Royalty or a Woman, didn't mean she couldn't do things just like anyone else.  I can't think of a Halloween that I didn't see someone dressed as her.   When it was announced that Star Wars: The Force Awakens was going to be made, I told many if Mark, Carrie and Harrison weren't in the film it wouldn't be Star Wars to me.  Carrie Fisher will forever be missed and loved by Star Wars fans.  She was the Princess of Star Wars, and an inspiration to so many.
Rest In Peace Carrie, knowing that you touched more lives than you probably ever knew.