TMSM's Adventures in Florida Living ~ Balancing Disney & Non Disney Things!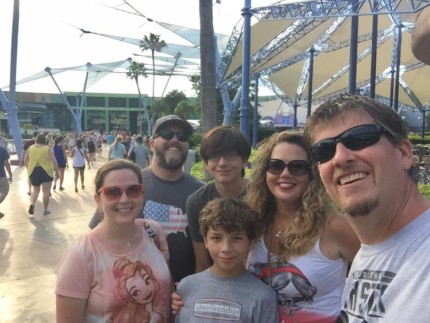 Well hello there my dear friends! Happy Wednesday to you all! It's about that time…. time to chat about what's been happening in the past week here in lovely Central Florida. Once again, things have been hectic, and I don't see that changing anytime soon, so lets jump right in!
It's so funny how sometimes in life it seems like nothing is going on. You know, like every week seems to be the same old same old? Then, other times, we get so busy that we can't keep track of what day it is or where we need to be. Lately, it seems like the latter. Busy, busy, busy. Busy is good though, right? A couple of weeks ago, I told you about us getting away for the weekend, visiting the Sheraton Vistana Resort by Disney Springs. Well, they had us out to their other local property, the Sheraton Vistana Villages this past weekend, and it was equally as fabulous. Just like with the previous stay, we had some down time to just relax, swim, and enjoy time with the kids. We walked around the resort to get pics and see what they have to offer, and I have to say, it's really a beautiful resort. The kids had fun swimming, and I enjoyed putting my phone away again to leave work behind and just enjoy playing with the boys in the pool. I even made some "mommy" time and got myself a frozen drink in a real coconut…. I always wanted to do that.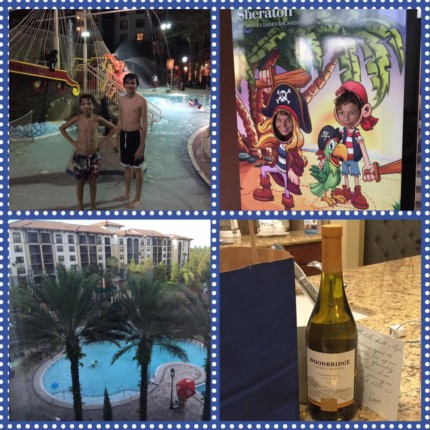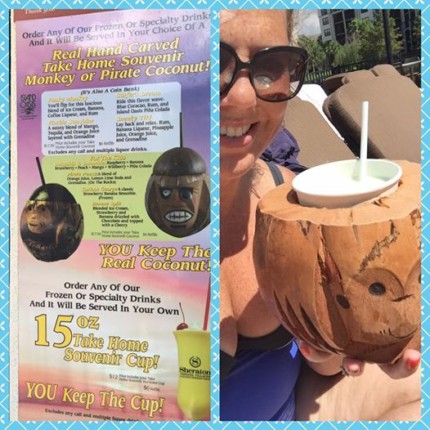 We took a break from the lovely resort, and headed to Epcot because our friend and TMSM staffer Corey was there with his wife LaKresha. The original plan was to stay at the pool and such, but when we have friends in town, we try to do what we can to see them. Oh my goodness…. I don't know if it's a Saturday thing or what, but Disney was crazy busy again! The Food and Wine festival was packed, but that's to be expected, tis the season! Corey had made it his mission to try something from each booth at the festival, so they had been at Epcot all day, and were going to head to Magic Kingdom afterwards. When we got to the car and tried heading to the MK, traffic was all backed up and rerouted. There was an accident on World Drive, and traffic was a mess, we couldn't even get to the Magic Kingdom. I had gotten some messages asking why the Magic Kingdom was so crowded, and truly I had no answer. I think because Disney does the Halloween party on Fridays, the overflow hits the park the next night. So maybe that's my answer. Regardless, it was nice to see our friends from Alabama. The next time we see them will be at the big TMSM meet up in November!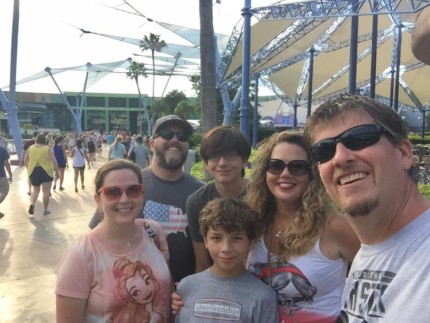 So this week is month end, aka magazine time, but we had to cover a media event yesterday at Sea World Orlando in the morning. Sea World has been really good to us since we've moved here, we're supposed to go back for their Halloween event on Saturday too. They were making announcements about upcoming events like a food festival, nighttime show, and a virtual reality addition to one of their coasters. It's still surreal to be on hand, mingling with the local news channels and various media outlets. It's pretty cool. We got to sample some goodies as a preview for their food fest that's coming in February, see some fun characters, and pet a sloth. Not a bad morning if I do say so myself. Later this week on Friday, I'm attending a WDW fan festival as a media guest, so that should be fun too. It's the De Las Puertas Festival that I wrote about earlier today. I'm hoping to see some Main Streeters there, it's going to be a fun time!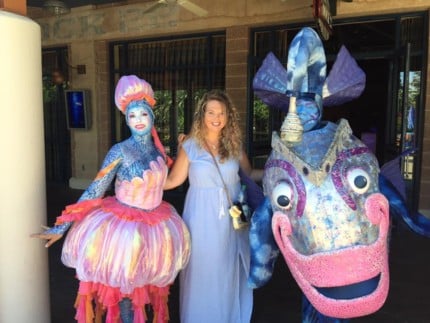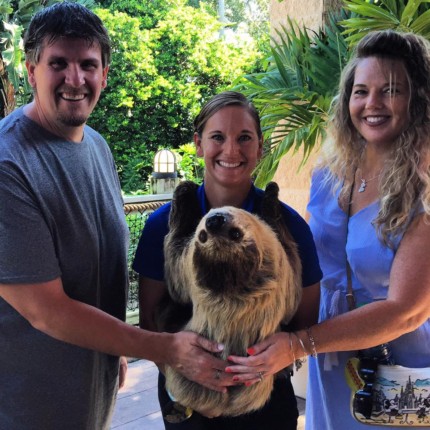 Whew…. what a week it's been! This weekend is the 45th birthday of the Magic Kingdom so we'll be heading there on Saturday evening for coverage so stay tuned! That's it for now… but that's a lot! As always, thank you all so very much for keeping up with us the way that you do! Until next Wednesday, sending you lots of hugs, blessings and pixie dust! See ya real soon! ~M
Michele Atwood is the Owner/Editor of The Main Street Mouse and it's subsidiaries and author of the book "Moving to Main Street U.S.A." Michele also contributes Disney news to the Joe Kelley Morning Show on 96.5 WDBO in Orlando. She and her family made the move from Michigan to the Orlando area to pursue their Disney dreams. Michele is a life long Disney fan, and has two sons who have followed suit, each going on their first Disney trip before their first birthday's. Part of the goal Michele has for The Main Street Mouse is not only to keep members informed, but to create somewhat of a Disney Family by relating to others through personal experiences and opinions. Also, Michele is making it a priority to share stories of inspiration and hope to other Disney Fans in an effort to share the Magic and hopefully make a difference in the lives of others.