TMSM's Adventures in Florida Living ~ Burdened With Glorious Purpose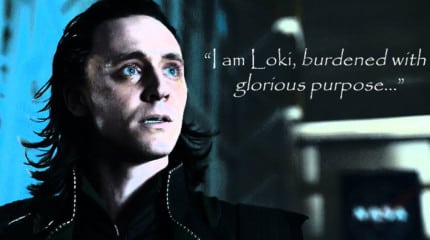 Well, well…. said in my best Maleficent voice…. it's Wednesday evening once again. We all know what that means, don't we? Yes, it's time for our weekly chat, and as always, I'm raring to go!
Oh lets see….. where do I begin? The second week of school is underway and I'm already tired. It's still SO weird, having to take the kids to school when it's still Summer for most people, especially North of here. While others are continuing to have fun, we're getting up for school runs at 6 am. Now that's not fun. It's still so crowded down here, with people getting in those last minute Disney trips. Fast Passes are few unless you prepare ahead of time, like, way ahead of time. It's been pretty rainy as well, so we've been laying low. Last Thursday we did attend the welcoming ceremony at the Magic Kingdom for Elena of Avalor. The Disney Channel was broadcasting live as well, and that's always interesting to see. It reminded me of how they do the Christmas Parade taping. Pretty cool. You can check out a clip below!

On Saturday, since the Parks looked packed, we decided to go to Universal Studios instead. That didn't pan out either, it was just as crowded there but worse. Truthfully, the past few times we've gone to Universal, it's been a bit of a bummer. Long lines, crowds, lots of wandering around aimlessly or just standing in eternal lines. I believe Disney has us spoiled with the whole Fast Pass thing. Granted, you can get a similar type of thing at Universal, but you have to pay extra for it. It's expensive. So, wandering is what we did. Oh, a worthy mention, at CityWalk the new steampunk themed restaurant, Toothsome Chocolate Emporium is almost done, it's huge too! I can't wait to check that out!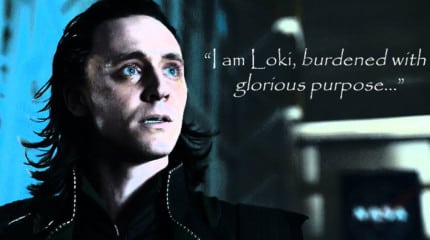 So, the partial title of this weeks blog maybe made you say "hmmm"… or maybe not. Not only is Loki my favorite character in the Avengers universe, he has one of the best lines, by saying he's "burned with glorious purpose." That line makes me think, oddly enough. I've been looking back on my own life, and seen all the ups and downs and such, and something is eating away at me. Do I have a "glorious purpose" too, and if so, what is it? Yes, we took a huge risk and moved to Florida, which I still can't believe, trust me. I feel like there is more, more I need to do or should do. Sure, moving to Florida was a big one, but I've been here two years, and like my Dad tells me, I'm on the edge of something even better. He believes that, but then again, I'm his kid. We have been trying to do more videos, make more fun Disney products for our Etsy store, and of course are always working TMSM. But what is that extra nagging feeling? I'm not 100% sure yet. What about you? Are there things you feel like you should do or WISH you could do? Well, if it's not too far fetched… who says you can't do those things? I think fear stops us sometimes, of trying to better ourselves and take chances. Sometimes we have those negative voices in our own heads telling us we're too old, tired, broke, scared, etc (you fill in the blank) to achieve those dreams we have. I say, that's not true. Just like I'm trying to find my glorious purpose, I encourage you all to do the same. Life is short, and you ARE worthy of doing the things that will make you happy. If one thing doesn't work out right, then try something else. The only competition you have is with yourself, it doesn't matter what the others are doing. Who cares! I'm sure I'm not alone in this….. and I'm going to keep pushing to figure it all out. If I can do it, so can you.
Whew, that felt GOOD to get that out! Sometimes when it's rainy or it's quiet, I get this fire inside me because I think too much, then BOOM, out comes ideas for writing. People have asked me what's the best part of having TMSM, and besides the wonderful people I've met, a lot of it is getting to make a difference somehow. Being able to share my thoughts and stories with others who really get it. You understand my Disney obsession, you have a lot of the same dreams and feelings as I do, and I'm so blessed that we get to share in those things. There is more coming, I know it….. I just thank you all for caring enough to stay on this journey with me. So my dear friends, that concludes this weeks edition of Adventures in Florida Living. Until next week…. let me leave you with something different…. be inspired, be brave, and find your inner fire. Believe that you can! Big hugs Main Streeters… see ya real soon! ~M
*Follow on Instagram for more at @themainstreetmouse @tmsmonthly @cindershella4
Michele Atwood is the Owner/Editor of The Main Street Mouse and it's subsidiaries and author of the book "Moving to Main Street U.S.A." Michele also contributes Disney news to the Joe Kelley Morning Show on 96.5 WDBO in Orlando. She and her family made the move from Michigan to the Orlando area to pursue their Disney dreams. Michele is a life long Disney fan, and has two sons who have followed suit, each going on their first Disney trip before their first birthday's. Part of the goal Michele has for The Main Street Mouse is not only to keep members informed, but to create somewhat of a Disney Family by relating to others through personal experiences and opinions. Also, Michele is making it a priority to share stories of inspiration and hope to other Disney Fans in an effort to share the Magic and hopefully make a difference in the lives of others.