Thoughts We Had While Watching Zenon: Girl of the 21st Century as an Adult (Airing Today at 1:05 PM)
This afternoon at 1:05 pm, as part of the DCOM 100th Movie Marathon, Zenon: Girl of the 21st Century will be airing on the Disney Channel. We thought many of you "90s kids" would enjoy seeing this Oh My Disney article before the show aired.~Aut
If you're a '90s kid, you know where the saying "cetus-lapetus" came from. Unless you lived under a rock major. Or if your mom didn't let you stay up that late. Lucky for me, my bedtime was right after the DCOMs, and Zenon: Girl of the 21st Century was one of my all-time favs. So in celebration of the 100th DCOM, I decided to give some commentary on my favorite while watching it as an adult. Here's what I thought:
The year in this movie is 2049, which means Zenon was born in 2036, which also means Zenon will be born in 20 years.
It's already been 17 years since the first Zenon movie came out. (I think it's time for a fourth movie.)
"Morning, Glorious" should totally be a saying. I'm definitely going to try saying this to someone tomorrow.
Oh, the fashion!

Is that a slinky in Nebula's hair?

Zenon has pink hair highlights, that means the hair color trend won't be going out of style too soon.
Why is the teacher a hologram? Where is he?
At least our computers are way more modern in 2016 than they seem to be in 2049.

Wait, did that teacher just say President Chelsea Clinton? [Rewinds] Yep. He said Chelsea Clinton.
Yep, this is totally how I feel when I tell my BFF something totally stellar.

They sure made a lot of accessories from the recycling bins. It must be like their thrift store.
The sayings never get old: My all-time crush major, lunarious, sweat minor mom, sincerely stellar.
Is she really going to go into space alone? All her friends are letting her go out into space alone? That's so not safe.
"I can handle myself, I'm 13." I didn't even have a cell phone till I was 13.
Mr. Lutz still gives me the creeps.

How was she not afraid to spy on him? He's creepy, major.
When parents say "you're grounded" in space it does not mean the same thing.

Did her parents really send her to Earth after saying they're afraid of Earth?
Nebula says "Avoid tornados, don't drink the water, and data zap me everyday." Is data zap like Snapchat?
Is the zap pad the next iPad?
Zenon sneezes a lot when she gets to earth, she must have no immune system after living in space all those years.
Was that a flying ferry boat over the water?
She's never had pizza, a burger, or fries! What a horrible childhood.
The sayings aren't as great on earth as they are in space. Macro is good, micro is bad, viral is nasty, and graphic is beautiful. Everyone knows that.
The guy that played Proto Zoa is not as cool and cute as I remember …
And where is that accent from?
Is that glitter on his eyes? It must be a space rock 'n roll thing.
"Super Nova Girl" is still such a good song. I will now be singing it all day. zoom zoom zoom make my heart go boom boom …

I think if someone played "Super Nova Girl" on the radio today it would totally be in the top 40 list.
I can't wait to watch all three Zenon's over Memorial weekend!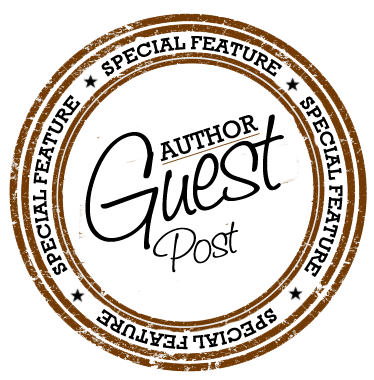 Latest posts by Guest Blog
(see all)