From Steven Miller, Merchandise Communications Manager and posted on the Disney Parks Blogs.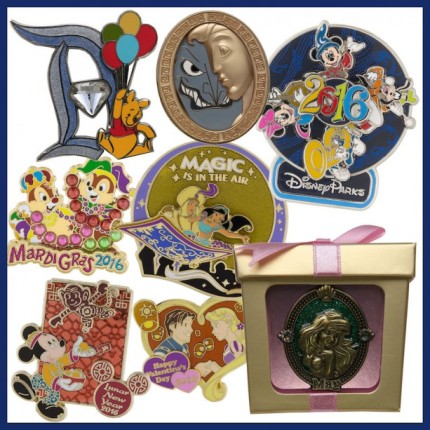 New pins to collect or trade are on their way to Disney Parks in 2016. I recently stopped by the Disney pin development office at Disney Theme Park Merchandise to get a first look at several new open edition and limited edition pins. Here are a handful of my favorites coming soon to Disneyland and Walt Disney World Resorts.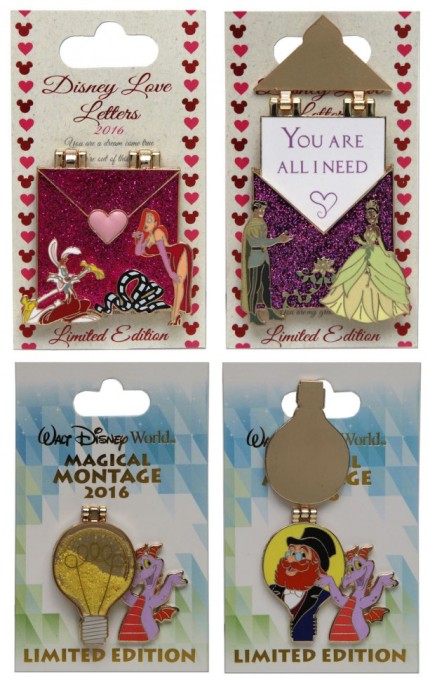 One of my favorite new pin-of-the-month collections is called "Disney Love Letters." Each limited edition pin features characters expressing warm sentiments of love. You might recall seeing two of these pins in a recent Disney Parks Blog Unboxed video. The collection will be shared between Walt Disney World and Disneyland Resorts, and each pin will have an edition size of 3,000.
The "Magical Montage 2016" collection will be released at Walt Disney World Resort. Each limited edition pin will have characters next to an icon that opens to reveal another character. A new pin will be released each month, and each pin will have an edition size of 3,000.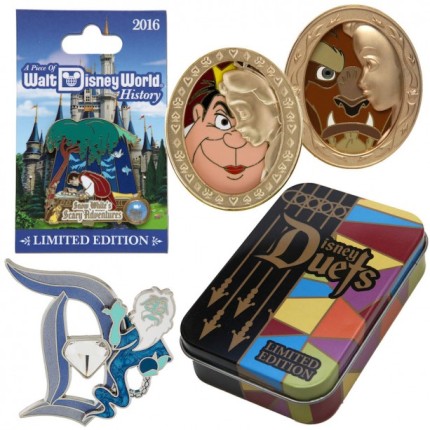 We'll continue saluting the Disneyland Diamond Celebration with more Disneyland "D" character pins. Each pin will have an edition size of 3,000 and will be released at Disneyland Resort.
I love the "Disney Duets" pin-of-the-month collection as each pin is like a work of art. The monthly series will be released in a metal box with lid.
The popular Piece of Disney History will return to both Disneyland and Walt Disney World Resorts in 2016. Each pin in this collection contains a piece of a Disney Park attraction, show or icon.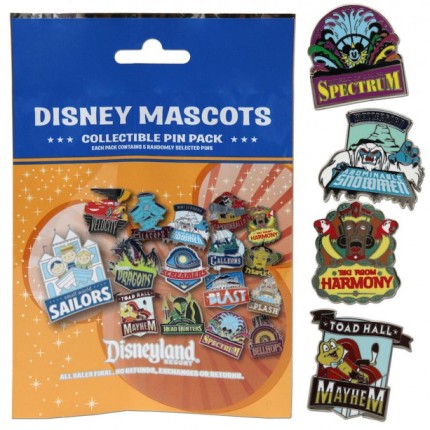 There will also be two mystery pin sets inspired by artwork from March Magic 2015. You may recall we offered t-shirts online with these designs last spring. Now, guests will be able to trade for their favorite teams with these mystery sets containing 16-pins each. Pictured above are some of the teams from the Disneyland Resort collection.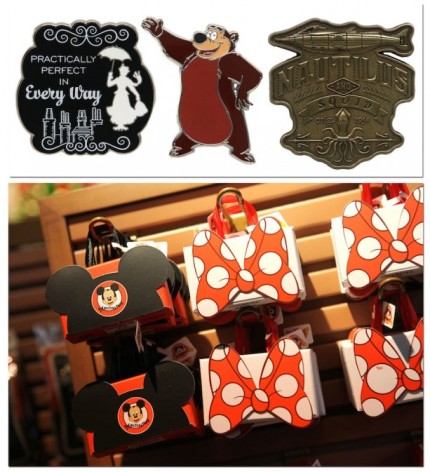 Finally, we'll have several new open edition pins released throughout the year. I was delighted to see Humphrey the Bear and a pin inspired by Walt Disney's "20,000 Leagues Under the Sea." These pins and others make great gifts which can be presented in two unique pin gift boxes currently available at Disney Parks.
Stay tuned for additional looks at new and upcoming pins this year on the Disney Parks Blog.
Happy Trading!