Do It Yourself Disneyland 60th Minnie Ears
Do It Yourself Disneyland 60th Minnie Ears by Shauna Jackson    
You can use these directions to make regular Minnie ears too!!
Items needed:

Scissors
Thread (In the color of fabric you are using)
Sewing needles (I had to hand sew because the material I used has sparkly dots all over it and kept gumming up the sewing machine needle)
Sewing machine (If you choose to sew it by machine and not hand)
Material (Any material you want. I used dark Royal blue for ears, Silver and light blue for bows)
Quilt batting
Bottle caps and bottle cap covers
Headband
Material I used ( bought at Walmart):
Ears: Fold the ear material inside out and in half and trace ear pattern onto fabric and then cut. Sew around dotted line ( around sides and top of ear leaving bottom unsewn. After sewn, turn fabric inside out so stitches are on the inside now. Stuff ear with quilt batting that is flat. I stuffed it to desired thickness at about 1 ¾ ".  After ear is stuffed, sew along bottom. Fold bottom in about 1/4" and then hot glue  bottom of the 1/4" fold and place on head band.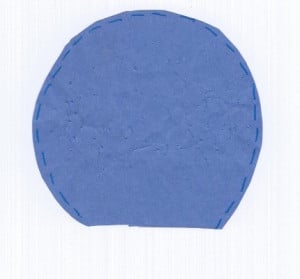 When done, ears should look like this
Next take the material you are using for the big bow and fold it in half inside out. Trace biggest rectangle on Silver material ( Or whichever color you want your biggest bow to be).  Sew around 3 sides and flip inside out so your sewing edge is now inside. Stuff bow to desired thickness and sew bottom up.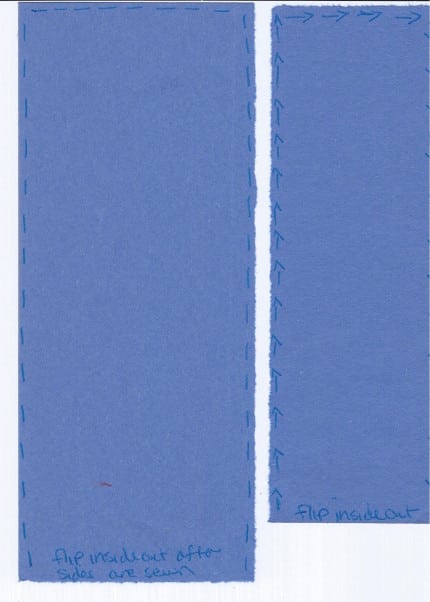 Next take second material for smaller bow fold in half inside out and trace smaller rectangle onto material. Sew up three edges and turn inside out. I did not stuff the small rectangle for the big rectangle already had enough stuffing. If you desire you can stuff smaller rectangle  too. Sew up bottom edge and place small rectangle on top of big rectangle and tie thread or twine around the middle.
Place bow evenly between the two Minnie ears and glue bottom edge first, then glue big rectangle edge to each Minnie ear.
You can put anything in the middle of your bow , I did bottle caps with clear plastic tops ( You can buy them at craft stores or online)
I then copied and saved a Disneyland 60th Picture from online and shrunk it down to 1"
Placed picture inside the bottle cap ( my plastic bottle cap tops are adhesive on bottom side) and then glued bottom of picture to bottle cap and then glued bottle cap to middle of bow.  It's really simple to make your own minnie ears for Disneyland's 60th.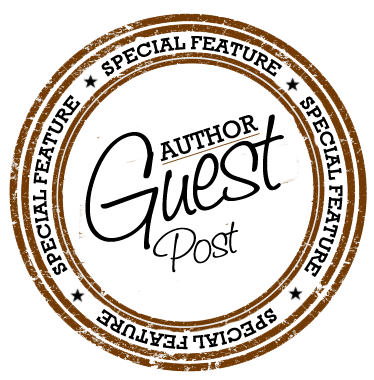 Latest posts by Guest Blog
(see all)