Mystery Solved: Remembering Wes Craven's Wonderful World of Color Episode
From the Disney Insider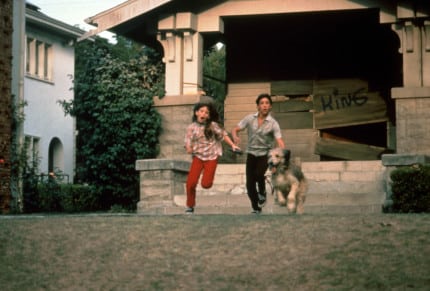 On Sunday night, the world lost of Wes Craven, one of the premiere genre filmmakers of the past half-decade. And while he had a reputation for more outwardly scary material, he also had a softer side, evident in the gentle, PG-rated true-life musical drama Music of the Heart (which netted Meryl Streep an Oscar nomination) and maybe, most surprising of all, a charmingly goofy episode of Walt Disney's Wonderful World of Color called "Casebusters."
The sunny 44-minute mystery, in the spirit of Edward Stratemeyer's Hardy Boys, aired on May 25, 1986, the same night as global concert phenomenon Live Aid (watched by 30,000,000 people worldwide) and the start of the Hands Across America campaign (where willing strangers were linked, arm-in-arm, from Los Angeles to New York), so "Casebusters" certainly had some hefty competition as it aired. But it's widely available on a number of streaming services and certainly worth a watch, especially if you want to bask in the craftsmanship and artistry of Craven and also want to sleep tonight.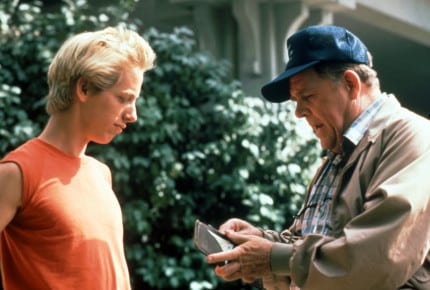 In some ways, "Casebusters" is an anomaly in Craven's oeuvre; it's squeaky clean, brightly lit, and features no fewer than two chase sequences scored by cheery pop songs. The mini-movie's central narrative, about a kindly private eye (Pat Hingle, who most will remember as Commissioner Gordon from the Michael Keaton Batman movies) whose grandkids Jamie and Allie come to visit and end up uncovering a much larger case (it involves a counterfeit money ring), is pretty standard. But Craven manages to actually craft a few memorably suspenseful set pieces, notably when the kids are investigating a spooky old house that looks an awful lot like the central location of a later Wes Craven film. And you can tell that Craven gets a kick out of working with young actors, something that he perfected on his breakout film, released just two years before "Casebusters," and would later exhibit in other films. Craven was a tweedy intellectual and had a professorial air about him and you could tell that he knew, on a basic psychological level, what was so important about the intersection of spooky stories and adolescence.
"Casebusters," with its truncated running time and zippy illustrated title sequence (set to Hall & Oates' immortal "Private Eyes"), feels like a backdoor pilot to a series that never happened. Not that the "Casebusters" case was actually closed. In 1995, a series of "Casebusters"-affiliated novels were first released, in conjunction with Disney Adventures magazine. (Disney Adventures was a small, TV Guide-sized entertainment and education magazine published ten times a year.) The book series, with subtitles like "Check in to Danger" and "Secret of the Time Capsule," had a more supernatural slant and featured a different set of heroes (brothers Sean And Brian, perhaps as a more explicit nod to the Hardy Boys). But the spirit of the book franchise, which ran for a dozen books and finished in 1997, seems to be impossibly linked to what Craven created on a sleepy Sunday night a decade earlier.
So while Craven might have been known for his more outwardly intense films, it would be a shame to overlook "Casebusters," a charming oddity that is very much worth seeking out (we found it on iTunes, YouTube and Amazon Prime). "Casebusters" is slight but lovable, with few of the Craven hallmarks, and it managed to make us smile on this otherwise sad day.