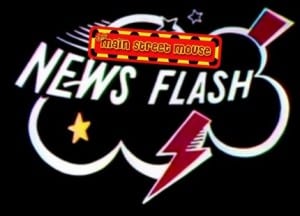 The premiere edition of our new magazine, The Main Street Monthly, came out with a bang and was very well received by our readers. We are so happy with all the positive feedback, and we truly thank you all for the support. That being said, our next edition of the magazine comes out on August 1st. Inside, we will again have a huge amount of magical information, as well as gorgeous photos perfect for any Disney fan to browse through. We're also appealing to our West Coast readers with info on Disneyland this month, so there's something for everyone!
The introductory offer of 99 cents goes through this Friday, so there's still time to take advantage of the reduced rate! We wanted to put our magazine out at a price that's affordable for everyone! Thanks again for the support, we can't wait to show you what's next! You can get your subscription at www.themainstreetmonthly.com/store!

Special thanks to our writers and contributors, including Mad About the Mouse and Disney Image Makers!