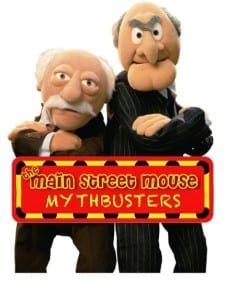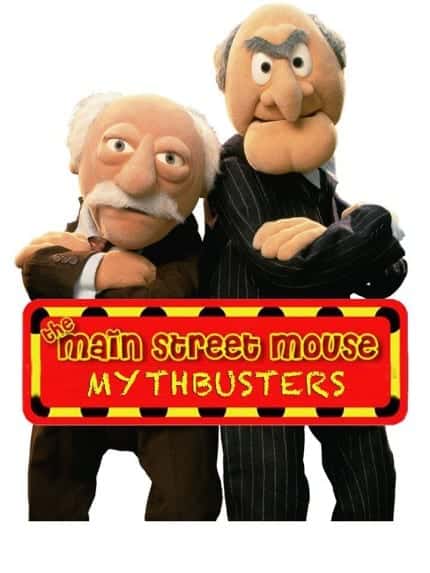 The goal of this blog series is to factually prove or disprove rumors, myths and misconceptions in the Disney-verse. Usually we only tackle two myths on Monday's with a lot of facts, but tonight we are going to tackle a few myths that are easy to prove or disprove.

Dying Girl Sings WDW's Wishes Song
"Star light, star bright,  first star I see tonight.  I wish I may, I wish I might, have the wish, I wish tonight. We'll make a wish, and do as dreamers do, and all our wishes, will come true." The "Wishes" song is one of those songs most of us Disney fans know, but don't even realize we know. The voice of the little girl who sings the main intro gets us all right in the Disney Cry-zone. The myth in question states that the girl who sings that part was actually a young lady who was sick and dying, and her last wish was to be a part of Disney forever. So of course Disney granted her wish, took her into a recording studio, and let her sing the opening to Wishes… It doesn't help that the several instances of this myth I could find online start with "A CM told me"…..

The thing is child's part of "Wishes" is sung by Charity Farris. The young Ms. Farris is actually an accomplished singer who also sang "Ain't No Mountain High Enough" on "Pop 4 Kids: Stop in the Name of Love" and "All Star" on "Pop 4 Kid:Get This Party Started!" It also seems she is very much alive.  Making this myth busted. (Special thanks to Nation Member Stacey Gumaer Wenzel for providing a photo of her Wishes Soundtrack liner for us!)
Let The Wind Blow, We Took The Castle Down Anyway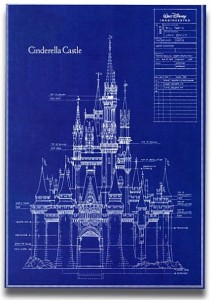 Cinderella's Castle at Disney World is designed to be able to be broken down in the event of a hurricane. Wait.. WHAT? Yes my friends this urban myth actually exists, and it is in fact busted. The castle was built to easily withstand 110 mile per hour winds, and has a steel-braced frame, it doesn't COME apart for easy storage or weather protection. That frame is reinforced with 10-inch thick concrete. That by the way is just her "innards" she then is decorated with fiber-reinforced gypsum plaster and fiberglass. Let's not forget the plumbing, power lines etc. that run through the castle because of the restaurant and boutique and suite in it. In 2004 Hurricane Frances  and Hurricane Charley caused the park to close, but the castle wasn't taken down.  So while this is a unique myth, we aren't sure why people even repeat it.
No Really TMSM Is What?
Being a part of the Disney community sometimes TMSM gets thrown into the myth and urban rumor chaos that can be the Disney rumor mill, and we see both sides of that chaos. The first side is when we have people come to us with rumors. A big one last year was the new Mine Ride would open on April 15, which by the way came and went and the ride didn't open until May. A recent rumor brought to us? Carsland was coming to Hollywood Studios and per an Imagineer the official announcement and press release would be made in 7-10 days, even though said Imagineer was under a confidentiality agreement and it wasn't technically his or her place to tell a park guest it was ok to babble said news all over social media. We were told that one in late May. By my math we are WELL past 7-10 days, we are at  almost 60 days past that at this point and yet still no announcement.
The other side of that rumor game is where we BECOME the rumor. The latest rumors about TMSM? Well there are two..
The first is that one of our TMSMonthly writers funded the the new magazine from their own pocket.  Now though the writer in question is a wonderful person who did a TON of work on the July edition, this is just not correct. The second is that TMSM is starting a travel agency. This my friends is also NOT true. We have a very small staff (many with other full time jobs, social, and personal obligations etc.) and TMSM has three websites and now a monthly e-magazine. Each site puts out 4-8 blogs a day, the over 100 page magazine comes out monthly, and all four of those projects come with social media accounts that require the staff to generate content for them on a daily basis. That being said, we just don't have the energy to even consider taking on another major project. Also, to be honest with you we just don't have any interest in opening a Travel Agency. So while TMSM loves helping provide you with information ABOUT your Disney Vacation, we won't be booking it for you anytime soon.

If you have missed any of our other TMSM Mythbuster articles and would like to catch up on what Disney Urban Myths are Busted, Plausible and Confirmed feel free to catch up by visiting our MythBusters archive.