From our friend Steven Miller, Merchandise Communications Manager and posted on the Disney Parks Blog.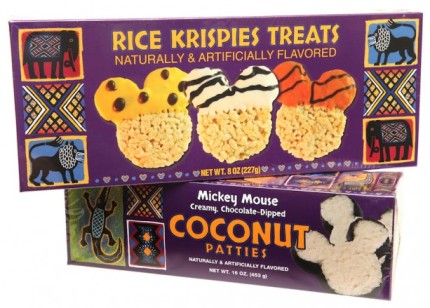 I'm excited to give you a first look at delicious treats coming to a new shopping experience in Disney's Animal Kingdom called Zuri's Sweets Shop. This location will be found at Harambe Market starting June 17. I caught up with Patrice Guy, a merchandiser at Disney Theme Park Merchandise, to learn what guests can expect.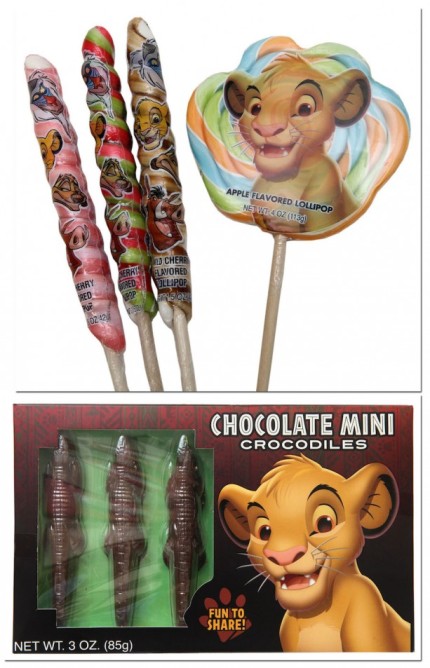 "We have created approximately 80 new items that range from decorative candy apples to uniquely flavored chocolate bars to delicious popcorn," explained Patrice. "With Zuri's Sweets Shop, we wanted to offer highly-themed goods inspired by the sights, sounds and flavors of Africa. Many of the items will be unique to this location making them delicious gifts for loved ones, or something special to enjoy during a visit to the park."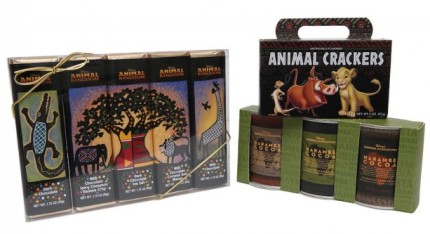 Guests will find three distinct art programs for these new treats. The first program uses characters from Disney's "The Lion King" including Simba, Timon, and Pumbaa. Guests will find a lollipop shaped like Simba's paw, animal crackers, and, my favorite, chocolate mini crocodiles.
Colorful patterns and whimsical animals inspired the second art program. Items will include Rice Krispies treats with nods to the animal world, or Mickey Mouse-shaped creamy, chocolate-dipped coconut patties. The five chocolate bar set includes flavors such as milk chocolate with spicy cinnamon and banana chip.

Patrice let me try African Spice popcorn that has a hint of cardamom. It was fantastic (she had to take the bag away from me).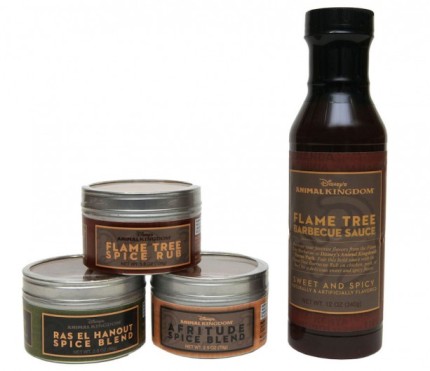 Finally, the location will offer African spice rubs and a gourmet cocoa set. The item I can't wait to use is a bottle of Flame Tree Barbeque sauce at home! Patrice worked with chefs from Disney's Animal Kingdom in order to correctly capture the sweet and spicy flavor.
Stay tuned for additional looks inside the shop in the coming weeks.