Sixty Years of Innovation: New Fantasyland at Disneyland Park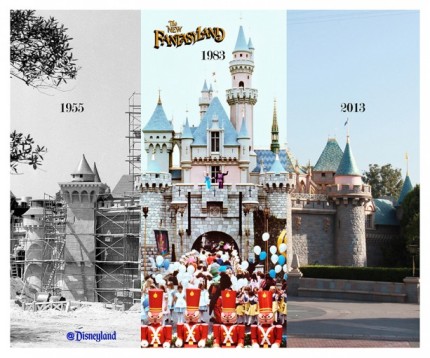 From our friend, Erin Glover, Social Media Director, Disneyland Resort and posted on the Disney Parks Blog.
Disney Parks are more than exciting attractions and dazzling spectaculars. Walking into a place like Fantasyland, for example, is like walking into another world. As each of our guests are reminded, "Here you leave today and enter the world of yesterday, tomorrow and fantasy." Let's go back to the year 1983 to discover how the fantasy of Fantasyland was enriched here at Disneyland park.

Walt Disney's favorite land, Fantasyland was envisioned as a fairy tale village beyond the walls of Sleeping Beauty Castle. Unfortunately, as the opening of Disneyland drew near, unforeseen budget overages caused the team to scale back on the design of Fantasyland. So the land became a medieval fair, with banners and flags decorating the entrances to Snow White's Adventures, Peter Pan's Flight and Mr. Toad's Wild Ride.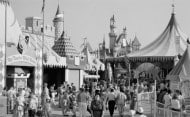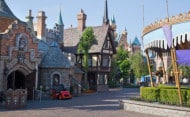 Nearly thirty years later, the time had finally come to transform Fantasyland into that timeless land of enchantment that Walt had dreamed of. "The New Fantasyland" opened at Disneyland on May 25, 1983. The architecture and facade of each attraction became an extension of the stories that lie within. Guests now enter Peter Pan's Flight through a medieval English clock tower or visit a country manor called Toad Hall, home to Mr. Toad's Wild Ride. On the west side of Fantasyland, you have the feeling of being immersed in a Bavarian or Alpine village, bringing you into the worlds of Snow White and Pinocchio. Next door at Pinocchio's Daring Journey, the attraction's facade features half-timbered architecture and carved wood balconies, resembling the house in which Pinocchio, the wooden puppet made of pine, became a real boy.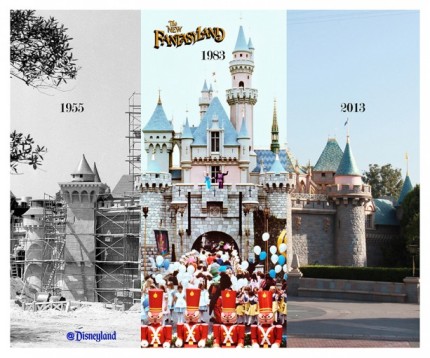 "The New Fantasyland" elevated the storytelling of the entire area, combining architecture, horticulture and other details to create an immersive, fairy tale environment and became an example of what Walt Disney Imagineering often refers to as "place making" – the design and creation of a land that transports the guest to a different place and time, truly immersing them in the story and fantasy of the land.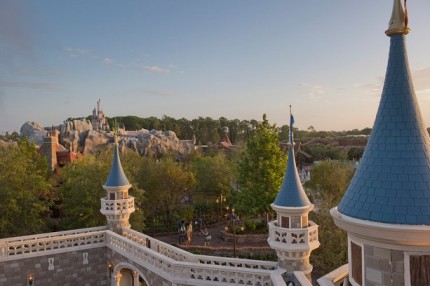 And nearly 30 years after "The New Fantasyland" at Disneyland park, this immersive storytelling was brought to another level with New Fantasyland at Magic Kingdom park. The largest expansion in the park's history, New Fantasyland welcomes guests to step into the stories of "Snow White and the Seven Dwarfs," "Beauty and the Beast," "The Little Mermaid" and "Dumbo." It is a shining example of how Disney Parks continue the legacy of innovative, immersive storytelling that was established with the opening of Disneyland park in 1955 and carried on with "The New Fantasyland" in 1983 and beyond.
Co-Owner / Webmaster / Business Relations / PT Writer
As co-owner and co-creator of The Main Street Mouse. Working in a technical support position for 18 years, it was time for a change. As the Webmaster and Project Planner, I spend most of my time researching everything from the latest Disney News, technology advances and of course keeping up on all the Marvel news that comes out. I never considered myself a writer but I've come to like blogging and sharing news with all. I feel blessed everyday that I get to spend my days working with my best friend and love of my life while we continue to grow and expand what started as a hobby all those years ago.