Would You Like A Beautifully Disney Prize Pack? Click below to enter!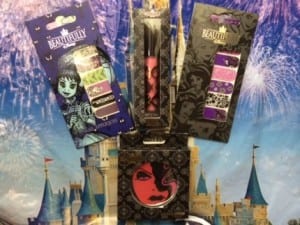 Hey Main Streeters! We recently told you that Disney has stopped making their Beautifully Disney line of cosmetics, and a lot of our readers were a little disappointed. Me too! Once it's gone, it's gone, never to return! Luckily, we did get our hands on some Beautifully Disney products and we're giving you a chance to win it!
Follow the Raffle instructions below, and you could win~
1 Pack of Haunted Mansion Nail Decals
1 Pack of Disney Villain Nail Decals
1 Beautifully Disney Compact Mirror
1 Mod Mouse Minnie Lip Gloss
All you have to do is enter below DAILY! Yes, you can enter each day from now until next Saturday night at midnight! Follow all of our Main Street Media outlets to increase your chances, including Facebook, Instagram and Twitter!
a Rafflecopter giveaway
Facebook ~ www.facebook.com/themainstreetmouse www.facebook.com/offtmsm www.facebook.com/tmsmgeek
Instagram ~ @themainstreetmouse @tmsmgeek @offtmsm
Twitter ~ @mainstreetmouse @tmsmgeek @offtmsm
Good luck and thanks for entering! A winner will be announced next Sunday so stay tuned! ~M