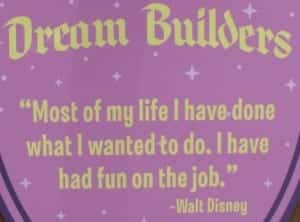 To ensure you are up to date on refurbishment closures at Walt Disney World and Disneyland we would like to share with you the most recently released Disney Parks official refurbishment information.

Walt Disney World
Please note the new additions and changes to this week's list from last week include changes to resort pool work.
From Disney: "Information and dates subject to change without notice. Last Updated March 9, 2015″

Magic Kingdom
 Harmony Barber Shop  Feb. 16 – Mar. 29, 2015
Pirates of the Caribbean May 11 – Sep. 25, 2015
Jungle Cruise Apr. 13 – May 8, 2015
"it's a small world" Apr. 14 – 17, 2015
Big Thunder Mountain Railroad Apr. 27 – 30, 2015
Liberty Tree Tavern Jul. 6 – Nov. 19, 2015
Dream Along with Mickey Jul. 19 – Aug. 22, 2015
Liberty Square Riverboat Aug. 4 – 10, 2015

Epcot
Hollywood Studios
Lights, Motors, Action Apr. 20 – Apr. 24, 2015
Voyage of the Little Mermaid Sep. 7 – Sep. 10, 2015
Animal Kingdom
Flame Tree BBQ Jan. 5 – Apr. 22, 2015
Creature Comforts Jan. 5 -June 14, 2015
Monorail
Mar. 10, 2015 – Summer 2015 on Tuesdays and Wednesdays from 11:30 a.m. – 6 p.m
The Walt Disney World Resort Monorail System will undergo refurbishment that will impact the Express monorail beam, which runs between the Ticket & Transportation Center and the Magic Kingdom. Express beam shutdowns will occur between the hours of 11:30 a.m. and 6 p.m. on Tuesdays and Wednesdays. The Resort beam will continue to run during downtimes. Guests arriving at the Ticket & Transportation Center during downtimes will be directed to the ferry boats.
Water Parks
Blizzard Beach Water Park
Closed for Annual Refurbishment  Jan. 4 – Mar. 14, 2015
Resorts
Disney's All Star Music Resort
Animal Kingdom Lodge -Jambo House
Animal Kingdom Villas – Kidani Village
Disney's Art of Animation Resort
Finding Nemo Schoolyard Wet Play Area May 26 – June 29, 2015

Disney's Beach Club Resort
Guest Room Renovations Oct. 13, 2014 – Aug. 22, 2015
Guest rooms will be refurbished with new hard and soft goods. Guests will not be accommodated in the affected areas but it is possible that some noise could travel while work is in progress (between 10 a.m. to 4 p.m. daily).
Stormalong Bay Pool – Lazy River Feb. 2 – Mar. 3, 2015
During this time, bridges three and four will be under refurbishment and the lazy river/snorkel area will be closed. The remaining portions of the pool will remain available to Guests.
Disney's Boardwalk Inn
Disney's Caribbean Beach Resort
Disney's Contemporary Resort
Contemporary Feature Pool  Mar. 9 – 11, 2015
Disney's Coronado Spring Resort
Fort Wilderness Resort & Campground
Disney's Grand Floridian Resort & Spa
Disney's Hilton Head Island Resort
Disney's Polynesian Resort
General Construction Dec. 2013 – Mar. 2015
The east portion of the beach (near the Transportation and Ticket Center) and Sunset Point are being refurbished and are unavailable. Guests may see or hear work in progress.
Feature Pool and Slide Through Mar. 2015
The main pool and slide will be closed for enhancements. Guests who stay at Disney's Polynesian Resort while the main pool is closed will receive one complimentary ticket for each member of their party to visit Disney's Blizzard Beach Water Park during their stay.
Polynesian East Pool Mid-Apr. 2015 – Early 2016
Closed for enhancement. During this time, Guests will observe construction taking place and certain pathways and buildings may be unavailable. Noise may be overheard while this work is being completed; however construction will not begin until after 9:00 a.m. The recently renovated Feature Pool will be available (weather permitting).
Disney's Saratoga Springs Resort & Spa
Disney's Vero Beach Resort
Disney's Wilderness Lodge
Disney's Yacht Club Resort
Walt Disney World Swan Hotel
Guest Room Renovations Aug. 20, 2014 – TBD
Renovation work is scheduled to take place between 9 a.m. – 7 p.m. daily. No guests will be accommodated in the renovation area as to minimize impact on the guest experience.
Downtown Disney Area
Roadwork on Buena Vista Drive  Through Mar. 2016
Due to heavy roadwork, expect delays on Buena Vista Drive. It is recommended that Guests use complimentary Walt Disney World Resort transportation from Parks and Resorts to Downtown Disney and plan to arrive early for reserved dining and entertainment experiences.
Parking Lots – Entrance 2 – Lots A-G  Dec. 1, 2014 – Aug. 1, 2016
Loss of parking lot Entrance 2 to Guest/Cast traffic and associated lots A-G in preparation for the construction of Town Center and the East Garage.
Golf Courses/Miniature Golf
Disneyland
Please note the new additions and changes to this week's list from last week's changes include completion date  adjustments and the addition of work to Indiana Jones Adventure and Innoventions.
From Disney "Information and dates subject to change without notice. Last Updated March 9, 2015"
Disneyland Park
Captain EO Jan. 5 – April 9, 2015
Matterhorn Bobsleds Jan. 7 – May 15, 2015
Briar Patch Jan. 12 – Apr. 2, 2015 
Critter Country Jan. 12 – Apr. 2, 2015
Davy Crockett's Explorer Canoes Jan. 12 – Apr. 2, 2015
Splash Mountain Jan. 12 – Apr. 2, 2015
Pooh Corner Jan. 12 – Apr. 2, 2015
Professor Barnaby Owl's Photographic Art Studio Jan. 12 – Apr. 2, 2015
The Many Adventures of Winnie the Pooh Jan. 12 – Apr. 2, 2015
Hungry Bear Restaurant  Jan. 12 – Apr. 2, 2015
Snow White Grotto Jan. 12 – Apr. 30, 2015
Sleeping Beauty Castle Jan. 19 – Mar. 6, 2015
Peter Pan's Flight Feb. 2 – May 20, 2015
Innoventions Mar. 31, 2015 – Sep. 30, 2016
Indiana Jones Adventure Apr. 20 – May 1, 2015
Disney California Adventure
Soarin' Over California Jan. 6 – May 14, 2015
Taste Pilot's Grill Jan. 7 – Mar. 19, 2015
World of Color Jan. 7 – Mar. 12, 2015
Grizzly River Run Jan. 20 – Mar. 19, 2015
Resorts
Disney's Grand Californian Hotel & Spa
Disney's Paradise Pier Hotel
Disneyland Hotel