From Pam Brandon, Disney Parks Food Writer and posted on the Disney Parks Blog.
The Atlanta Braves return today, March 4th for spring training at Champion Stadium at ESPN Wide World of Sports Complex at Walt Disney World Resort – a fun outing in an old-fashioned stadium with throwback architecture to the golden era of baseball in the 1960s.
And what's a baseball game without a hot dog (and a cold brew?). This season the ESPN chefs have their own triple play with three new tastes on the menu.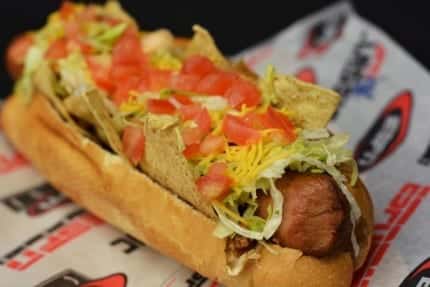 If it's not a baseball game without a hot dog, try the new Fiesta Dog, a foot-long, all-beef hot dog smothered in nacho cheese, chili, shredded cheddar, lettuce, tomato and garnished with nacho chips.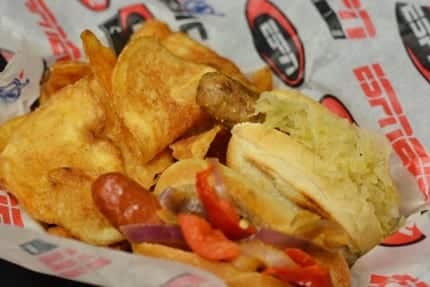 If you have a hard time deciding, the Double Header kicks it up the hot dog idea with two takes: a mini-bratwurst and a mini-smoked sausage – sauerkraut on one, peppers and onions on the other, house-made kettle chips on the side.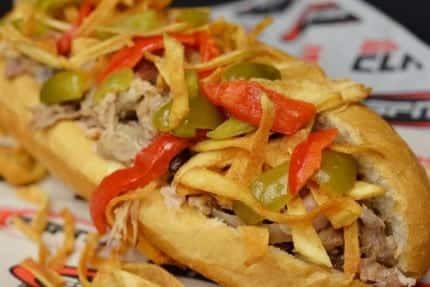 And the new Triple Play is a hefty 2 pounds – you might want to share this one, with shredded pork, ham and beef, topped with peppers and onions, shredded Cheddar and potato strings.
Here's the challenge: these new menu items are only available during Braves Spring Training dates – but each one is worth the indulgence. And on the Disney Dining Plan.