Things around us are always changing on a constant basis, and at the Disney parks it can change at a pretty rapid pace. Watching the transformation of Downtown Disney to Disney Springs, or saying goodbye to Mickey's Toontown Fair and hello to Storybook Circus. Everywhere you look at Walt Disney World something is always shifting and morphing. Some of the changes can bring about heartbreak (I'll always love you Maelstrom and Horizons) and some of the changes bring about joy (GOODBYE SCORCERER HAT). So in this week's article I'm going to discuss a couple of attractions I believe it's time to say goodbye to, attractions that should join the likes of Horizons, World of Motion and the original Journey Into Imagination.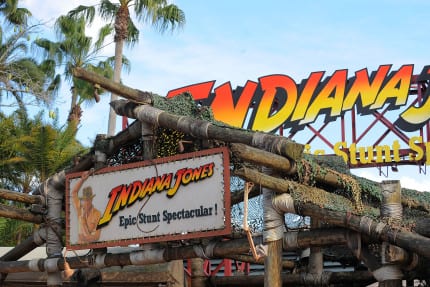 Indiana Jones Epic Stunt Spectacular – Hollywood Studios
I think a lot of people are in agreement that the Studios can use a pretty major overhaul. It is a hard park for us to get a full day out of, especially using Extra Magic Hours. Play the cards right and you can have three of the biggest attractions knocked out in under an hour (trust me, I've done it). This show opened in 1989 and back in the day it was a pretty popular attraction. I for one enjoyed watching the fake Indy take out the bad guys and watching all of the tumblers fight and all, but I think its run its course. At times it can reach capacity and others it may only be half full. It is a huge space hog and I think this space can be heavily utilized for a future Star Wars development which will draw a way bigger crowd than a 20 year old stunt show.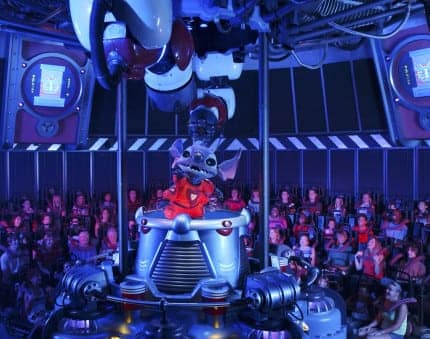 Stitch's Great Escape – Magic Kingdom
Man oh Man, where do I begin. This attraction just plain out stinks. Way back in 1995 Disney partnered up with George Lucas to give us ExtraTERRORestrial Alien Encounter and man did I enjoy that attraction. The first time I experienced it, I thought it was one of the coolest things Disney had ever done. You had this xenomorph type alien in the middle that busted out and he was breathing on your neck, it was just awesome. And then Stitch replaced it in 2004. Now, I enjoy Lilo and Stitch as much as the next guy but what they did with him in Stitch's Great Escape is blasphemous. I remember the first time I tried it, I went in with an open mind; I sat with eagerness before the attraction began. And then it started, if I could have walked out during it I would have. I exited and probably came out with a look of "Say What???". Needless to say I haven't returned to Galactic Federation Prisoner Teleport Center in about 11 years.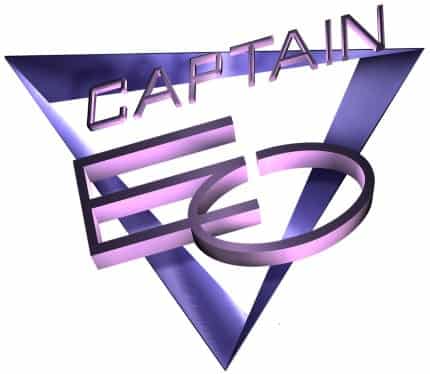 The King of Pop left us back in 2009 and sadly this attraction still lingers. It originally opened up back in 1986, and I remember experiencing it when I was 9 years old that year. I remember thinking it was one of the lamest things I had ever seen. My younger brother loved it so we sat through that thing like 8000 times (at least it seemed like that) over the next 8 years. I was so glad that they finally replaced it, even if it was with Honey, I Shrunk the Audience. I just knew I would never have to sit through watching Michael battle it out with bad guys and break dance his way to victory. Then in 2010 Disney decided to bring it back. Do the math, that's almost 5 years ago. Add that with the initial run and you have almost 13 years of this movie. I think it's time for it to depart Epcot forever.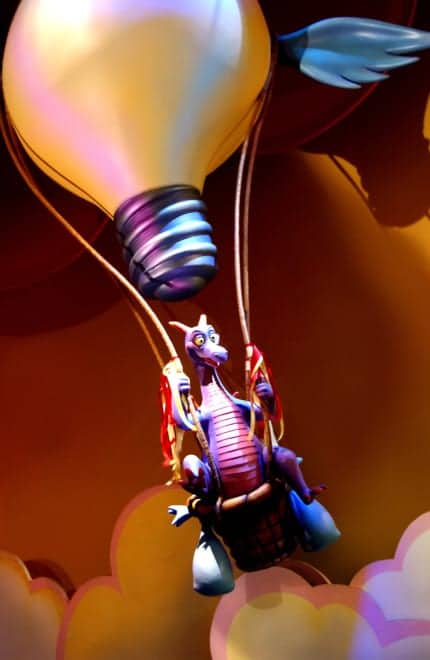 Journey Into Imagination with Figment – Epcot
Now before you go throwing sticks and stones at me, hear me out. I love Figment, I grew up on Figment. But I think he should be partnered up with The Dreamfinder not Dr. Nigel Channing. I remember riding the ride for the first time and being in complete awe of it. It was so imaginative, bright and original. He was fun to watch and sing along with, but he belonged to Dreamfinder. Then in 1999 it was changed to Journey into Your Imagination, Figment was all but taken out of this version only showing up in a few cameos. This edition only lasted 2 long years, in 2002 we got the version we got now. After much pillaging and being threatened with burning torches, Disney brought back Figment in a bigger capacity, but there was no Dreamfinder joining him. This version is ok, but it's not what the original was. So if any of you executives at Disney are reading this, you had it right the first time, take out this version and give us an updated version of Journey Into Imagination.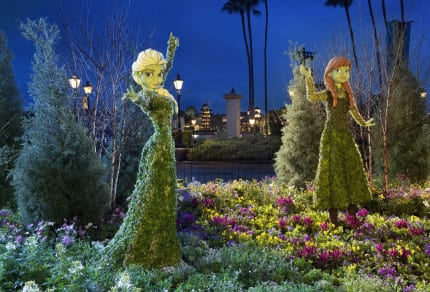 Future Frozen Attraction That's Going to Be Dumped In Norway – Epcot
Yeah that's right, I'm not even going to give this attraction the benefit of the doubt because it simply doesn't belong in the World Showcase. There's nothing that they can design and build that's going to enrich the culture of Norway that has anything to do with Frozen. If they wanted to do a meet and greet, I'm game. I'm all for a Frozen attraction, if it was in the Studios or somewhere in that vast expansion they did in Magic Kingdom. This has been a big debate since it was announced and I firmly stand on the side of the fence with the World Showcase purists. RIP Maelstrom.
So there you have it, these are just some of the things I think need to be bygones and forever written in the Disney history books. What are some of the attractions that you think need to be taken out and replaced?