I read this on the Oh My Disney blog and wanted to share it.  This gave me a good laugh, I hope you enjoy it as well
Everyone loves Disney love songs, and everyone loves food. In fact, it's arguable that some of Disney's most famous love songs really should have been written about food. We took it upon ourselves to make this right, and therefore, give you ten Disney love songs, rewritten for foods.
Can You Taste The Pizza Tonight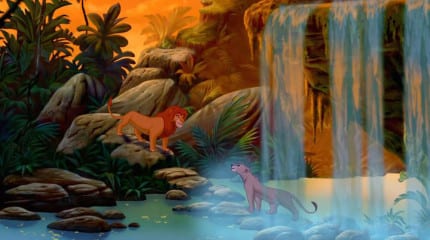 ♫ There's a calm surrender to the rush of lunch
When the heat of a warm pizza means it's time to munch
An enchanted moment, and it sees me through
It's enough for this starved millennial just to be with you
And can you eat stuffed-crust tonight?
It's the very best
It's enough for this cheese bread super-fiend
To feel so very #blessed ♫
Part of Your Carbs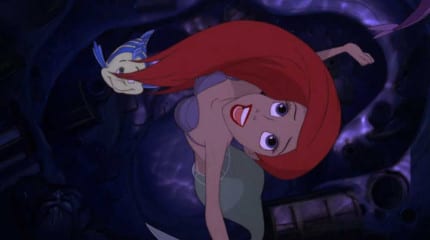 ♫ I wanna be where the breadsticks are
I wanna see, wanna see them baking
Dipping down into that, what's that sauce? Oh, marinara
Eating salad you don't get that full
Carbs are required for jumping, dancing
Making your way to that place you nap again,
Couch ♫
A Whole New Nacho
♫ I can show you the guac
spicy, savory, splendid
Tell me, nachos, now can I use
This queso as a dip?
I can eat the whole plate
Take you topping by topping
Salsa, ground beef and sour cream
On tasty little chip ♫
Beauty and the Beast and Chocolate Chip Cookies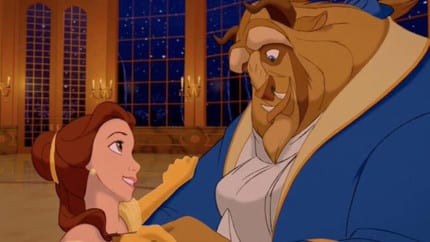 ♫ Treat as old as time
True as it can be
Full of crunchy chips
Chewy little bits
Traditionally
Bake them with your mom
Or for your buddies
Warm and yummy sweets
Tasty little treats
Chocolate chip cookies ♫
Lobster Upon a Dream
♫ I know you, I ate your tail once upon a dream
I know you, the steam of your meat is so familiar a steam
And I know it's true that crustaceans are seldom cooked pristine
But if I know you, I know what I'll do
I'll dip you in butter, so so much butter
And eat you all up
The way I did once upon a dream ♫
Eat The Steak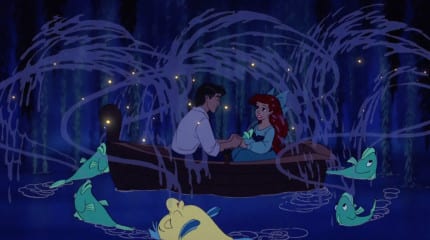 ♫ Yes, you want it
Look at it, you know you do
It will be so juicy to chew
There's one way to find out
It needs to marinate
An overnight marinade
Go on and eat the steak
Grill with me now
Sha-la-la-la-la-la my, oh, my
Takes too much time to make
Ain't gonna eat the steak
Sha-la-la-la-la-la
Ain't that sad
Ain't it shame, too bad
You gonna miss the steak ♫
Cheesecake is a Wish Your Heart Makes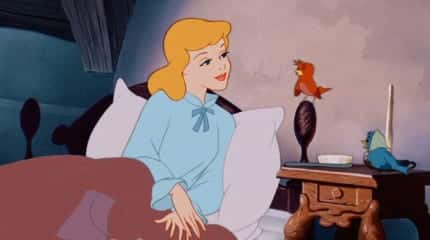 ♫ Cheesecake is a wish your heart makes
When you need a treat
Cheesecake will soothe all your heartaches
With sweetness that cannot be beat
Have faith in cheesecake and someday
Strawberry topping will be available too
As long as you finish your dinner
You're gonna be a winner
And cheesecake will be given to you ♫
Some Day My Cheese Will Come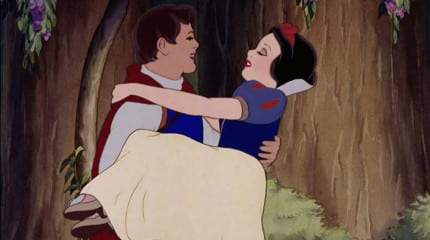 ♫ Some day my cheese will come
Some day I'll eat it all
And I'll eat it with fruit and bread
So many happy tears I will shed
Some day when cheddar's here
We'll find gruyere anew
And my heart will sing
And wedding bells will ring
Some day when my brie will come true ♫
True Love's Dole Whip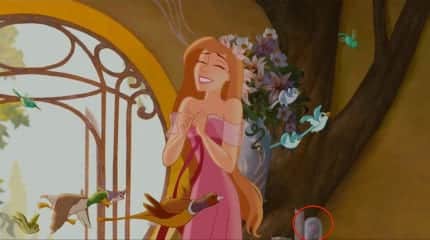 ♫ I've been dreaming of a fresh Dole Whip
Ate it fast so that it would not drip
That's what makes days at Disneyland refreshing
That's the reason dole whips taste so nice
For whips might become a sugary vice
So to make your visit worth the trip
Don't forget to grab a cold Dole Whip ♫
The Mac & Cheese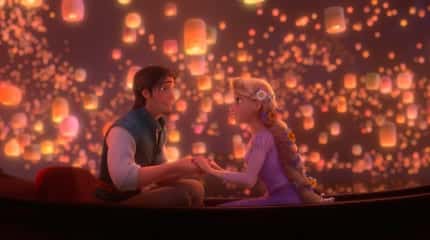 ♫ And I eat the mac and cheese
And it's like the fog has lifted
And I eat the mac and cheese
And my tastebuds are like new
And it makes me weak in the knees
And the world has somehow shifted
All at once everything looks different
Now that I added bleu ♫
And with that our contribution to society is complete.
Can you rewrite a Disney love ballad about your favorite food? Try it in the comments!