A Disney Parks First, Guests Can Pose with an Oscar Statuette
From Jennifer Fickley-Baker, Social Media Manager and posted on the Disney Parks Blog.
While "The 87th Oscars" doesn't air until Sunday, February 22, excitement for this year's award ceremony has already begun at Disney's Hollywood Studios, guests can visit the park anytime this week to pose for a photo with an Oscar statuette.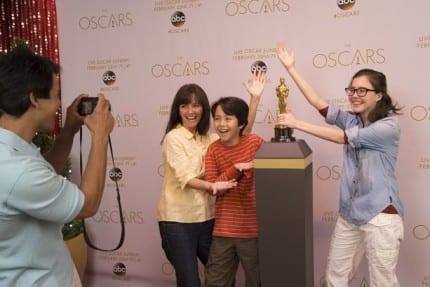 The "My Oscar Moment" photo opp will take place inside The Magic of Disney Animationbuilding during regular park hours through Sunday, February 22. Here, guests can walk the red carpet and pose in front of a backdrop similar to the one that winning celebrities will use.
Guests can follow all of the latest Oscars news on Twitter at twitter.com/theacademy. Guests are encouraged to share their Disney's Hollywood Studios "My Oscar Moment" using #Oscars @WaltDisneyWorld. Neil Patrick Harris hosts The Oscars LIVE Oscar Sunday, February 22 at 7e|4p on ABC.