Haunt Your Disney Side Winners Celebrate with Once-in-a-Lifetime Experience at Magic Kingdom Park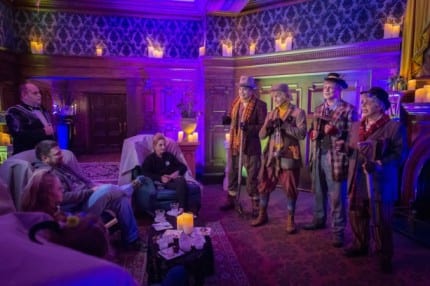 From Thomas Smith, Social Media Director, Disney Parks and posted on the Disney Parks Blog.
If you remember our "Haunt Your Disney Side" contest, the grand prize was an experience only Disney Parks could deliver – a private party inside the Haunted Mansion followed by an overnight stay in Cinderella Castle atMagic Kingdom Park. Our winners, The Kummer family from Florida, recently joined us for a once-in-a-lifetime experience that we wanted to share with readers.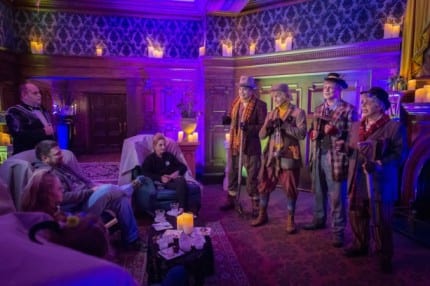 The Krummers kicked off their dream Disney Side celebration with an unforgettable after-hours party inside the Haunted Mansion at Magic Kingdom Park. Their visit included a special performance by the Cadaver Dans, visits from spirits and late-night snacks inside the attraction.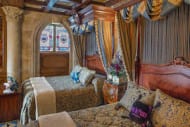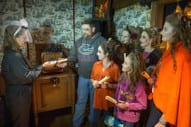 After the spooky Haunted Mansion visit, the family headed to Cinderella Castle where Major Domo welcomed the family with a special proclamation. The Krummers spent the night in the Castle Suite – decorated especially for the occasion.
Thank you to everyone who entered the "Haunt Your Disney Side" contest. Keep an eye on the Disney Parks Blog for one-of-a-kind opportunities like this in the future.
Co-Owner / Webmaster / Business Relations / PT Writer
As co-owner and co-creator of The Main Street Mouse.Working in a technical support position for 18 years, it was time for a change.As the Webmaster and Project Planner, I spend most of my time researching everything from the latest Disney News, technology advances and of course keeping up on all the Marvel news that comes out.I never considered myself a writer but I've come to like blogging and sharing news with all.I feel blessed everyday that I get to spend my days working with my best friend and love of my life while we continue to grow and expand what started as a hobby all those years ago.
Latest posts by TMSM Avenger (see all)