Vanity Fair Has Your First Look at Cinderella's Beautiful Wedding Gown
From the Disney Style blog:
We've seen the blue ball gown. We've seen the glass slippers. Now, thanks to Vanity Fair, we finally have a detailed look at Ella's gorgeous wedding gown from the upcoming live-action Cinderella. Take a look: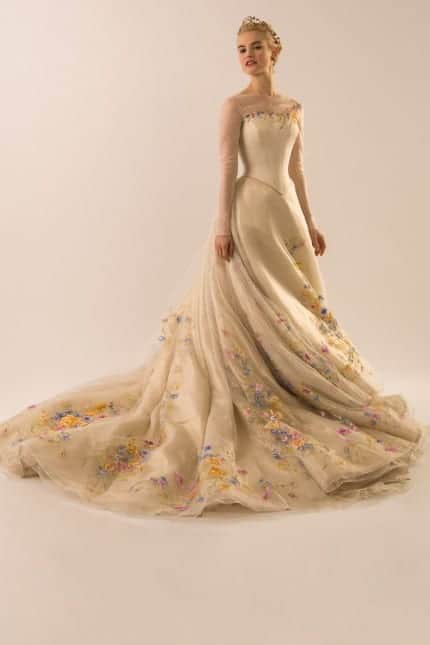 The long sleeve, silk organza gown features beautiful floral detailing. Costume designer Sandy Powell wanted to keep Ella's wedding dress simple, but still have a regal element to them. "Cinderella wins the Prince's heart through her goodness, so I wanted to show this through her clothes," Powell explained. "I wanted her to stay modest and pure even though she was going to be a part of royalty."
To get more behind-the-scenes secrets of the making of the dress, read the full article over on Vanity Fair now. But for now, we'll leave you with two more amazing images of the dress.