Vinylmation Trading, Is It Going Away?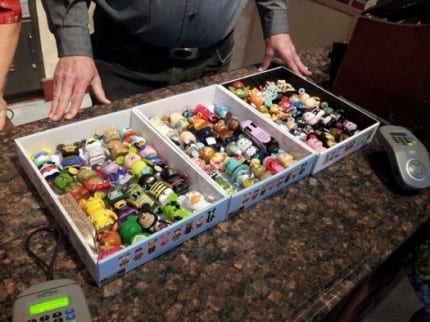 It was just over a week ago that stories started to surface that the Trading Boxes were going away on February 4th, but no word as to why or would there be another form of trading.  When I started to hear about this I was upset, but I love trading in the parks and Downtown Disney.  It's aways been fun to me.
Our friend, Greg, at VinylmationWorld.com put out a blog on the 4th and then an update from later in the day:
Today is supposed to be the last day of Vinylmation trading at the Parks.  However, the removal of the trading boxes has brought about some interesting opportunities.  Vinylmation World reporter, Gabriele Nichols stopped by Downtown Disney, Epcot and Hollywood Studios earlier today and sent us an update of the Vinylmation Trading at the Parks.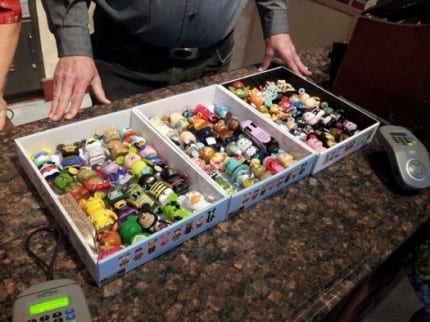 While Pin Traders at Downtown Disney had all of their trader stock out and actively trading a few days ago, they have apparently went back to the regular trading box for the time being.  But, at D-Street the Trading boxes have been removed and they are using open trays to trade with collectors.  An interesting move, but how long will it last?
Finally, a quick trip to Hollywood Studios revealed that trading was occurring as normal and at Epcot the trading box at Disney Traders was still out, but the one at MouseGears had already been removed.
We will have more updates throughout the day and tomorrow as details come available about the Vinylmation Trading boxes at the Parks. Be sure stay tuned to our Twitter, Facebook and Instagrampages for the latest news and updates.
UPDATE: Earlier today we posted about the trading boxes at Downtown Disney, Epcot and Hollywood Studios.  After posting the update, Vinylmation World reporter, Gabriele Nichols made a quick stop by Animal Kingdom and the Magic Kingdom. As of this afternoon, trading was continuing as it has been with all of the trading boxes still out, however the Cast Members did acknowledge that the trade boxes were going away very soon.  



Also, we have an updated look at the D-Street Trading Trays courtesy of Vinylmation Exchange's Jon Plesz.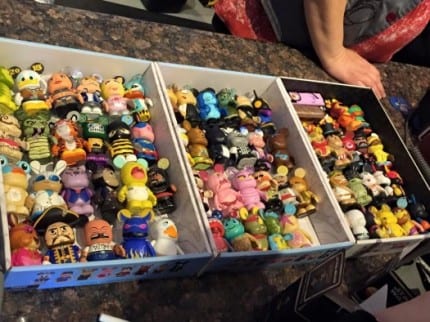 Keep in mind this blog was published on the 4th so things may have changed since then, but we wanted to pass along the information we are getting.  As more news breaks, we will pass it along to you.
Co-Owner / Webmaster / Business Relations / PT Writer
As co-owner and co-creator of The Main Street Mouse. Working in a technical support position for 18 years, it was time for a change. As the Webmaster and Project Planner, I spend most of my time researching everything from the latest Disney News, technology advances and of course keeping up on all the Marvel news that comes out. I never considered myself a writer but I've come to like blogging and sharing news with all. I feel blessed everyday that I get to spend my days working with my best friend and love of my life while we continue to grow and expand what started as a hobby all those years ago.