From TMSM Friend, Steven Miller, Merchandise Communications Manager and posted on the Disney Parks Blog.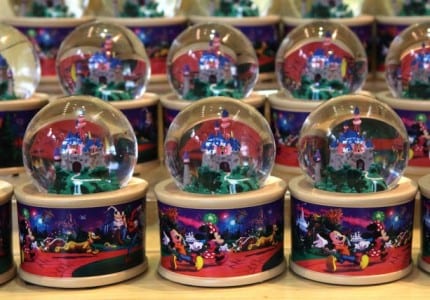 As time passes, my memories of my first visit to Walt Disney World Resort in July 1983 become more like something from a dream. I remember the Speed Room from If You Had Wings in Tomorrowland, the warm lights of Main Street, U.S.A. at night, and the dinosaurs in Universe of Energy at EPCOT Center. The essence of those dreamy images was recently captured in new merchandise found at Disney Parks. I caught up with Disney Design Group Creative Director Eric Caszatt to learn more.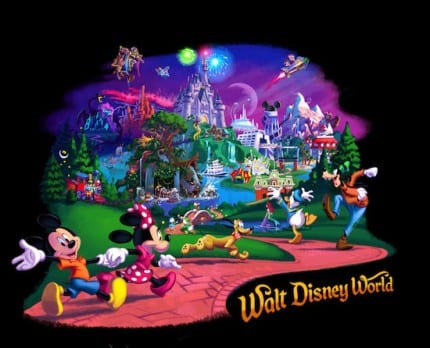 "Each year, we create an art program that we call 'Storybook,'" explained Eric. "That art traditionally features many characters grouped together around icons from Disney Parks. This year, we took a different design approach. Unlike the dated 2015 artwork that has characters showing off their Disney Side, we wanted to capture the feelings guests may have when first visiting Disney Parks. We internally called this program 'Project Fairytale' as it captures the emotions, the fantasy, and the wonder that guests may experience during a Disney vacation."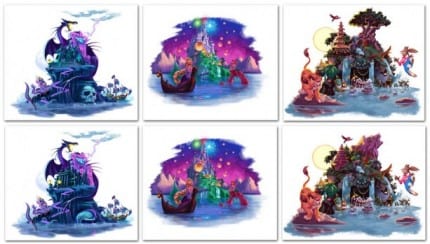 Disney Design Group artist Ron Cohee was the lead character artist on the project. He created two beautiful main images and a few smaller vignettes for both Disneyland Resort and Walt Disney World Resort. Each vividly colorful image melds together attractions, icons and experiences from Disney Parks. The images are similar in design layout for each coast, yet they feature things specific to each Disney destination.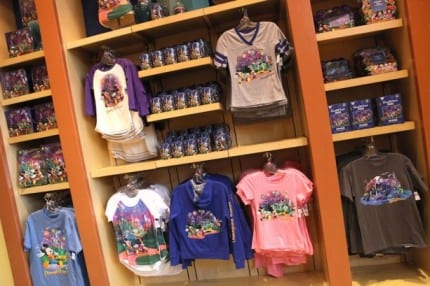 The finished artwork was added to a style guide for all merchandise categories to use. The artwork was then applied to various items such as apparel, home décor, souvenirs, plush and more. Elements from the artwork that Ron created were sometimes combined to make unique images (best seen on some of the apparel items).
Here is an image gallery of other products that you can currently find in select merchandise locations at Disney Parks. You can also find some items on our Disney Parks online store – http://www.DisneyParks.com/Store.
I'd love to hear about your memories from your first visit to Disney Parks. Please share in the comments below.