How Well Do You Know… Disneyland's Fantasyland?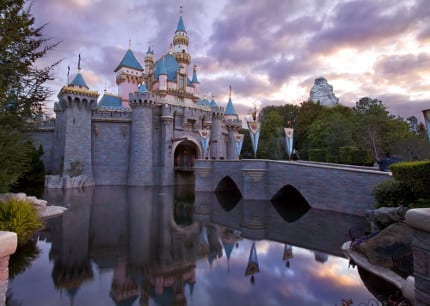 Are you an expert on Disneyland's most magical of territories? Well, we've got a quiz that's downright medieval. What awaits you beyond the gates? This test of your Disneyland Resort super-fandom is sure to leave all but our most seasoned Guests riding in the dark.
Still think you've got a chance? This could be the day you take your throne as Prince or Princess of Disney Trivia! You might need to do a bit of research to get the tougher questions, but that's all the more reason to take a quick trip to Disneyland to ask a Cast Member for help!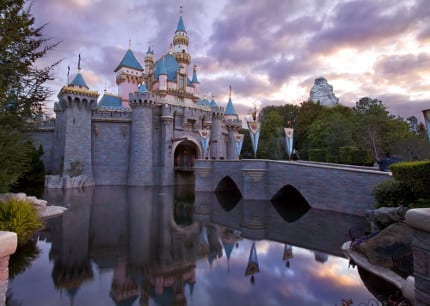 1. Which famous Disney Imagineer first illustrated the Sleeping Beauty Castle?
a. Herb Ryman
b. Tony Baxter
c. Rolly Crump
d. Ken Anderson
2. During a typical 16-hour operating day in the park, how many times is the "It's a Small World" song played?
a. 600
b. 1,200
c.  2,000
d. 10,000
3. Which famous "dark ride" was not one of the original rides available on Disneyland's opening day?
a. Snow White's Scary Adventure
b. Mr. Toad's Wild Ride
c. Peter Pan's Flight
d. Alice In Wonderland
4. In what year did Pinocchio's Daring Journey first open?
a. 1958
b. 1963
c. 1978
d. 1983
5. King Arthur Carrousel was actually created and operated for another park before Disneyland. Where was that park located?
a. Toronto, Ontario
b. New York, New York
c. Paris, France
d. Toledo, Ohio
6.  What distinction sets the Small World Toy Shop apart from all other Disney Parks shops?
a. It has the largest pin selection around
b. It's the oldest in-park toy store
c. It stocks the most dolls of any shop
d. It has the smallest front door
7. Finish the quote from Walt Disney at the dedication of Fantasyland: "Fantasyland is dedicated to the young and the young at heart, to those who believe that when you wish upon a star…"
a. "Your Dreams Come True"
b. "Your Wishes Can Come True"
c. "Anything Is Possible"
d. "Your Dreams Become Reality"
8. A plaque in front of Sleeping Beauty Castle marks the location of the Disneyland Time Capsule, which will be unsealed after being buried for 40 years. When will it be dug up?
a. 2028
b. 2032
c. 2035
d. 2038
9. Fantasyland Autopia, while still a separate ride from Tomorrowland Autopia, was briefly rebranded around what animated series?
a. Ducktales
b. Chip and Dale Rescue Rangers
c. Talespin
d. Good Troop
10. The entrance of what attraction features a special interactive experience for guests courageous enough to reach out and touch a certain statue?
a. Snow White's Scary Adventure
b. Storybook Land Canal Boats
c. Dumbo The Flying Elephant
d. Peter Pan's Flight
11. Which is NOT the name of a shop that has once inhabited the same space as the current Castle Heraldry Shoppe?
a. Merlin's Magic Shop
b. King Arthur's Armoury
c. Mickey's Christmas Chalet
d. Villains Lair
ANSWERS:
1. a. Herb Ryman
2. b. 1,200
3. d. Alice in Wonderland
4. d. 1983
5. a. Toronto, Ontario
6. a. It has the largest pin selection around
7. a. "Your Dreams Come True"
8. c. 2035
9. b. Chip and Dale Rescue Rangers
10. a. Snow White's Scary Adventure
11. b. King Arthur's Armoury
Co-Owner / Webmaster / Business Relations / PT Writer
As co-owner and co-creator of The Main Street Mouse. Working in a technical support position for 18 years, it was time for a change. As the Webmaster and Project Planner, I spend most of my time researching everything from the latest Disney News, technology advances and of course keeping up on all the Marvel news that comes out. I never considered myself a writer but I've come to like blogging and sharing news with all. I feel blessed everyday that I get to spend my days working with my best friend and love of my life while we continue to grow and expand what started as a hobby all those years ago.