Racing Disney: Picking your Race by Guest Blogger Addie Clark
Hey there Main Streeters! Thank you for all the positive input from the first article in this series; I'm excited that many of you are excited to take this journey with me. Today I want to talk to you about one of the most important steps in your runDisney experience: Picking your race.

Now runDisney puts on a variety of race weekends at both Walt Disney World and Disneyland resorts throughout the year. This can make picking your race very difficult, because, if you love Disney, your first instinct may be to run all the events. But they're rather expensive, so it's not necessarily a feasible option for most people. So here are some criteria you can use to break it down:
Where do you want to run?
This may seem like an obvious criteria, but it's important to consider nonetheless. Maybe you live in California or Florida and are looking to keep costs low – it would make more sense to choose an event at the park closest to you. Maybe you always go to Walt Disney World and want to see Disneyland, but have never had an excuse to go. When I was deciding which race to run, which park I was running in actually didn't factor into my decision, but I'll get to that.
When do you want to run?
RunDisney hosts a number of events throughout the year. Most of them can be completed by going for a long weekend. Perhaps you want to tack a vacation onto it, though, so you need to consider when you can get time off. Or you need time to save money for both the registration fees and the trip itself, so picking the race whose registration opens next week may not be key. Maybe you're new to running and need time to train. Disneyland events occur August – May, while Walt Disney World events occur October – May. The question of when only factored into my decision in that I made the decision to do this more than a year before the event to train and to save as much money as possible.
What do you want to run?
Do you want to run a 10K? A half marathon? A full marathon? Does a challenge look particularly enticing? Does a certain weekend theme just speak to your Disney love? Most race weekends contain a 5K, 10K and half marathon. Only one weekend in the runDisney lineup contains a full marathon at this time (the Walt Disney World Marathon every January). Star Wars, Tinkerbell, and the Disneyland Half weekends at Disneyland as well as Princess Weekend at Walt Disney World contain challenges for completing the 10K Saturday and the half on Sunday. The Walt Disney World Marathon weekend contains two challenges: The Goofy Race and a half challenge (running the half and full marathon) and the Dopey Challenge (running the 5K, 10K, half and full marathon). You get extra medals for the challenges.

Me? I wanted to run Princess Weekend. I love princesses. It's a female-centric race, celebrating women. It's in February, which can be really nice weather in FL and it was at Walt Disney World, one of my favorite places on Earth. For me, it was really a no-brainer what my first runDisney race should be.
Once you pick your race, the next step is to register. Registration is typically 6-8 months in advance and the information will be on the event websites. Here are some do's and don'ts for registering:
Do: Sign up for the registration email reminder on runDisney's website. You may even want to put it on a calendar (or two).
Do: Plan to be on the site to register on the date and time it opens. These events have gotten more and more popular over the years and most races sell out that day, often within hours of going on sale. Know what you want and be ready to hit refresh a lot because the registration site WILL crash.
Do: Take advantage of the presale (usually a week before) if you are an annual passholder or DVC member. Information will be in your portal.
Don't: Think you can wait until you come home the night registration opens to do it. You will most likely be too late.
Don't: Register for the least likely to sell out first. You have to register for events one at a time. If you are registering for Princess Weekend and plan on running the 5K and the Glass Slipper Challenge (which is what I am doing), you want to register for the GSC first, as it will sell out first. Then go back and register for the 5K.
Don't: Panic if your event sells out. RunDisney gives a certain number of spots for each event to charities and travel providers and you may be able to purchase through them. Make sure you read the exact wording – most travel providers will require you to book your whole trip through them; charities will usually require some sort of fundraising.
That's all I've got for you this week Main Streeters. Go ahead and check out the runDisney website and start checking out the events. There truly is something for everyone.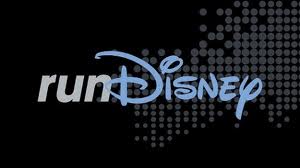 TMSM is very excited to publish the second in a series of  runDisney articles by Addie Clark. Please keep an eye out for more of Addie's articles as she prepares for her upcoming race!
If you missed the first article  Racing Disney: An Introduction in Addie's runDisney series make sure you check it out!