Muppets Most Wanted Signing with Matt Vogel
On Monday, August 25, 2014 meet Puppeteer Matt Vogel, who's most recent work can be seen in Disney Muppets Most Wanted, as the puppeteer and voice of Constantine.  Matt will be on hand for a special appearance and signing of the Muppets Most Wanted Blu-Ray and DVD from 4 – 5p.m. at Stage 1 Company Store inDisney's Hollywood Studios®.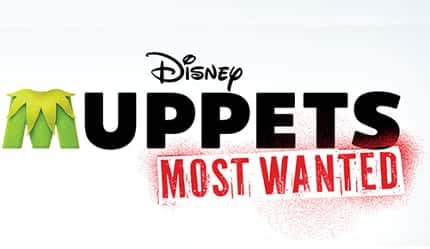 Matt Vogel is one of the core Muppet performers.  Most recently, he played Constantine, Number One Criminal and World's Most Dangerous Frog in Muppets Most Wanted. Vogel performs many of the characters originated by veteran Muppet performer Jerry Nelson including Sgt. Floyd Pepper, Robin, Lew Zealand, Crazy Harry, Uncle Deadly and Camilla as well as larger-than-life ogre, Sweetums (originally performed by Richard Hunt, followed by John Henson).  Muppet projects include feature film, The Muppets; television specials A Muppets Christmas: Letters to Santa for NBC and Studio DC: Almost Live! for Disney Channel as well as numerous Muppet viral videos including Webby Award-winning Bohemian Rhapsody.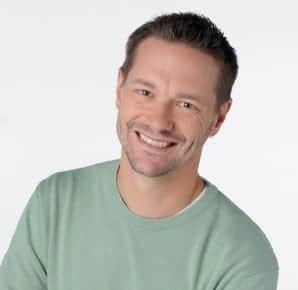 In addition, Vogel performs Count Von Count and various other characters for the Grammy and Emmy award-winning children's television series, Sesame Street.  He also is Puppet Captain, understudy for Carol Spinney (Big Bird) and has earned six Emmy Awards for "Outstanding Directing in a Children's Series" as part of the show's directing team. Other credits include feature film, The Adventures of Elmo in Grouchland; television credits for 30 Rock, Jack's Big Music Show, Oobi, Blue's Room, Jim Henson's Bear in the Big Blue House, Between the Lions, The Puzzle Place, Big Bag and Oz as well as Gorillaz – Live at The Apollo Theater and the Broadway production of Little Shop of Horrors as part of the puppeteering team for Audrey II with Martin P. Robinson.  Vogel and fellow puppeteer, Joseph Mazzarino wrote, produced and directed the award-winning short film Murder, He Squeaked as well as short films for Sesame Street. Vogel earned a Bachelor of Fine Arts degree in Acting at The Conservatory of Theatre Arts at Webster University.
 Limit TWO (2) items signed per Guest per Artist. We ask that you bring no personal items to be signed. Appearances are subject to time and availability and are not guaranteed. Restrictions apply. Event and information are subject to cancellation or change without notice including but not limited to dates, times, release dates, appearances and retails. A valid Walt Disney World® Resort receipt may be required. ©Disney