A Tour of the Disneyland Resort Tours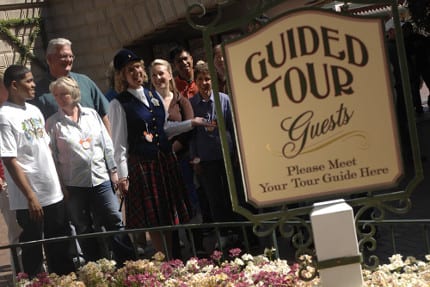 Have you ever noticed the tiny kiosk nestled next to City Hall in Disneyland Park? Most people walk right past it, so excited to get down Main Street that they miss it all together.That little building is Tour Gardens, home to the Disneyland Guided Tour program. Since beginning in September of 1958 with only 13 guides, the program has grown to include over 75 guides who know the ins and outs of the entire resort! Every day they share some of the history (and secrets) of Disneyland with guests like you.
We know you're already a Disney Pro. After all, you are an avid reader of Disney Insider! But did you know that there are seven different scripted tours? To top it all off, a brand new tour – Disney California Story – just made its debut to guests on Disneyland's 59th anniversary, July 17, 2014.
One of the best things about Disneyland guided tours is how different they all are. Take it from your author, a former guide (Editor's Note: the proof is in the puns!); each tour offers a completely different crop of information and a unique experience. Disneyland is all about the storytelling, a concept that the Disneyland Guided Tour program is dedicated to.
So what should you know and how do you decide which tour to take?
To help you with your decision, here's a description of each!
Welcome to the Disneyland Resort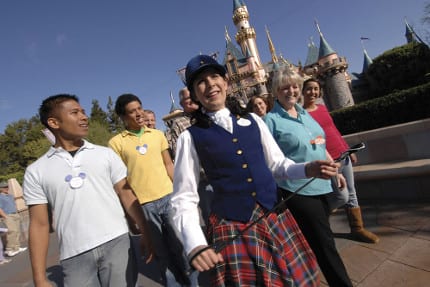 If you're looking for a tour to give you the lay of the "lands" and show you any tips and tricks to get the most out of your visit, this is the tour for you. It's also great if you're hosting friends or family from out-of-town on their first visit to the park–you can can let a pro handle all of the questions! You'll learn how to best navigate the parks, what tools you have at your disposal, and how to make the most out of your visit.
Discover the Magic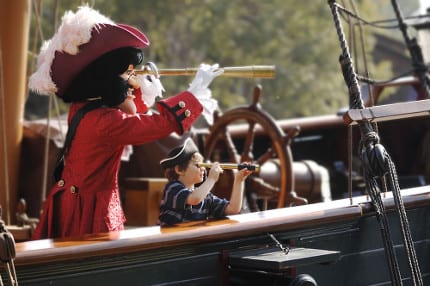 Discover the Magic is high-energy adventure geared toward ages 5-12, or at least people who feel like they're 5-12 when they visit Disneyland (which is, well… everybody!). You'll have not one, but TWO guides on this tour as you explore Disneyland on an interactive treasure hunt. You definitely don't want to leave your imagination at home, because it will come in very handy along the way. Discover the Magic is one adventure your family will love, and you never know whom – or what – you might run into. (Pirates, perhaps?)
Cultivating the Magic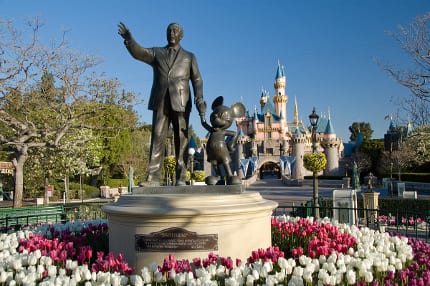 Have you ever noticed the edible plants in Tomorrowland? (Of course!) Do you know the story behind them? (Maybe?) Cultivating the Magic is your chance to discover how Walt Disney's vision has blossomed into the Disneyland we know today. This is NOT a boring tour where your guide drones on about scientific names of plants. You'll get to learn exactly how Disney's horticulture team uses the plants to immerse you in the story and beauty of each land. By the end of the tour, your budding interest in Disneyland's plants will be in full bloom.
Walk in Walt's Disneyland Footsteps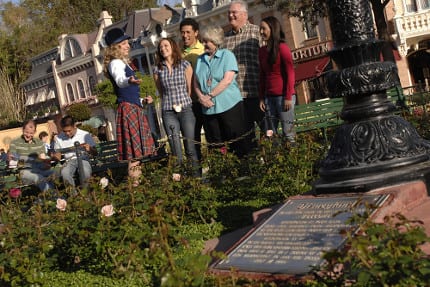 The most popular tour is Walk in Walt's Disneyland Footsteps, which is why it's offered every day, and sometimes twice a day. If you're in love with the history of Disneyland and Walt's legacy, this tour may even bring you to tears. Building Disneyland wasn't merely a walk in the park. You'll get to experience Disneyland as a living storybook, with each land revealing a new chapter in Walt's life. To make things even more magical you'll get a rare look into Walt's private apartment, as well as lunch catered by the Jolly Holiday! 
Disney California Story
Disney California Story is the newest tour to be added to the guided tours family. It captures the spirit of adventure, imagination, and optimism that Walt felt when first coming to California in 1923. A lot changed in Disney California Adventure when it was re-imagined, and many details were added to pay tribute to Walt's beginnings. Your guide will share the Disney history that is scattered about Buena Vista Street, Paradise Pier, and even Carsland. An exclusive look into Club 1901 will bring to life all the stories your guide shares, and by the end of the tour you'll be inspired to blaze your own trail and live your own adventure. 
Disney's Happiest Haunts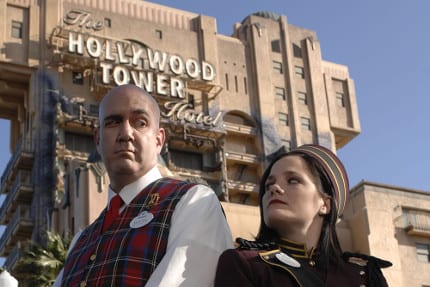 Mickey's Halloween Party is definitely a favorite among guests during the fall, but this spooktacular tour is a well-kept secret. Disney's Happiest Haunts is only offered around Halloween, which makes perfect sense, because that's when there is heightened paranormal activity! The park is decked out in cobwebs and Jack o' Lanterns, making it the perfect setting for a séance of sorts. As you and your guide venture forth to roam about the park, you'll hear some haunting tales, experience creepy attractions, and even try some spell-binding treats, not to mention tricks. You never know–ghostly apparitions may even grace you with their presence. But don't worry, they're happy haunts, and everything at Disneyland around Halloween is not-so-scary. 
Holiday Time at the Disneyland Resort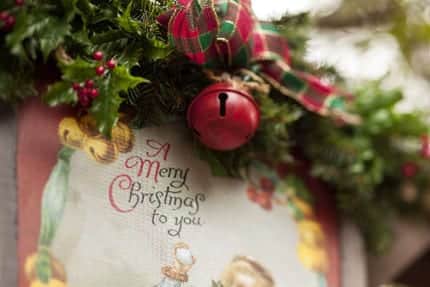 If you haven't added Holiday Time at the Disneyland Resort to your Christmas list, add it now and send it off to Santa, tout de suite. This tour immerses you in the holiday spirit and proves that magic shines brightest during this spectacular season. After all, we've been celebrating the holidays at Disneyland since 1955! This tour is filled with stories that will warm your heart as you warm your hands around a nice cup of cocoa. You'll see that it really is a small world after all, especially during the holidays! Remember to bring a scarf and gloves – it might even snow. 
Now that you know all about the selection of tours available at Disneyland, which ones do you want to go on the most? Tell us in the comments!