Learn How To Draw 'Frozen's' Anna at Disney's Hollywood Studios
From Jennifer Fickley-Baker, Social Media Manager a great tutorial on how to draw Anna from Disney's Frozen.
We've talked a lot lately about the new "Frozen" offerings that are taking place over at Disney's Hollywood Studiosthis summer, such as the amazing new fireworks show, the daily singalongs and the royal procession.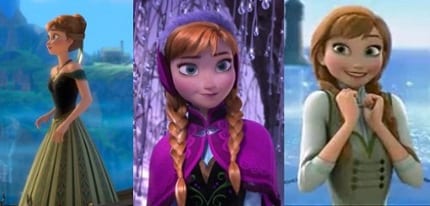 Another offering we want to make sure you don't miss is the opportunity to learn how to draw some of your favorite friends from "Frozen" over at the Animation Academy at The Magic of Disney Animation.
Character artist Brian James Fichtner previously gave us a tutorial on how to draw Olaf, which you can view hereand a tutorial on how to draw Elsa, here. This time, he's back to share how to draw one of the film's more artistically complex characters – Anna. Grab a pencil, paper and check out the full tutorial below!