Exclusive Sneak Peek of Guardians of the Galaxy Today at Disney Parks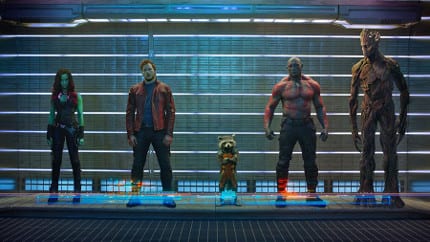 Today, July 4, and continuing through mid-August, guests at Disney Parks on both coasts will be able to enjoy an exclusive sneak peek of "Guardians of the Galaxy," the latest exciting adventure from the studio that brought you "The Avengers."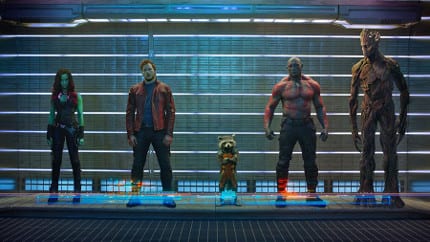 According to Shawn Slater of the Disney Parks Blog, this special, extended sneak peek of the film will play daily in spectacular RealD 3D at the ABC Sound Studio at Disney's Hollywood Studios in Florida. You'll also be able to catch it at Disneyland park in California, at the Magic Eye Theater in Tomorrowland, where it will be presented in 3D with special in-theater effects.
"Guardians of the Galaxy" stars Chris Pratt as space adventurer Peter Quill, who is forced into an uneasy truce with a quartet of ragtag misfits in order to evade a powerful villain with ambitions that threaten the entire universe.
I've got a feeling "Guardians of the Galaxy" is going to be a special kind of awesome! Who else is excited and ready to join us for the sneak peek in the parks this month? Let us know in the "Comments" section below, and make plans now to catch "Guardians of the Galaxy," when the movie releases in U.S. theaters on August 1, 2014.
There is no times listed or anymore information about this, but if you are able to see the sneak peek, let us know what you thought in the comments below or on Facebook and Twitter.
Co-Owner / Webmaster / Business Relations / PT Writer
As co-owner and co-creator of The Main Street Mouse. Working in a technical support position for 18 years, it was time for a change. As the Webmaster and Project Planner, I spend most of my time researching everything from the latest Disney News, technology advances and of course keeping up on all the Marvel news that comes out. I never considered myself a writer but I've come to like blogging and sharing news with all. I feel blessed everyday that I get to spend my days working with my best friend and love of my life while we continue to grow and expand what started as a hobby all those years ago.