From our friend Steven Miller (Merchandise Communications Manager) Disney Parks Blog.
With the start of summer just around the corner, I caught up with Erin Catalano, merchandiser for Disney Pins. You may remember Erin when she wrote articles for the Disney Parks Blog as a member of our Merchandise Communications team. Last December, Erin transitioned to her new role and has since kept busy creating many new pins that are coming to Disney Parks this summer. In this first article of a series of three stories for the Disney Parks Blog, I asked her about the number of pins guests can soon expect to find.

"This summer will be an exciting time for guests who enjoy collecting or trading pins," exclaimed Erin. "In the next three months, we will have about 250 new open edition pins that will be introduced at locations such as Disneyland Resort, Walt Disney World Resort or Disney Cruise Line. We know that finding pins of favorite characters, shows or attractions at Disney Parks is an important part of pin collecting. With these new pins, guests will have even more options to collect or trade what they like."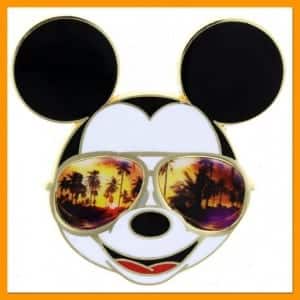 Erin's favorite pins this month were created especially for Aulani, a Disney Resort and Spa at Ko 'Olina, Hawai'i. They include a multi-pin set and some beautiful logo pins featuring Mickey Mouse and Minnie Mouse.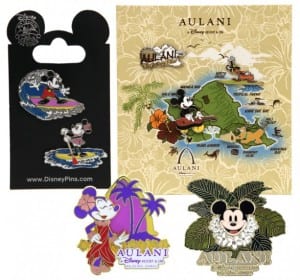 I selected a few of my favorites for the top image in this story. Being a Donald Duck fan, the "I Don't Tweet, I Quack" pin is outstanding. I was also happy to see Mr. Toad and Rapunzel included in the mix.
Some other pins that caught my eye include chalkboard art-inspired pins that reminded me of products in Disney Centerpiece at the newly opened Marketplace Co-Op at Downtown Disney Marketplace and online.
I'll check back with Erin in a couple of weeks to see other new pins. Meanwhile, you can see the latest pin release information by visiting http://www.DisneyPins.com.
Happy Trading!