Sorcery in the Sky Fireworks Blast Off
On this day in 1989, the Sorcery in the Sky fireworks debuted at Disney's Hollywood Studios (then Disney-MGM Studios).  Nate Rasmussen, Archivist, Marketing Resource Center submitted this blog to the Disney Parks Blog.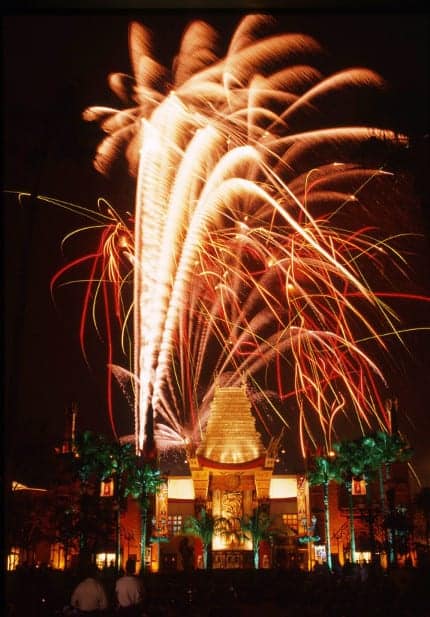 This fireworks spectacular was directed by a 55-foot-tall inflatable Mickey Mouse who made a dramatic appearance atop the Chinese Theater and fired magical sparks from his giant index finger.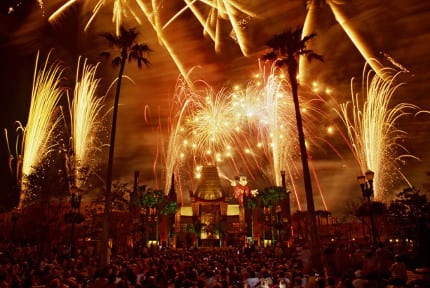 Celebrating nearly 70 years of Hollywood cinema, this 10-minute show deployed over 300 fireworks shells and used musical excerpts from famous movies.