Vote For Your Favorite Disney Character In The #MinersWanted Challenge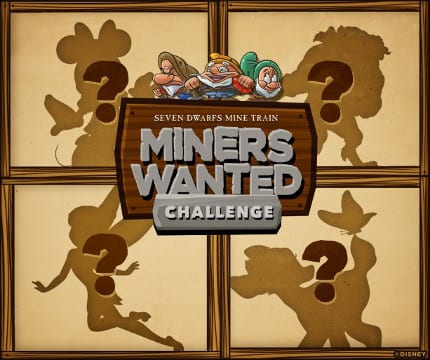 The Disney Parks Blog announced a competition yesterday they are having on Facebook involving the Dwarfs and some other Disney Characters.  The blog was written by Jennifer Fickley-Baker, Social Media Manager.
You may have heard that Seven Dwarfs Mine Train will grand open on May 28 – and in honor of this milestone, the Seven Dwarfs are looking to add another Disney character to their mining team.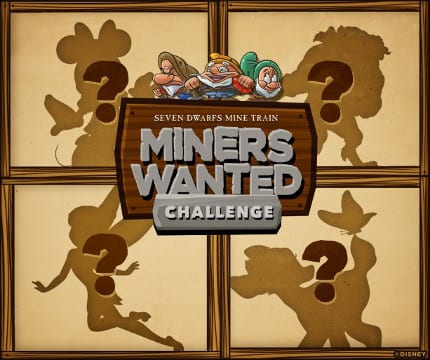 Starting yesterday, each of the Seven Dwarfs will sponsor a Disney animated character (or parks-inspired character) in the Miners Wanted Challenge on Facebook. You can visit the Walt Disney World Facebook page to vote on which character represents each Dwarf in future challenges. The characters (which include Mickey Mouse, Elsa, Maleficent and Figment) will then compete in challenges based on different qualities miners need. The more you vote throughout the month of May, the more gems a character will acquire. The more gems a character has, the further he or she will advance in the game.
The fun begins now on the Walt Disney World Facebook page. You can also follow along on Twitter with the hashtag #MinersWanted.
Co-Owner / Webmaster / Business Relations / PT Writer
As co-owner and co-creator of The Main Street Mouse. Working in a technical support position for 18 years, it was time for a change. As the Webmaster and Project Planner, I spend most of my time researching everything from the latest Disney News, technology advances and of course keeping up on all the Marvel news that comes out. I never considered myself a writer but I've come to like blogging and sharing news with all. I feel blessed everyday that I get to spend my days working with my best friend and love of my life while we continue to grow and expand what started as a hobby all those years ago.