Pascal Campion Joins Marvel's Agents of S.H.I.E.L.D.: The Art of Level 7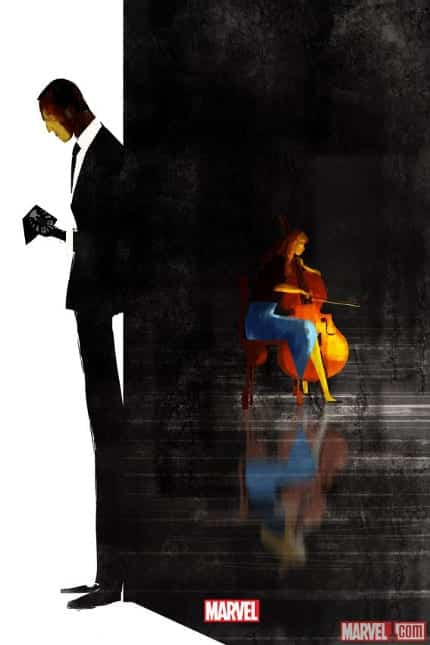 Marvel Television is proud to announce acclaimed animator and illustrator Pascal Campion (IRON MAN, ALL-NEW INVADERS) as the newest recruit for Marvel's Agents of S.H.I.E.L.D.: The Art of Level 7, a new initiative uniting top artists from around the world to celebrate the final six episodes of the series' inaugural season (airing Tuesdays, 8:00 p.m. ET on the ABC Television Network).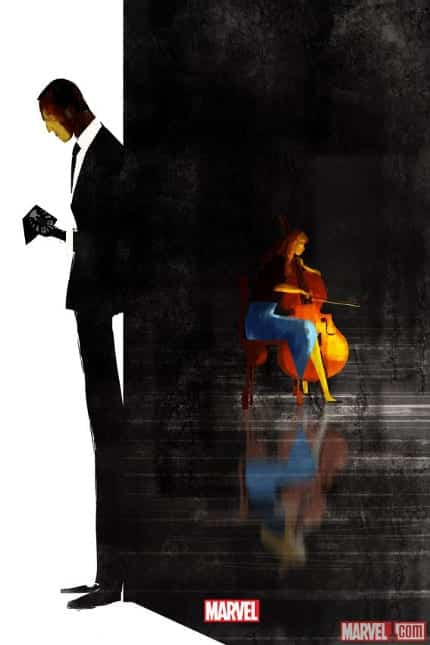 As Hydra continues their war against the remaining Agents of S.H.I.E.L.D., Phil Coulson finds the enemy targeting him where it hurts the most–the woman he loves! In the latest episode of "Marvel's Agents of S.H.I.E.L.D.," Coulson is on a mission to save Audrey Nathan, the cellist who won his heart and whose life is threatened by the dangerous Marcus Daniels (a.k.a. Blackout). But as Coulson faces one of the deadliest enemies from his past, a threat closer to home may be his undoing!


"The Only Light In The Darkness," the nineteenth episode of the series, premieres on Tuesday, April 22, at 8:00 p.m. ET on the ABC network followed by brand new episodes each week until the suspenseful season finale.
"From the beginning of the series, Coulson fans have been curious about the Cellist, who we first learned about in 'Marvel's The Avengers,'" said Jeph Loeb, Head of Marvel TV. "Working with an incredibly talented artist like Pascal Campion allowed us to capture the beauty and tragedy of their relationship in this new episode of 'Marvel's Agents of S.H.I.E.L.D.'"
Each poster released in this series will be available as limited edition high quality prints at http://www.marvelstore.com/ArtOfLevel7 with "The Only Light In The Darkness" scheduled to go on sale Friday, April 18 at 1:00 a.m. PT. These individually numbered prints are strictly limited to 100 copies and once they're sold out, they won't be available again from Marvel.
"Working with Marvel is a childhood dream come true. I'm thankful for the opportunity to partner with 'Marvel's Agents of S.H.I.E.L.D.,'" said Pascal Campion.
Co-Owner / Webmaster / Business Relations / PT Writer
As co-owner and co-creator of The Main Street Mouse. Working in a technical support position for 18 years, it was time for a change. As the Webmaster and Project Planner, I spend most of my time researching everything from the latest Disney News, technology advances and of course keeping up on all the Marvel news that comes out. I never considered myself a writer but I've come to like blogging and sharing news with all. I feel blessed everyday that I get to spend my days working with my best friend and love of my life while we continue to grow and expand what started as a hobby all those years ago.