Walt Disney World Resort Event Snapshot – April 2014
From the Disney Parks Blog, events coming to Walt Disney World in April 2014.
There's a lot happening at Walt Disney World Resort, here's a glimpse of what's headed your way from the world of Disney Theme Park Merchandise events. Before we jump into April, here's a quick peek at two events that you won't want to miss!
March 28 – 30: How many of you have already checked out the 2014 Epcot International Flower & Garden Festival, as well as this year's commemorative merchandise? I'm definitely jealous! Whether you have already been or are making plans to go, I hope you can join us for Art in the Garden Weekend with special appearances and signings by many of our beloved Disney artists, including Steve Barton, Annick Biaudet, Carlos Cuba, David E. Doss and Larry Dotson. Tip: Also keep an eye out for Greg McCullough who will be appearing the same weekend at Art of Disney in Epcot.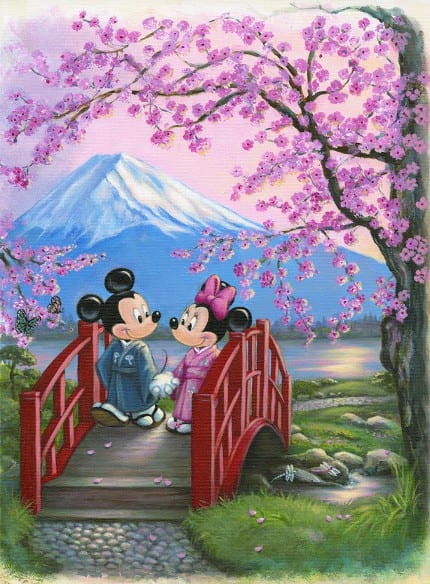 Secondly, I have to ask … have you signed up for the Rebel Rendezvous event? Check out the link for exciting info on this May 15 event, leading up to Star Wars Weekends 2014! Early shopping access to Darth's Mall, specially designed merchandise available only to Rebel Rendezvous attendees, and exciting meet & greet opportunities are just a few reasons why you'll want to be sure to reserve your spot!
Now, on to April!
Now – April 6: Be sure to check out the newest Fairy Houses being built by select artists on the promenade around World Showcase in Epcot.
Now – May 18: Representatives from Rinse Bath and Body Co. will be on hand throughout the day to help you select the product that is right for your skin. My favorite? Definitely, the lip balms. You should check them out, they're amazing!
April 4 – 6: Look for a special appearance by Precious Moments doll designer and artist Linda Rick at the American Adventure Pavilion in Epcot.
April 7 – 20: Renowned artist David E. Doss will be appearing daily on the promenade around World Showcase in Epcot. Stop in and find a new piece of art to add to your collection!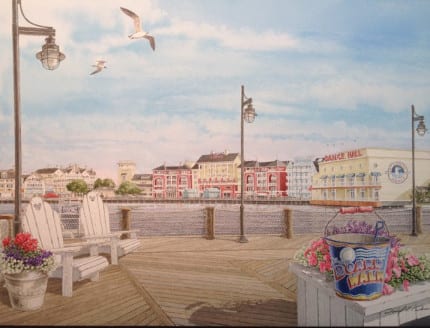 April 9 – 13: Artist Greg McCullough returns April 9 – 13 to Art of Disney in Downtown Disney Marketplace and will appear later in the month from April 23 – 27 at Art of Disney in Epcot. Be sure to stop in and say hello! 

April 10 – 13: Look for special appearances by artist Larry Dotson, April 10 – 13 at Art of Disney in Epcot and April 21 – 25 at Art of Disney in Downtown Disney Marketplace.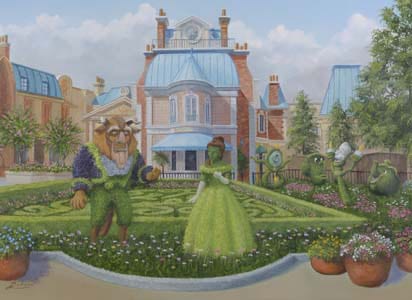 April 21 – May 4: Meet representatives from Kumquat Growers and Tropical Blossom Honey Co. who will be on hand from 11:00 a.m. – 9:00 p.m., each day on the promenade around World Showcase in Epcot.
Keep watching the Disney Parks Blog for information on special Earth Day artist appearances at Disney's Animal Kingdom.
Which events are you most excited to attend?