S.H.I.E.L.D. Returns April 1st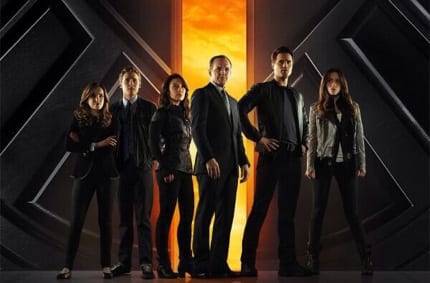 Since we haven't had a episode of Marvel Agents of S.H.I.E.L.D. in a few weeks, I wanted to give a update of things coming to the show.  First, the show returns Tuesday April 1st, and will run to the finale for 7 straight weeks.  This is good news for fans, as we won't have to wait any longer than a week between episodes.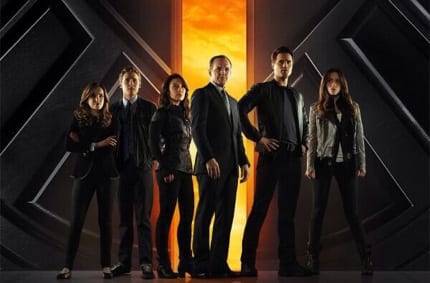 If you recall, Agent Coulson referenced a mysterious cellist he was seeing in Marvel's The Avengers,  fans have wondered who could have possibly stolen the agent's heart.  Well we won't have to wonder much longer.  This week we are going to meet Audrey, played by Amy Acker ("Angel" and "Person of Interest" fame).  A talented musician turning heads in Portland, Audrey believes Phil Coulson to be dead and has no idea he's guarding her from a distance, as a super-powered threat from her past re-emerges.
In other news for the upcoming episode, the team is closing in on Deathlok.  Here is a clip they released from the upcoming episode.
Coulson and his team are about to get some company in "Providence," the eighteenth episode which premieres Tuesday, April 1, Patton Oswalt, Adrian Pasdar and Patrick Brennan will all appear.  "Providence" – With Colonel Glenn Talbot now on their trail, Coulson and his team seek refuge in the last place anyone would look, where they begin to uncover S.H.I.E.L.D.'s most dangerous secrets–secrets that could destroy them all.
Co-Owner / Webmaster / Business Relations / PT Writer
As co-owner and co-creator of The Main Street Mouse. Working in a technical support position for 18 years, it was time for a change. As the Webmaster and Project Planner, I spend most of my time researching everything from the latest Disney News, technology advances and of course keeping up on all the Marvel news that comes out. I never considered myself a writer but I've come to like blogging and sharing news with all. I feel blessed everyday that I get to spend my days working with my best friend and love of my life while we continue to grow and expand what started as a hobby all those years ago.