Commemorative 'it's a small world' Merchandise at Disney Parks to Benefit UNICEF
Some of you may have seen my fellow Disney Parks Blog author Thomas Smith's recent post sharing the exciting news about the first-of-its-kind, online global sing-along that will take place on April 10 to celebrate the 50th anniversary of "it's a small world." Today, I have more exciting news to share with you. Our merchandise team has been hard at work creating some very special merchandise as part of this 50th anniversary celebration.
Here's your first look at the T-shirt and reusable totes that will be available for you to add to your very own collection: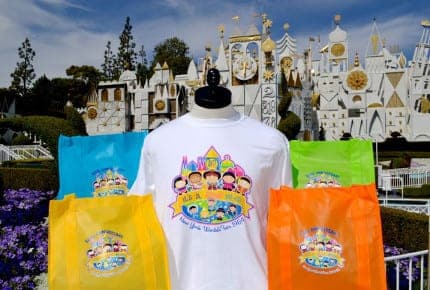 And here is the artwork that will appear on the commemorative pin: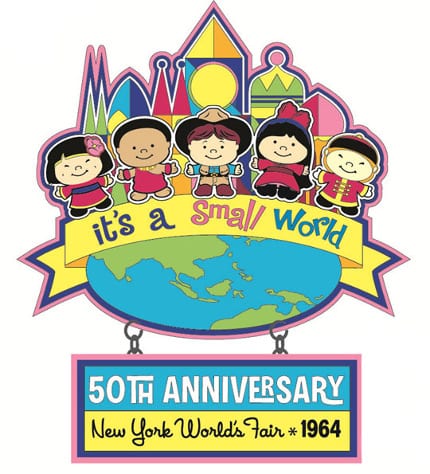 But wait, it gets better! How? One hundred percent – 100%! – of the sale price (exclusive of sales tax) of these select "it's a small world" items (shown above) at Disneyland park (Emporium and "it's a small world" Toy Shoppe) and Magic Kingdom Park (Emporium and Fantasy Faire) will benefit UNICEF from April 9 – 13, 2014.
For any of our Disney fans visiting Disneyland Paris from April 10 – 30, keep an eye out for the T-shirt (in adult and kid sizes), as well as the pin, with 100% of the sale price (exclusive of VAT) of these select items benefiting UNICEF as well.
And don't forget – you can join in the celebration online at SmallWorld50.com!