It's Random Acts of Kindness Thursday! ~A Main Streeter's Story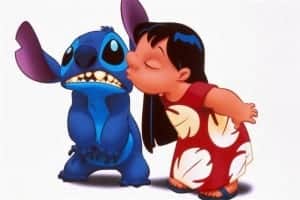 It's that time again, where we share some kindness that comes from the Magic of Disney! Today's story is from a Main Streeter, Shannon, who wanted to share her little piece of Disney kindness with you all. Here's what she had to say:
"Last spring we were at WDW with my family, my husband and I and 3 young kids. Animal Kingdom was closing for the day so we were headed out and stopped to look at the black swans. My daughter hears something and notices a pin was dropped, she runs to pick it up and asks every little girl she sees if it/s hers. My kids all looked for the owner after only knowing it was a little girl.
Having no luck my daughter took it took a cast member, who told my daughter to keep it, she was very bothered by this because it was not hers. As we walked out of Animal Kingdom we are discussing how we want to get to dinner at Chef Mickey's that evening. We had a while before our reservation so we decided to go to the ticket and transportation center and take the monorail because my son loves it. We waited for the appropriate bus.
Once we are on the bus, we sat in the very back, and began talking to another family. My daughter comments on a girls pin lanyard, and her grandma begins to tell me how it's her first lanyard and she had just made her very first trade, and then lost her pin. I ask what kind of pin and they say Donald Duck. At that moment my childrens eyes lit up! As I pulled the pin from my pocket, the entire bus was in awe witnessing this moment of Disney Magic, and I was filled with pride for my children who knew that they needed to find the owner as it was not theirs to keep. To this day we talk of this and it being one of our all time favorite Disney memories, the magic is truly alive and well." ~Shannon Conti
What a great story! I thank you Shannon for sharing it with me, so I could tell our readers about your experience! Remember, even the smallest act of kindness can make a world of difference in someone's day. If you'd like to share a magical story, feel free to email me at michele@themainstreetmouse.com and tell me about it. Till next week, be kind to each other, and share that Disney Magic no matter where you are! ~M
Michele Atwood is the Owner/Editor of The Main Street Mouse and it's subsidiaries and author of the book "Moving to Main Street U.S.A." Michele also contributes Disney news to the Joe Kelley Morning Show on 96.5 WDBO in Orlando. She and her family made the move from Michigan to the Orlando area to pursue their Disney dreams. Michele is a life long Disney fan, and has two sons who have followed suit, each going on their first Disney trip before their first birthday's. Part of the goal Michele has for The Main Street Mouse is not only to keep members informed, but to create somewhat of a Disney Family by relating to others through personal experiences and opinions. Also, Michele is making it a priority to share stories of inspiration and hope to other Disney Fans in an effort to share the Magic and hopefully make a difference in the lives of others.