Disney Cast Members Take Lost Teddy Bear on Adventure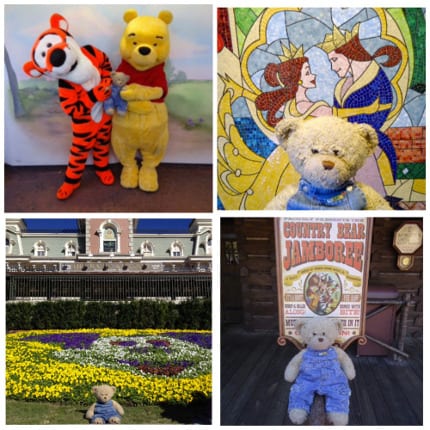 I found this story on the Disney Babble account.  The story was written by Sunny Chanel.
Are you prepared to have your heart seriously warmed? I hope so.
While visiting Walt Disney World, 12-year-old Brooklyn Andrew lost her beloved Toby, a talking teddy bear that she had possessed since she was three-years-old. It had been a gift from her father, who at the time, was heading to Iraq as part of the United States National Guard. Before he left he gave each of his three children a teddy bear that had a recording of his voice saying, "Courtney, Brooklyn and Jessy, I love you all." When Brooklyn was six years old, her father passed away and Toby the teddy bear became that much more significant in her life.
When Brooklyn and her family returned home from their most recent visit to Walt Disney World, they realized that Toby wasn't with them. Brooklyn's mom Marsha called the resort but he hadn't found his way to lost and found. Marsha then turned to social media and the story of Toby the missing bear spread.
The manager of Disney's Saratoga Springs Resort got wind of the tale, asked for another search and lo and behold, Toby was found. But the cast members didn't just throw Toby into a box and mail him back home, no they gave this much-loved bear an adventure. When they sent Toby back to his home, the Disney crew included a photo album of the bear at a variety of Disney hot spots like in front of Country Bear Jamboree and posing with Winnie the Pooh. Yeah, Disney totally sprinkled some magic ALL over this story.
I cannot imagine what would happen if my daughter lost her beloved teddy bear, a worn, beat-up, plush toy with matted fur and chocolate stains that she has slept with every night for the past five years. But I know that if she did temporarily lose him, she would want him to have the kind of adventure that Toby had.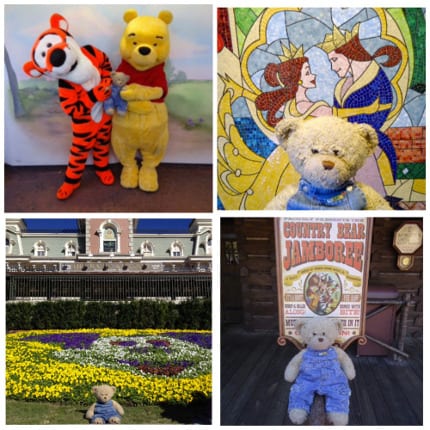 Co-Owner / Webmaster / Business Relations / PT Writer
As co-owner and co-creator of The Main Street Mouse. Working in a technical support position for 18 years, it was time for a change. As the Webmaster and Project Planner, I spend most of my time researching everything from the latest Disney News, technology advances and of course keeping up on all the Marvel news that comes out. I never considered myself a writer but I've come to like blogging and sharing news with all. I feel blessed everyday that I get to spend my days working with my best friend and love of my life while we continue to grow and expand what started as a hobby all those years ago.