Sights and Sounds of Disney Parks: Frozen is Now the Coolest Soundtrack on Record!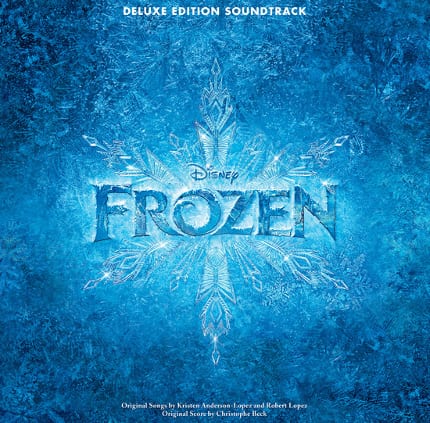 From our friends at the Disney Parks blog, Greg Ehrbar, Writer/Author, Disney's Yellow Shoes Creative Group.  Guests have sure been enjoying meeting the sisters from "Frozen" at our parks over the past few months. (Be sure to check out Shawn Slater's latest blog post for details on when and where you can see them). And something else our guests love about this film is the terrific soundtrack – and if that applies to you, you've got to hear about a special version of the soundtrack that's available for a very limited time.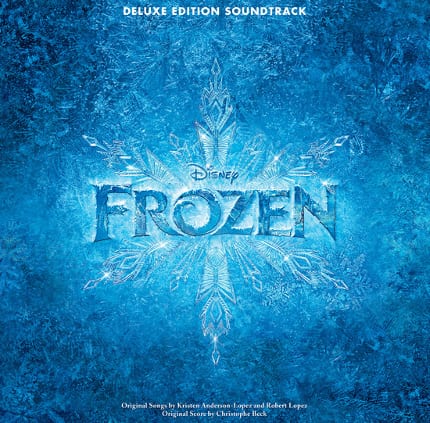 Next Monday through Friday only (February 24-28, 2014), if you pre-order either version of the "Frozen" vinyl album listed below, you'll have a chance to receive one of just 50 copies that includes a signed poster!
Each day's set of 50 albums will have different autographs:
Monday 2/24/14 – Oscar-nominated songwriters Kristen Anderson-Lopez and Robert Lopez
Tuesday 2/25/14 – Oscar-nominated directors Chris Buck and Jennifer Lee
Wednesday 2/26/14 – John Lasseter
Thursday 2/27/14 – Composer Christophe Beck
Friday 2/28/14 – Kristen Anderson-Lopez and Robert Lopez
Choose from two versions of Disney's "Frozen" limited edition vinyl collectible:
Deluxe Vinyl + Deluxe Digital Album Download
http://www.myplaydirect.com/frozen/deluxe-vinyl-deluxe-digital-album-download/details/29035521
$89.98
Includes an instant download of the deluxe digital album and three 12-inch COLOR vinyl LPs packaged in a stunning double-gatefold, embossed foil jacket with a full-color booklet containing the lyrics and gallery quality images from the film.
Deluxe Vinyl Album
http://www.myplaydirect.com/frozen/deluxe-vinyl/details/29035448
$74.98
Includes three 12-inch color vinyl LPs packaged in a stunning double-gatefold, embossed foil jacket with a full-color booklet containing the lyrics and gallery quality images from the film.
Orders will be fulfilled in April 2014.
"Wait a second, Greg. What are these "vinyl records" upon which you speak so fondly?"
I've met young people who have no idea what a "record" is. It's a round, flat disc with the sound carefully carved into a spiral of grooves. You put a record on a turntable and set it spinning while a tiny needle, attached to a "tone arm," picks up the groove vibrations and sends them through a sound system to entertain you. Know why we call them "albums?" It's because early 78-rpm records could only hold about three minutes on each side. An album was literally a book filled with envelopes to store the discs.
12-inch long-playing records or "LP's" — which could hold about 60 minutes on one 33 1/3-rpm disc — were introduced in 1948. The next year brought vinyl "singles," 7-inch 45-rpm records that spun upon many an Elvis and Beatles fan's turntable. Today's compact discs can hold about 80 minutes of audio. Of course, downloads have a wide range of lengths.
You can still buy brand-new vinyl records — and there are lots of ways to play them. Many of your favorite neighborhood stores and online retailers sell vinyl records. Turntable sales are actually very strong.
Records are remarkable to behold as they spin out their magic. You can look at a record's surface and SEE the music nestled in the grooves. The grooves pulsate as the needle zooms within them, like a Star Wars X-wing starfighter, careening through narrow canyons to save the galaxy.
Co-Owner / Webmaster / Business Relations / PT Writer
As co-owner and co-creator of The Main Street Mouse. Working in a technical support position for 18 years, it was time for a change. As the Webmaster and Project Planner, I spend most of my time researching everything from the latest Disney News, technology advances and of course keeping up on all the Marvel news that comes out. I never considered myself a writer but I've come to like blogging and sharing news with all. I feel blessed everyday that I get to spend my days working with my best friend and love of my life while we continue to grow and expand what started as a hobby all those years ago.