Win an Amazing Star Wars Experience and Help Make-A-Wish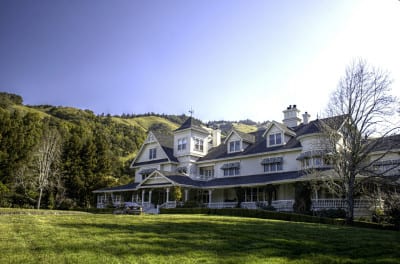 This is the house that Star Wars built. Technically it's the house, soundstage, vineyard, observatory, and Lake Ewok that Star Wars built, but you get the idea.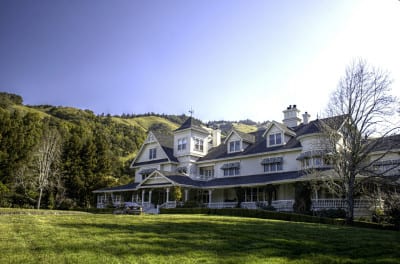 This is the place where every bit of legend George Lucas has and continues to produce comes to life. Not many people have walked through the gates at Skywalker Ranch and those people include mere mortals like Oprah, Steven Spielberg, and James Cameron.
Beyond housing the archives (which you'll get to tour) and an active production studio, Skywalker Ranch is a haven for some of the best storytellers of our generation. It's an actual thing of legend, built for and by the people who tell them best. Joseph Campbell's iconic The Power of Myth filmed right on the Ranch. So was Journey's video for "When You Love a Woman," but let's stick to the topic at hand.
It's a special place and George Lucas is extending an invite to you and the guest of your choosing. You just have to help him help Make-A-Wish first.
Until February 14th, fans have the shot at visiting the ranch by making a $10 donation. It gives you one chance to win the drawing, but the more you give, the more entries you receive and the better your chances get.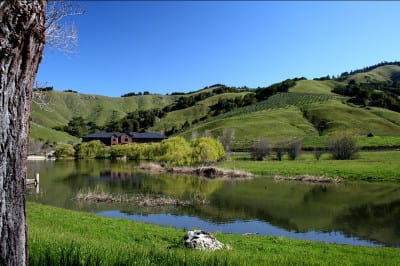 Not only does the winner get a behind-the-scenes tour of the 4,000-acre working ranch, but you'll meet the man himself. On top of that (we know, this is getting crazy) the day continues with a flight to L.A. for some quality time with Mark Hamill at Nerdist Studios.
There's no downside here. Both George and Mark have been working with Make-A-Wish for years. This organization's work is vital to some very brave kids and their families, on top of being innovative when it comes to realizing even the most ornate daydreams.
These kids may be facing life-threatening illnesses but their imaginations are incredible — which is why this is just the team to make their wishes come true. Use the Force to do some good. Enter here.
Co-Owner / Webmaster / Business Relations / PT Writer
As co-owner and co-creator of The Main Street Mouse. Working in a technical support position for 18 years, it was time for a change. As the Webmaster and Project Planner, I spend most of my time researching everything from the latest Disney News, technology advances and of course keeping up on all the Marvel news that comes out. I never considered myself a writer but I've come to like blogging and sharing news with all. I feel blessed everyday that I get to spend my days working with my best friend and love of my life while we continue to grow and expand what started as a hobby all those years ago.