TMSM Show Your Disney Side Monday: An Interview With TMSM's Michele Atwood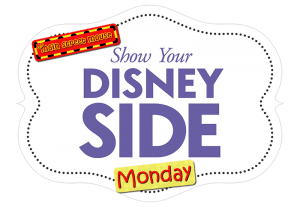 Our first Show Your Disney Side Monday article is actually about one of the two people who started it all, for TMSM that is.  Scott and Michele Atwood are the people behind the curtains of TMSM. Michele is the face, Scott is the man behind the curtain who makes the site run (he is the computer Avenger). Originally the Atwoods started "Disney Fan Nation" but realized it wasn't going to work out as planned and so they retired "DFN", and from it's ashes rose The Main Street Mouse, lovingly referred to as TMSM by it's friends and family. I am actually honored to say I am one of the first 1000 fans of TMSM (I'm number 993 in case you were wondering). TMSM joined Facebook on 5/16/10, and had it's first post on 6/1/2010. I showed up about 27 days late and have considered both Scott and Michele my friends since that day. The website (www.themainstreetmouse.com) started in the summer of 2010.  Michele was wonderful enough to sit down and answer a few questions about TMSM, and her #DisneySide.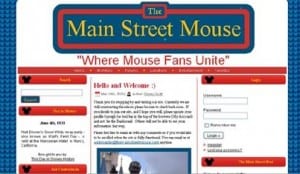 1- Have you always been a big Disney fan? If not what was your "Come  to the Disney Side" turning point?
As long as I can remember. When I was little, my parents bought me the book Sleeping Beauty to practice reading with, and I loved it. I read it so many times. I remember when I was 5 or 6, my Mom took me to see Lady and the Tramp at the movies, and I was hooked. That same year, they took me to WDW for the first time, and the rest is history!
2- TMSM is a HUGE project, explain what your day is like (how do you juggle life and TMSM)?
It's quite a big project for sure! We get up, take the kids to school, and start researching and reading. I try my best to schedule our blogs and Social Media posts ahead of time for the day whenever I can.  So, it's a day long job each day. I also have to spend time answering member questions, and monitoring our Facebook page and site to make sure that everyone is keeping things family friendly! It's a lot of work, but it's worth it. Scheduling things gives me the ability to take care of family obligations and spend time with the kids too, it's a balancing act, but it works.
3- You have 2 boys, what do THEY think about Mommy and Daddy's jobs with TMSM?
They love it, they tell their friends at school about it all the time! It's great that they're proud of the family business!
4- I have seen SUCH amazing stories on TMSM about CM's and guests  which ones have touched you the most?
Each feel good story gets me when I read them. I think it's awesome that our Members and CM friends share their stories with me on a regular basis, it means a lot. One story that will always stick with me is the one of Aydan, the little boy we sent Disney gifts to at Christmastime in 2012. He was a brave little Disney fan who fought against cancer harder than some adults, and his story will always be close to my heart. Aydan's Army is still a page that I follow, as a tribute to Aydan who earned his wings last Spring.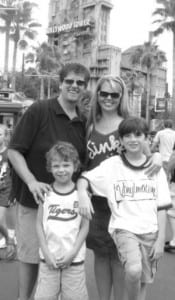 5- There are so many Disney related fan sites, what do YOU think makes TMSM stand out above the others?
That's easy. I strive each day to not just put out news, but to make people feel they are part of something, something much bigger than just a website or page.  We have created an extended Disney Family. I enjoy sharing my personal thoughts and stories with our members, and I absolutely love it when I get people's feedback that they can relate to what I'm saying. It keeps things on a personal level, and I think that's really and important part of what we do. We also strive to keep all our media outlets family friendly. No drama, name calling, obscenities, etc…. Those things set us apart from the rest I believe.
6- Not everyone is a Disney fan, how do you non-Disney fan friends  react to your website? Has your work with TMSM actually allowed you to "convert" some of those non-Disney fans into Disney fans?
I think some don't completely understand what we do. Sure, they know we're in the Disney business, but don't get to what extent.  We explain it of course, but I always feel like a crazy obsessed person who rambles too much! There may have been some converts here and there, but most people we know are Disney fans as well.
7- Other than your work with TMSM which allows you to share Disney related news and fun, how do YOU show your Disney Side?
We have a lot of Disney related things in our daily life. We have Disney decorations at home, on the car, down to some Disney clothing! We also are sure to check out the latest movies and such when they open, make it out to the Disney Store whenever possible, and the only place we vacation at is Walt Disney World! Nothing else compares!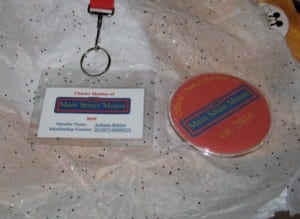 8- Since September 2013 TMSM has seen HUGE growth numbers, hitting 100k in early Nov 2013, 200k in Jan 2014, and will probably see 300k this  month. What do YOU think has caused this AMAZING growth?
I think it's that all the hard work and dedication has just finally been paying off. We've had highs and lows over the past for year, but we never lost sight of what we wanted to achieve. Staying the course has been important, and not giving up when we felt like we wanted to. A huge part of that is the fan base we have, and how wonderful people have been with sharing TMSM with their family and friends. We couldn't be successful without the help of our extended Disney Family.
9- Where do YOU see TMSM in the next 5 years? What cool projects would you love to have occur under TMSM title?
From where I stand now, the sky is the limit! I want to do so much more! I hope to keep things fun, informative, and interactive with our members. I plan to include doing meet ups so I can actually thank some people in person, and keep that personal family-like feel going.  I'd like to incorporate more giveaways and such as well, as a thank you to those who support us. Building up a strong family like unit with our members and supporters is key to success, and I am working on making that a goal.
10- What positives and negatives has the site brought into your lives?
Oh gosh. There have been so many positives. I have been able to talk about my favorite "hobby" for a living, and that's wonderful. I have also met so many awesome people along the way and that's been a blessing.  There really aren't many negatives that I could think of. Maybe having to work at all hours, 7 days a week. Having your own business is different than a 9 to 5 job, I have to be available to our Members at any given time. It's exhausting, but I do love what I do.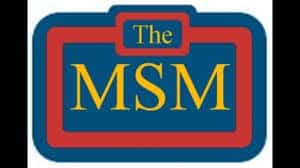 1- What is your Favorite Disney movie
Lady and the Tramp, but I do love Tangled too! Hard to choose.
2-What is your Favorite Disney Character
Mickey Mouse, Cinderella
3- What is your Favorite Disney Park Ride
Soarin, Expedition Everest, Haunted Mansion (can't pick just one)
Michele Atwood is the Owner/Editor of The Main Street Mouse and it's subsidiaries and author of the book "Moving to Main Street U.S.A." Michele also contributes Disney news to the Joe Kelley Morning Show on 96.5 WDBO in Orlando. She and her family made the move from Michigan to the Orlando area to pursue their Disney dreams. Michele is a life long Disney fan, and has two sons who have followed suit, each going on their first Disney trip before their first birthday's. Part of the goal Michele has for The Main Street Mouse is not only to keep members informed, but to create somewhat of a Disney Family by relating to others through personal experiences and opinions. Also, Michele is making it a priority to share stories of inspiration and hope to other Disney Fans in an effort to share the Magic and hopefully make a difference in the lives of others.