The Top 10 Disney Park Rumors of 2013 pt 2
Last night we presented numbers 10-6 of  "The Top 10 Disney Park Rumors of 2013", tonight we will finish up that list!! If you missed it, you can see Part 1 of the list at www.themainstreetmouse.com/?p=34752
The following are all rumors, some confirmed, some debunked, and some still nothing but rumor made up by writers looking for hits and page shares. The Main Street Mouse prefers to stick to confirmed fact, not rumor and stories that start with "a CM told me. Why do we do we avoid reporting rumor? Because these rumors do nothing but worry and upset people and stir the Internet drama pot, as well as confuse people to the actual facts and events occurring in the parks and TMSM doesn't work that way.
I collected a list of the top 10 rumors about Disney I saw on the Internet this year from "news" articles, blog posts, FB posts, posts in Disney related groups and message boards were all used for this little hunt.  The majority of the following made me shake my head, because none were confirmed when published, and almost all stirred significant drama and/or created flame wars in the Disney-verse.
Tonight we will be looking at 5-1  of "The Top 10 Disney Park Rumors of 2013".
5. The "Death" of Disney Dining Plan at WDW:
Yet another story circulating this year was that WDW's DDP would be coming to an end, or would it? The funniest tricky article of the year rumor wise to me was the report of the "phasing out of DDP in 2014" while people were already purchasing it may I add, was actually the possible phase out of the Free Dining promo. Needless to say people read the title, and the first sentence or so and ran with "OMG DDP IS GOING AWAY!". To date Disney has not confirmed the "death" of the Free Dining Promo, but at the same point, Disney also doesn't announce their promos early, and groups connected to travel agencies found to be reporting promotions early can get themselves, or the advertising agency in trouble, which is why TMSM doesn't report promos until confirmed and announced by Disney directly.
Now what was NOT reported heavily was the actual death of Disneyland's "Dining Voucher Program" in late 2013, though not the same plan used in WDW, this program allowed visitors to pre-purchase vouchers used at dining locations in the park. Currently a replacement for the Disneyland "Dining Voucher" program has yet to be announced. But, you CAN book Disneyland table dining online up to 60 days in advance as of Fall 2013.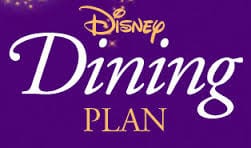 4.Disneyland Costa Rica?
This is a newer rumor, but it seems that several outlets have been saying Disney has bought property in Costa Rica to open a new park. But, Disney has squashed that one personally. "Disney Destinations public relations manager Sarah Domenech. "What I can say right now is that the news is completely false. At Walt Disney Parks and Resorts, we continually look for ways to grow our business and as part of that process, we have conversations with many different entities. While Costa Rica is an attractive market, we have no plans for the region at this time."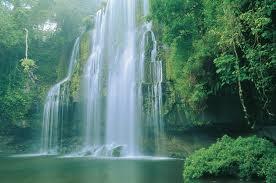 3.A Disney owned Lord of the Rings Land or Park:
It seems the idea of continued multi-million (or even billion) dollar expansion rumors were big this year. To date neither Disney or Universal have acquired the rights, or publicly expressed interest, in a LOTR park or expansion. Also is seems "Tolkien was well known for his contempt of Walt Disney and his work, once ordering his partners to "veto anything from or influenced by the Disney studios (for all whose works I have a heartfelt loathing)." So the likelihood of Disney getting these rights may be a lot slimmer than many Disney-Shire fans want to admit.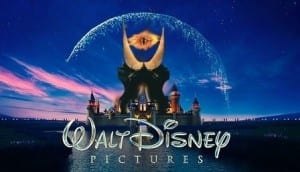 2. Downtown Disney Overhaul:
For several months, before it was officially announced, rumors circulated about major improvements coming to Downtown Disney in Florida, some articles even had blue prints and possible connections to the highway.  The now confirmed "Disney Springs" concept was confirmed in May 2013, will be a multi-year project that will transform DTD, using the now empty PI buildings, and bringing in more retail and food locations, and bringing parking garages to the area.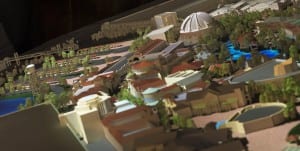 1. The Death of the WDW "No Expiration" ticket option
This rumor is sort of true, and sort of false. It was reported that the "No Expiration" option would be going away, and it did, sort of. If you are buying your tickets online through Disney Parks the option for "no expiration" is no longer available. But, if you buy your park tickets through a Disney Vacation Planner or at the parks, the option is still available.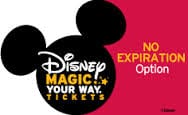 And as a bonus number TMSM..
TMSM. TMSM wouldn't ever get anywhere:
Yes Main Streeters, there are people who told our fearless, strong, dedicated leader Michele that The Main Street Mouse would never get anywhere and no one would ever follow it. As one of the original 1000 followers, I have always said that was a silly statement. But over the last few months as I have become a more "visible" mod vs one that just deleted spam, as I pitched in to help write blog and newsletter articles, I have paid more attention to the sites numbers.
When I headed out to California for D23 and my first Disneyland visit on 8/9/13 the TMSM Facebook page had 12,360 followers, in early November it hit 100k, and  as I write this that numbers of followers sits at over 176,000 organic (unpaid for) followers in over 45 countries.
TMSM now has information tabs on Walt Disney World, Disneyland, and Disney Cruise Lines on the official website www.themainstreetmouse.com which was re-launched 12/1/12 has over 8700 registered users on the forum and newsletter.  And we have several wonderful photographers that provide us with beautiful images of Walt Disney World, and Disneyland, some of these photograph are EXCLUSIVE to TMSM.
Well Main Streeters, I think the nay-sayers were proven wrong… and I have to say I am honored and privileged to be a part of this whirlwind of growth and can't wait to see what 2014 brings for TMSM!!

Michele Atwood is the Owner/Editor of The Main Street Mouse and it's subsidiaries and author of the book "Moving to Main Street U.S.A." Michele also contributes Disney news to the Joe Kelley Morning Show on 96.5 WDBO in Orlando. She and her family made the move from Michigan to the Orlando area to pursue their Disney dreams. Michele is a life long Disney fan, and has two sons who have followed suit, each going on their first Disney trip before their first birthday's. Part of the goal Michele has for The Main Street Mouse is not only to keep members informed, but to create somewhat of a Disney Family by relating to others through personal experiences and opinions. Also, Michele is making it a priority to share stories of inspiration and hope to other Disney Fans in an effort to share the Magic and hopefully make a difference in the lives of others.